September 12, 2023
The New Demographic Seeks the Comforts of Home at 40,000 Feet
Curling up in your pajamas and thick socks with a hot cup of tea under a soft, warm blanket, putting on your favorite shows and nibbling at a plate of your favorite snacks… this sort of cozy comfort isn't just for passengers' homes any more, it's for the aircraft cabin as well. And the industry needs to get on board, particularly in premium cabins, with the desires of a new post-pandemic generation of travelers.


One of the key megatrends after pandemic lockdowns — in the context of remote and hybrid working, the Great Resignation, and workers swapping big cities for smaller towns — is a reassessment of our relationship with our homes, and the comforts that come with them.


Younger generations, especially the new 18-34 demographic of later Millennials and Gen Z, are going big on relatively home comforts. Cocooning to bed rotting, cozy gaming to crochet, all are all strong trends at the moment. While cocooning may echo hygge, and bed rotting might be the new 'duvet day' to an extent, these generations are making feeling at home a priority.
Amenity kits come in a variety of options and editions. Where else could this principle be used? Image courtesy of Formia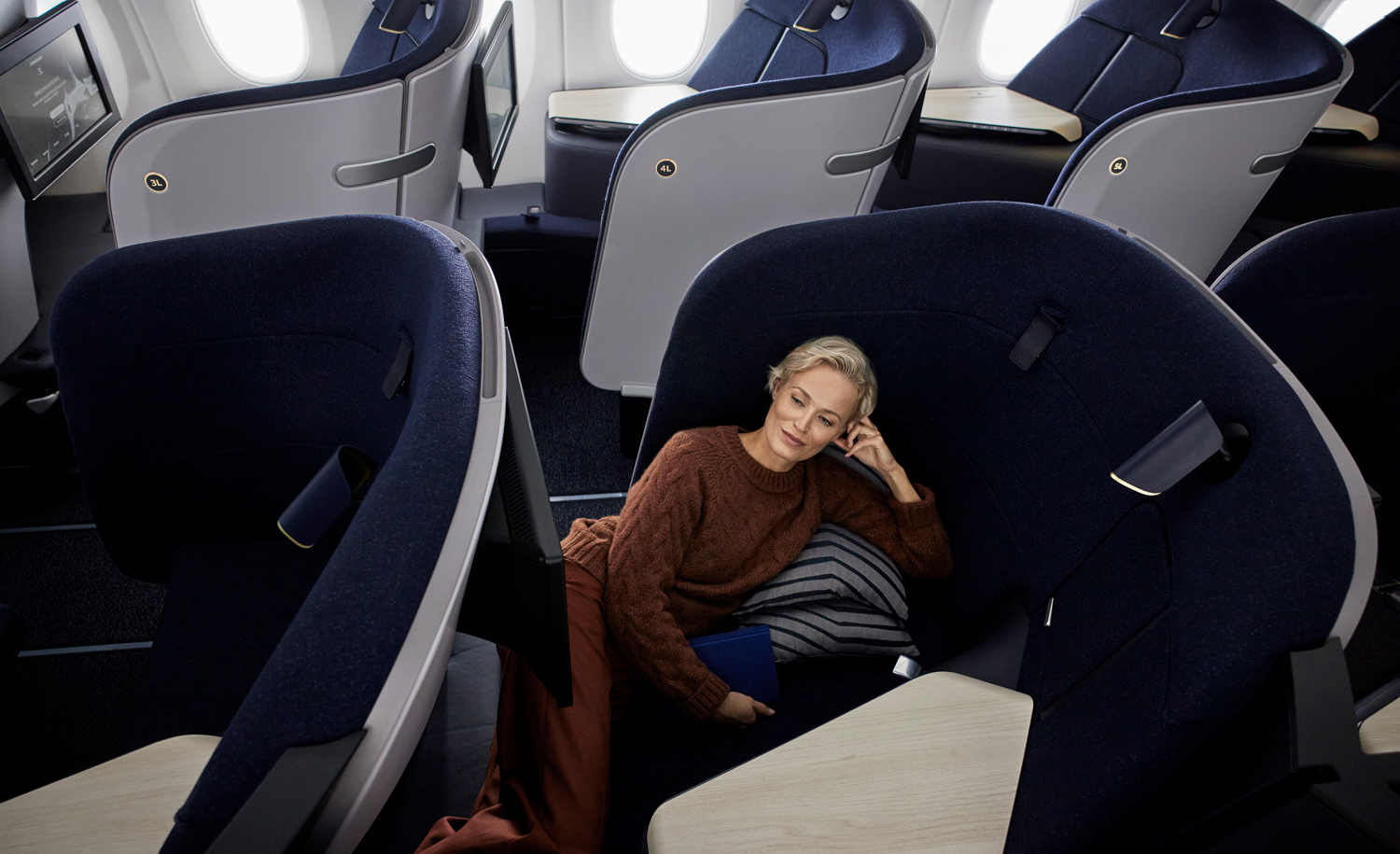 Embracing these trends is critical to being the airline of choice for 'the demo', as this influential age cohort is often called. Airline cabins, even in premium classes, have tended more towards luxury automobile than luxury home, so some reflection is needed on how to bring tactility, softness and a more natural feel to the cabin.


Helpfully, some of the latest home trends base themselves on neutral palettes. Cabin designers and airlines can look to Millennial Gray, for example, to fairly easily flip cabins that could feel outdated, beige and greige towards something much more up to date.


Adding tactility and natural accents is a helpful change here: swapping out an old dress cover or larger thermoplastic element lacking in texture for something that feels quilted or adds a fabric effect is a smart and effective way to make a cabin feel more luxurious. (In today's modern planes, from the Boeing 787 and Airbus A380 onwards, where ambient noise from the aircraft is lower, adding soft elements can also create a much more cosy and pleasant soundscape.)
Finnair's AirLounge business class is great for sofa style lounging. Photo courtesy of Finnair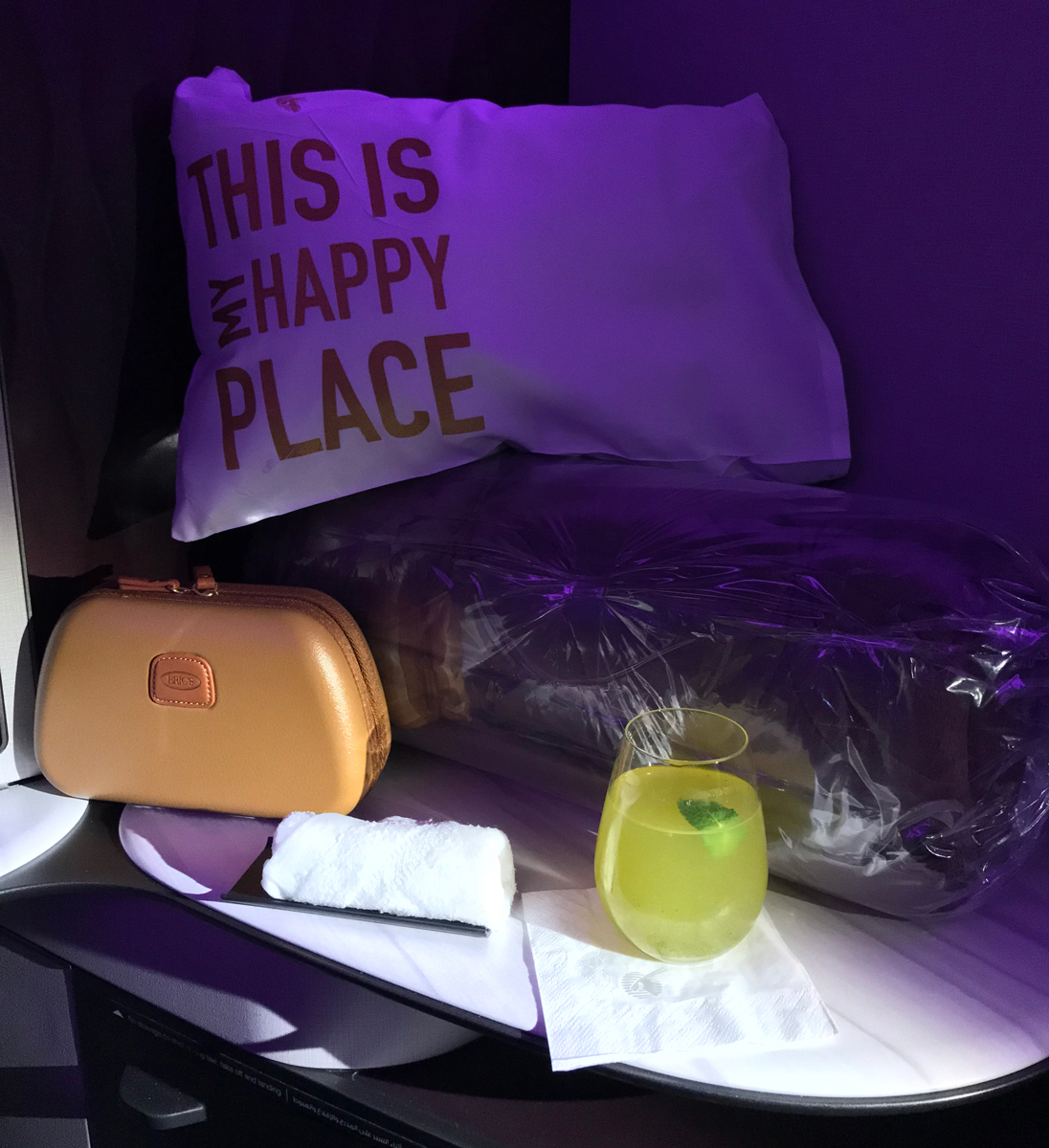 For this strongly visual demographic, visibly premium features are key to making a strong first impression, and to getting on that all important Close Friends green circle on Insta or For You page on TikTok. In many ways, this generation is excited to do airlines' marketing for them — the trick is to give them something to get excited about, to snap a little video of, and to share with their friends and followers.


Also helpful to cabin designers is that this cohort of new premium cabin travelers are used to quickly making themselves at home. Whether it's that their entire working life has been at a hot-desk, that Generation Rent is used to moving house much more frequently than previous generations, or the changing patterns of accommodation from traditional hotels to Airbnb or Vrbo and now back to newer hotel brands, these are passengers who are ready to make the space their own.


The trick: giving them as many elements as possible to customize their seat and the area around them to their liking. Options like double-sided cushions and blankets — one side soft and fleecy, one side smooth linen — and passenger experience items that come in sets (like Qatar Airways' highly Instagrammable business class pillows of varying slogans, or limited edition amenity kits) are very helpful here.


The trick is to consider what's possible within the seat environment, and then think outside the often all-too-literal box to add home comforts to the highly engineered and carefully designed cabin environment.
Qatar Airways was smart to create an Instagram worthy setup. Photo by John-Walton