January 04, 2023
Auto Moments at Art Basel Miami Beach
Said to be North America's most comprehensive international contemporary art fair, Art Basel Miami Beach celebrated its 20
anniversary in early December 2022, with its largest show to date. Art aficionados, collectors, influencers, and general fans of music and culture flooded Collins Ave, Ocean Drive, and everything in-between to soak up all the inspiration.
Something you may not expect to see amongst the canvases and installations, are experiences and concepts by some of the most recognized automotive brands. Lamborghini, BMW, Audi, Lexus, and Porsche were just some that presented at the fair. Below are highlights of 2 exhibitions that our team experienced first-hand.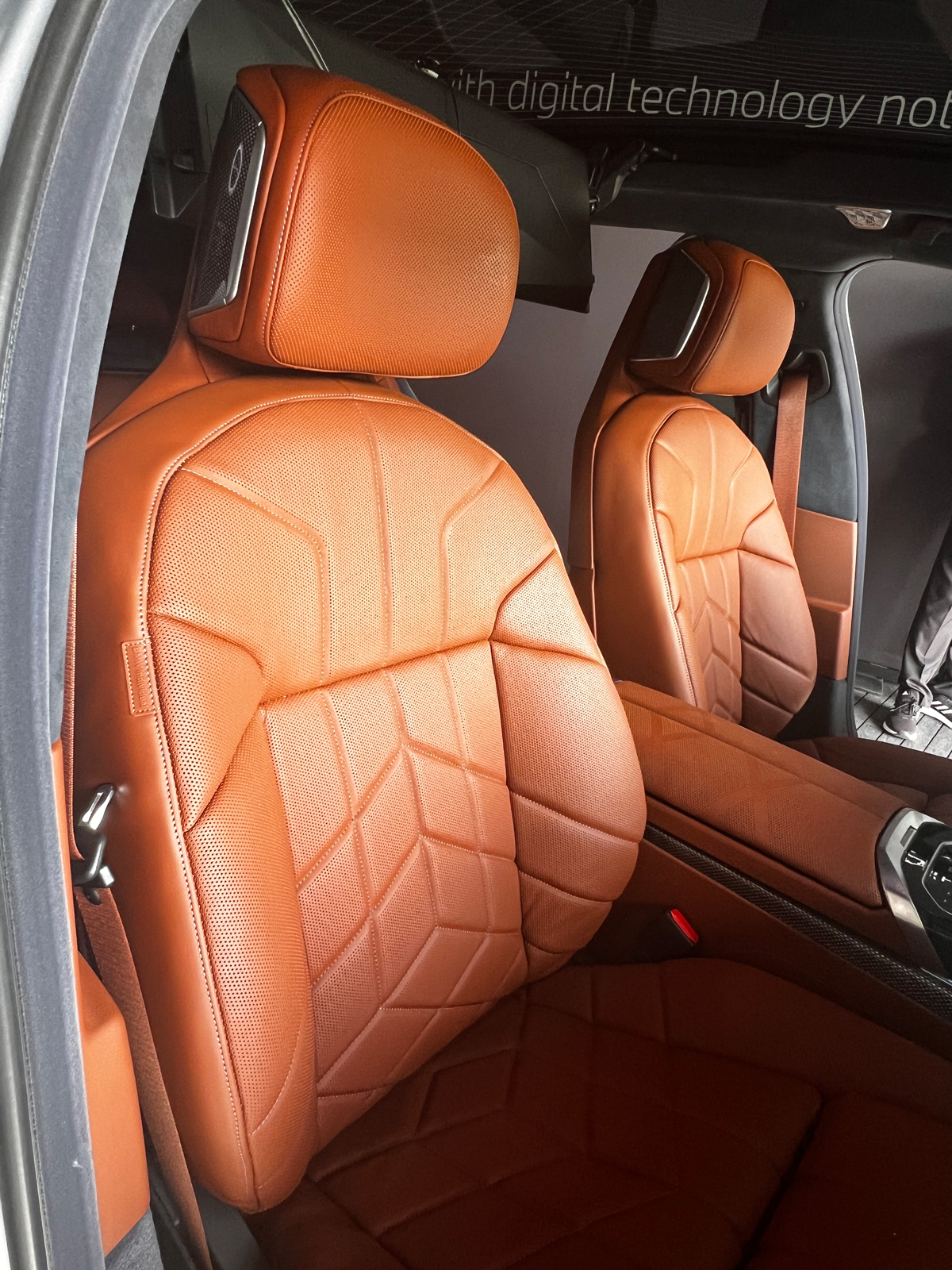 BMWi at Superblue Miami
Superblue gives artists the space and the freedom to deliver large-scale installations, bringing forth shared experiences that are as meaningful as they are transcendent.
BMWi collaborated with Mexican-Canadian artist Rafael Lozano-Hemmer to present Pulse Topology, an immersive piece that represents their shared vision where art and technology can create unique experiences for reflection, joy, and social connection.
Lozano-Hemmer's work is activated by participants' real-time biometric data, like heartbeats, breath, or fingerprints, allowing viewers to be fully connected to his installations. For Pulse Topology, he suspended 3,000 light bulbs in an arrangement of crests and valleys that glimmered to the heartbeat of each participant.
The pure scale of the piece was striking, just on its own. Then, as sensors register your heartbeat, the lights begin to mirror your unique rhythm across the room. Eventually the rhythm settles, but your heartbeat remains a part of this powerful choir of human connection.
The installation is on exhibit until August 2023. Be sure to stop by if in the Miami area to participate in the piece.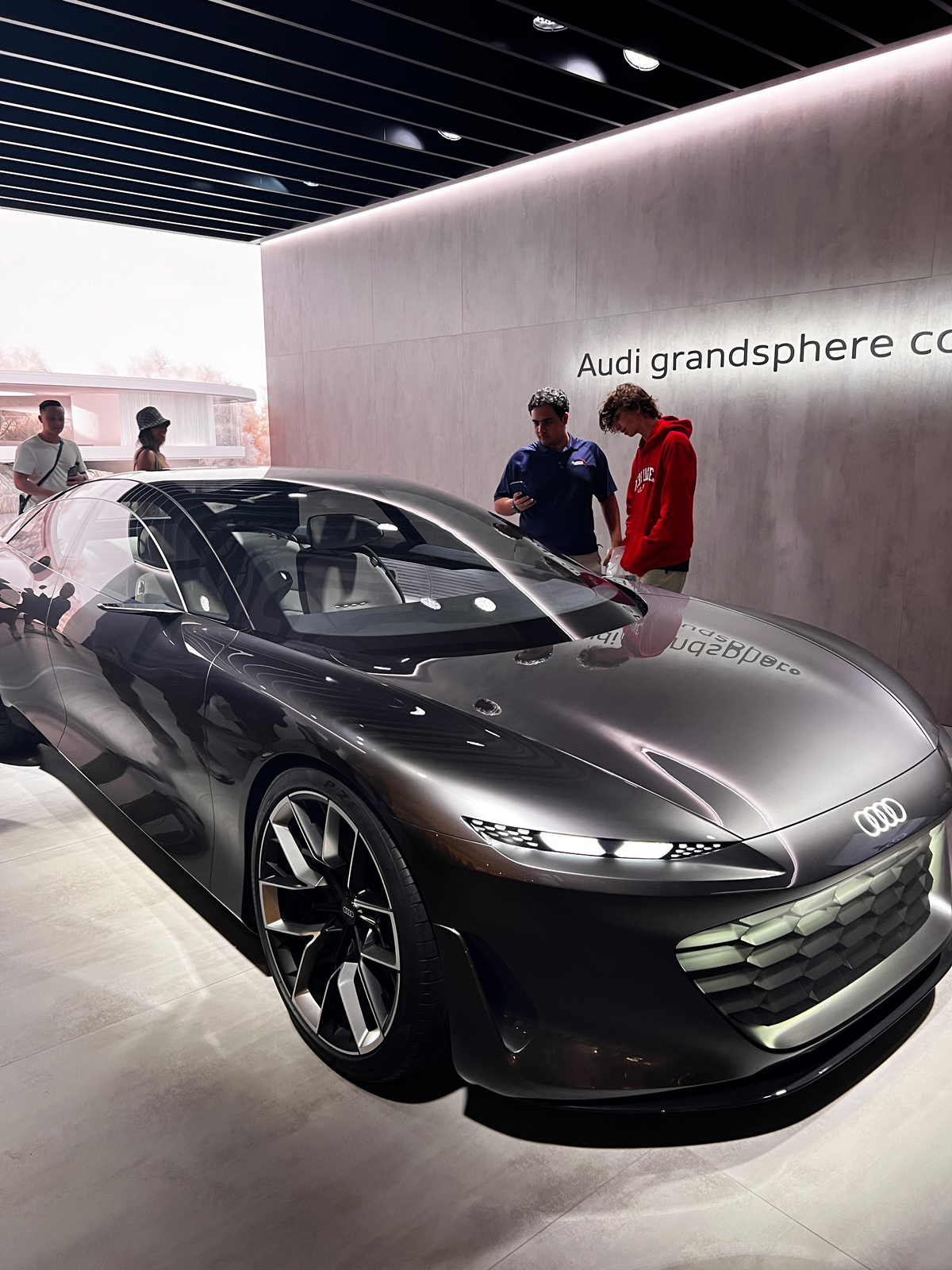 Audi Grandsphere at Design Miami
As the global authority for collectible design, Design Miami/ brings together the design world through their acclaimed fairs and robust programs of gallery presentations, talks, and unique commissions.
During the fair Audi collaborated with artist Andres Reisinger to present the Audi grandsphere concept car, introducing a new idea to the world that is all about experience – digital, connected, and personal.
To illustrate the idea of being able to watch your surroundings due to the automated driving, Reisinger put a rotating mirror into a space, reflecting the outside from the inside. By doing so, his work also reflects Audis inside-out design approach.
To show the three different positions of the seats, he simulated the course of a day with the incline of the seat adjusting to the world outside – upright in broad daylight, relaxed during sunset, and reclined at dawn.
Together with Andres, Audi explored a sphere beyond a physical installation, digitally re-interpreting interior design.