June 13, 2023
New Sports Cars and SUV Equipped with Modern Luxuries
Two very different sports cars make up this month's garage, from the driver-centric luxury of the DB12 to the minimalist and nostalgic Vision One-Eleven. A rugged, functional and simple SUV from Lexus completes the line up.
Aston Martin DB12

Aston Martin has stated that the DB12 marks the start of a new era for its next generation sportscars, with its luxury driver-centered cockpit a key focal point. Horizontal lines of stitching and chrome strips dissect the IP, which is clad in real leather. The theme continues along the doors, with dark carbon-fibre surrounds encompassing the chrome door handles that extend backwards towards the B pillars. At the top of the centre stack sits a 10.25-inch touchscreen that houses the company's new infotainment system, featuring new 3D mapping and navigation. Below the screen is a large group of buttons and switches, designed to reduce driver irritation and distraction, including overrides for chassis, ESP and exhaust, lane assist and park distance control. Buttons are also included on the large leather steering wheel, as are two metallic gear shifters.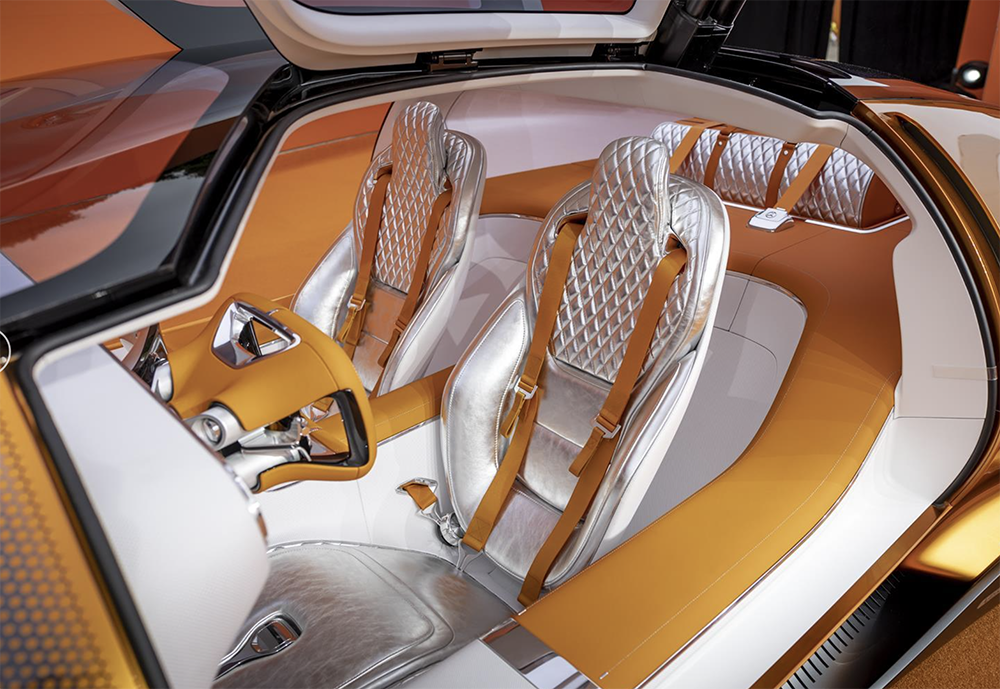 Mercedes-Benz Vision One-Eleven

The latest concept from Mercedes-Benz is a striking roadster with a dramatic curved silhouette and minimalist surface treatment. A large glass greenhouse is split by gullwing doors, opening up to a futuristic interior that simultaneously harks back to sports car aesthetics of the 1970s. It is characterised by a floating dash, allowing driver and front passenger to stretch out. A bright colour scheme of white, orange and silver is interrupted only by the long and narrow black digital screen that stems the width of the IP. Instead of sharp graphics and detailed images, the screen projects large pixels to clearly provide information to the occupants. A Formula One-style rectangular steering wheel has a circular centerpiece, flanked by four circular buttons. Two giant bucket seats are clearly positioned at the heart of the interior, while a single back bench sweeps around the rear of the inside.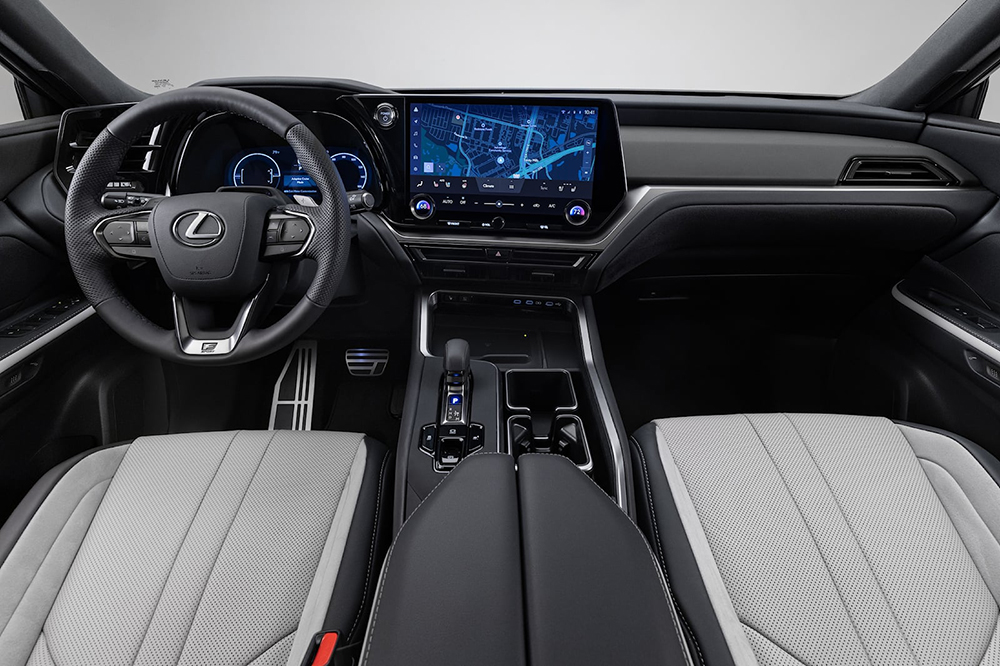 Lexus TX

Lexus has launched a new three-row SUV that has been designed for the North American market. The interior design is clean and elegant compared to its boxy sibling, the GX, with a flowing IP that wraps into the doors and a 12.3-inch centre touch screen that sits across wide, low-profile air vents. Designers say storage and utility were priorities, and point to the console lid that can be opened from either side, as well as removable cup holders. Second-row seating is available as a bench seat, or with twin captain's chairs plus a removable console box in between. Functionality and simplicity are clearly key to the TX's design, with hard plastics cladding most surfaces, interrupted only by small strips of chrome. In the press kit, Lexus even included a photo of the boot open with a pile of suitcases neatly packed inside.