February 08, 2023
The Best Interiors from CES
Peugeot Inception concept

There's really no other way to put it: the Inception concept is littered with tech. Even before entry, the car's AI recognises the driver and configures the seat, air-con, driving mode and music choices. From there, the i-Cockpit takes centre stage, led by the innovative Hypersquare system that is partly inspired by a video game controller. In simple terms, it replaces a conventional steering wheel with digital controls and drive-by-wire technology. But visually, it feels like a much larger evolution of the primary vehicle control: less steering wheel, more whack-a-mole. The CMF team clearly had fun on this project too, with an attractive base of pale blue-grey upholstery and bright cobalt accenting. Polyester scraps from the design centre's prototyping workshops and suppliers are repurposed to make load-bearing or trim part, while the seats are clad with a form of velvet made from 100% recycled polyester. This flows through into the floor and features 3D patterns to act as a floor mat. The seats themselves are geometric in design and resemble concrete steps, completing a hyper-futuristic interior and one of the standout concepts of CES 2023.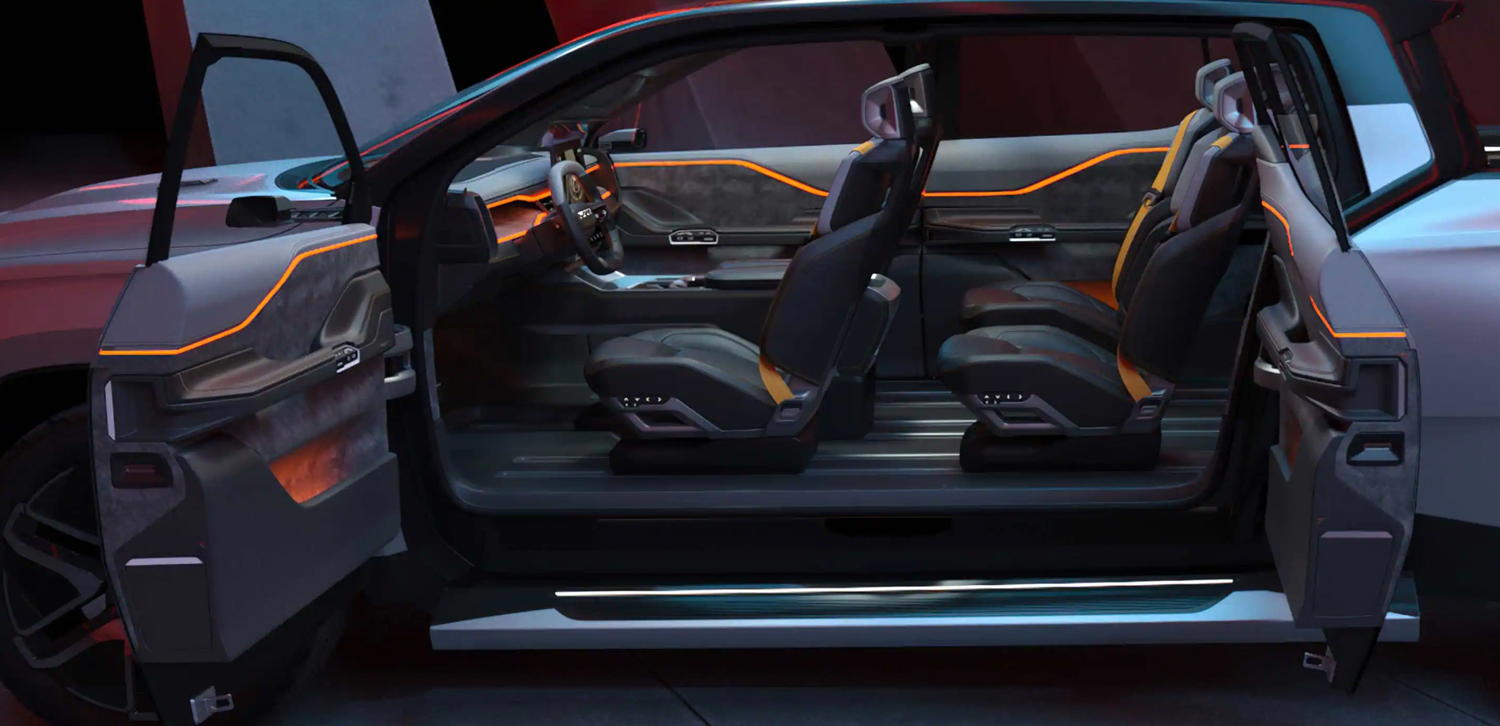 Ram 1500 Revolution electric truck concept

Given it previews a production version that is due in the near future, the electric Ram concept is a little more conventional in its layout and equipment compared to the Peugeot Inception. However, it is far from ordinary: ambient lighting is taken to the next level, with electric orange accenting running through the interior, looping around the doors, instrument panel and even the roof lining. This combines with burnt orange seatbelts and stitching elsewhere in the interior. A large horizontal display occupies the centre console as expected, but it plays second fiddle to the quality of materials around it: tough and light nanostone veneer; leather created from apple scraps; and a "uniquely structured" floor made from recycled rubber and cork. And it is a work truck after all. Dodge says the interior boasts sustainable materials and "never-before-seen levels of flexibility, comfort and innovation." The seating configuration is adaptable, for example, and the armrest can convert into a work surface.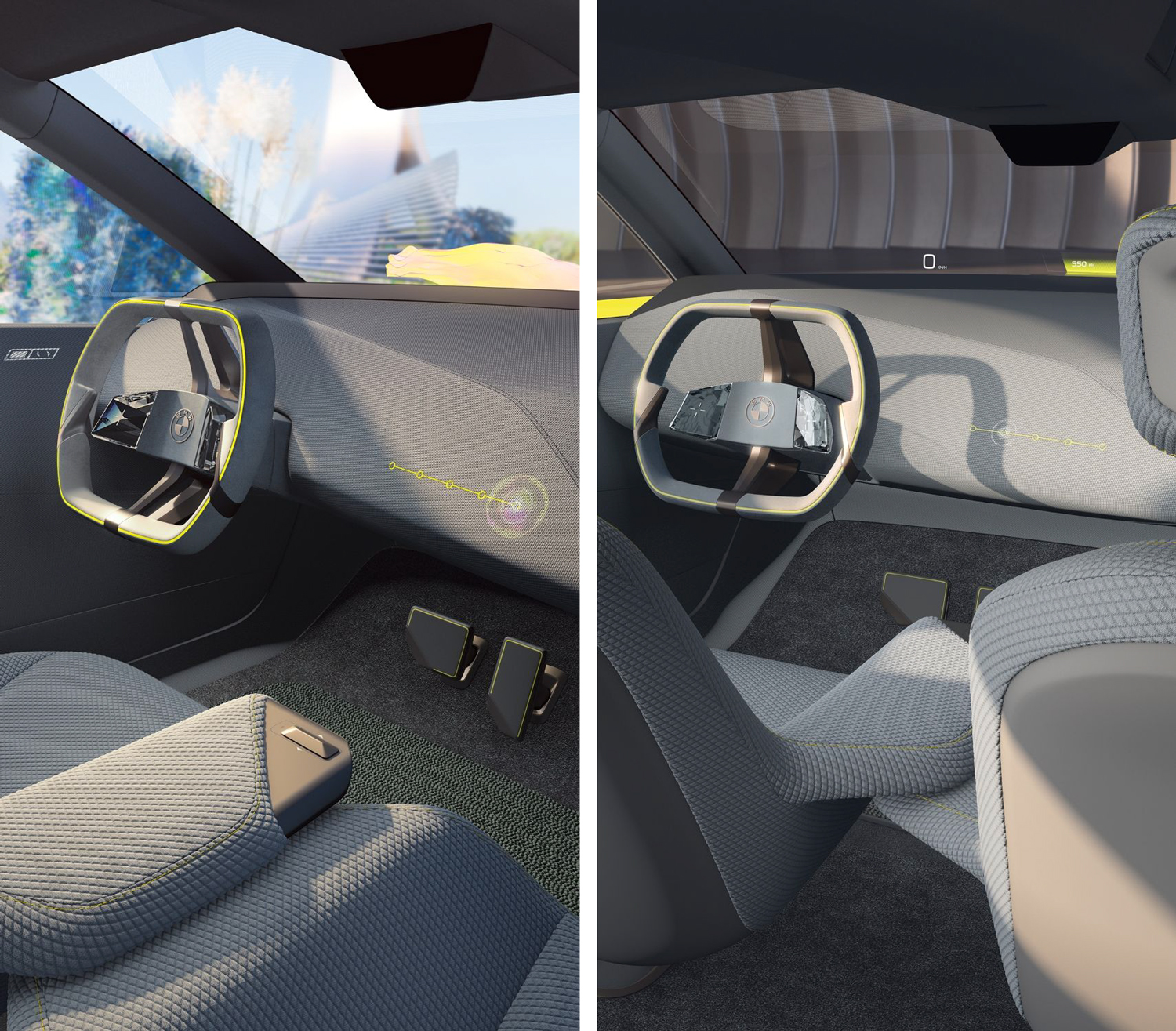 BMW iVision Dee


The iVision Dee is decked out more like a living room than a car interior. The front seats are joined at the armrest, creating a kind of two-seater sofa. The same open-weave upholstery flows into the doorcards and instrument panel, tying everything together in a minimalist design. Pops of colour can be found on the steering wheel and stitching, but it is one of the more pared back interiors shown at CES. That is, until you learn that the surrounding glass windows are in fact digital displays that can project graphics and transport passengers into an alternate reality. In effect, it almost creates a rolling cinema. Those same displays can also be used in normal driving to project alerts and driver information directly on the windscreen. And although the cabin appears bare bones, it is because much of the functionality is hidden until needed. So-called 'Shy Tech' – as adopted by various players today – means that touch-sensitive buttons can be accessed by touching the instrument panel, bringing them into view only when required. BMW says this is very much about the digital experience, but it is refreshing to see a lack of 'black mirrors' taking up real estate in the cabin.