May 23, 2023
Three New Futuristic Car Designs Unveiled
Three contrasting stories - Alpine provides a slice of futuristic and driver-centric fun with its A290 Beta show car, Ford updates the inside of its Ranger pickup to offer more functionality, and Volvo focuses on sustainable materials inside the EX30.

Alpine A290 Beta


Unveiled at an event in Bristol, UK, Alpine's new sporty hatchback concept is fully electric and bears close resemblance to the Renault 5 Turbo. Far removed from its predecessor, the two-seater A110 coupe, the A290 Beta is more upright, stocky and carries a kind of Scalextric aesthetic. On the inside, the futuristic driver-centric cockpit is given a splash of colour with ambient LED strips running along the dash and doors. A single bucket seat sits front and centre behind a large, race-ready flat bottom and top steering wheel, while two co-driver seats are positioned slightly further back on either side. The gear lever extends from the dash too, hinting at old racing heritage. Most intriguing is the shape of the dash, which runs at a 45-degree angle outwards from the centre of the windscreen before meeting the door panels, emphasising the cockpit form of the cabin.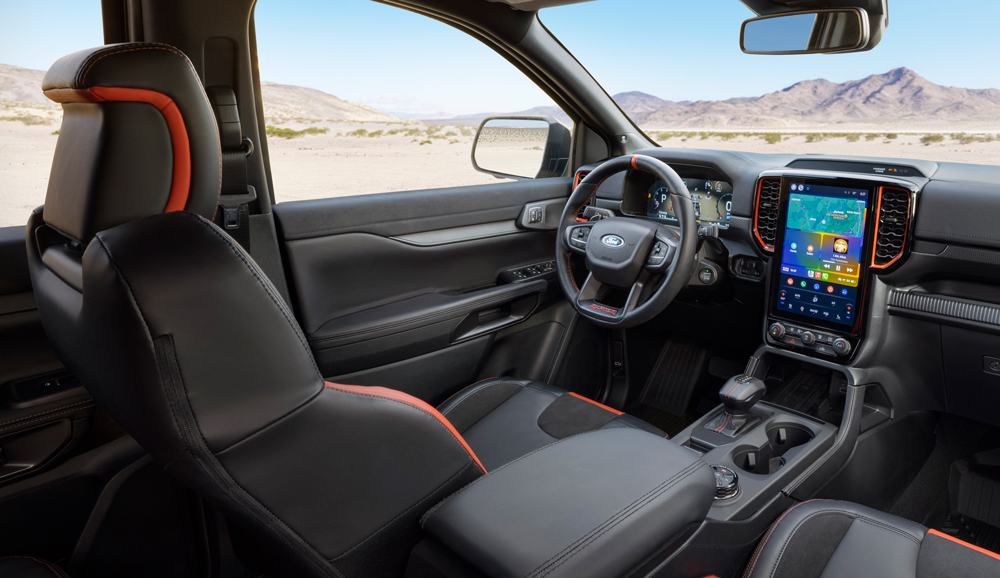 Ford Ranger

Ford has unveiled its newest generation of Ranger pickups. Primarily designed at the company's Melbourne, Australia studio, the mid-size truck has been a stalwart in Ford's lineup across many global markets. But the big difference this time: Ford leans heavily into the American aesthetic to meet a growing shift in tastes around the globe. The interior gets a new IP dominated by a portrait-oriented screen, nestled between redesigned air vents. There are more horizontal lines, and the registers have moved further out to create a sense of space. Citing customer feedback, designers decided against a free-floating display, such as the one found on the Mach-E EV. There is also increased functionality throughout the cabin, including the rear seat that folds up to reveal hidden secure storage, and flat to better accommodate cargo in the cab. The centre console storage bin is larger, and customers can also opt to include a second upper glovebox.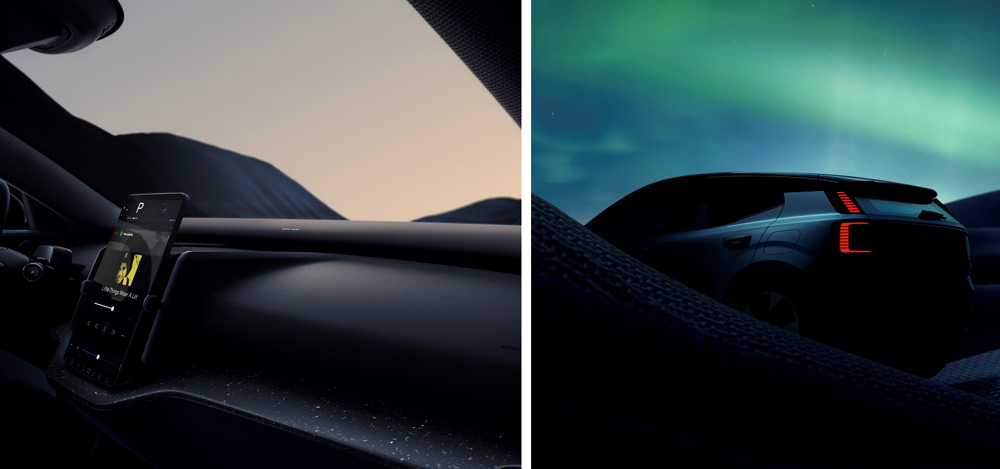 Volvo EX30

Although it is yet to be officially unveiled (date set for 7 June), Volvo has already published details on the interior design of the EX30 - the latest fully electric small SUV offering from the Swedish marque. The goal was to create a stylish, sustainable, and distinctly Scandinavian cabin, according to Lisa Reeves, Volvo's head of interior design. Early teaser images show a clean and simple dash with little in the way of clutter aside from a large 12.3-inch portrait touchscreen mounted in the centre. The dash also has a speckled finish, which suggests it is made from recycled materials. Indeed, Volvo says many of the surfaces are clad with recycled plastic made from waste items such as old window frames and roller shutters, or with a renewable fibre called flax that is derived from linseed plants. Other key materials include a wool blended with 70