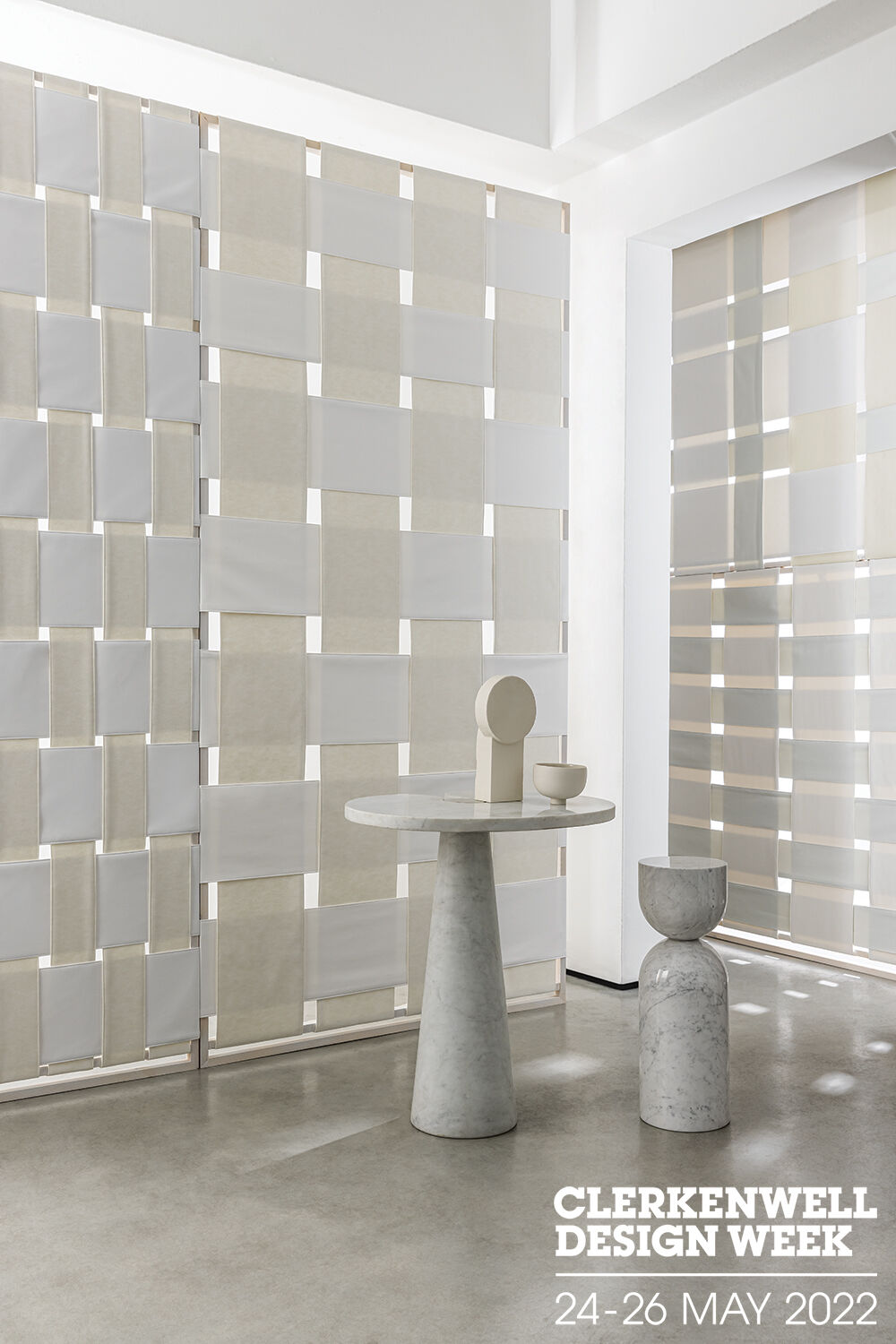 Clerkenwell Design Week
Re-engage your senses at our Clerkenwell showroom.
Ultrafabrics invites you to take a moment of quiet, stillness and reflection during the excitement of Clerkenwell Design Week. Engulf yourself in our showroom, showered with a curated palette of 13 white and off-white fabrics that have been carefully selected to express the full power and tranquillity of this often-overlooked shade.
Stop by our showroom at 6 Northburgh Street, London EC1V 0AY to regroup and refresh your senses with invigorating scent and peaceful music or join any of our CDW events below.
Tuesday 24th May, 11am
Guided Meditation
Join Ultrafabrics for a moment of calm and clarity and set your intention for the week.


Tuesday, 24th May, 11.45am
Ultrafabrics presents Hush: The Volume of Colour
Discover Ultrafabrics' new introduction, Hush, a curated selection of whites and off-whites that expresses the full power of this calming and dynamic neutral.


Wednesday, 25th May, 10am -11am
Specifying with Integrity
In partnership with On Office, Ultrafabrics discusses the importance of a considered approach to specifying materials, examining factors from sustainability to personal values.
We will be joined by;
Oyuna Tserendorj – Founder and Creative Director, OYUNA
Lucy Bagshaw – Associate Director and Sustainable Designer, tp bennett
Daphne McMahon – Sales Director, Morgan Furniture
Nicole Meier – Director of Branding, Ultrafabrics
Moderated by Jessica-Christin Hametner, OnOffice
Thursday, 26th May, 4pm-5pm
Creating a Response with Sensorial Design
Ultrafabrics partners with the Design Museum and Disegno for a dialogue that explores the rising phenomenon of ASMR and the importance of engaging our senses through art and design.
We will be joined by;
Esme Hawes – Curator, Design Museum
Michael Banissy – Head of School of Psychological Science, University of Bristol
Fran Hickman – Founder and Director of Fran Hickman Design and Interiors
Julie Rose Bower – Artist & Sound Designer
Moderated by India Block, Disegno
Thursday, 26th May, 12 – 6pm (drop-in session)
Herbal Tea Blending with Ultrafabrics
Join Ultrafabrics to understand the benefits of different herbs and create your own custom herbal tea.