March 23, 2022
The Gallery at Sketch London is Reimagined in Warm Golden Hues
Even if you've never been to Sketch London, its likely you are familiar with the iconic millennial pink walls from your Instagram feed. The venue is home to four restaurants and most famous is 'The Gallery' where pink walls were lined with hundreds of witty artworks by David Shrigley.
Now, 20 years after opening and 8 years after the instantly recognizable pink was installed, the quirky bar and restaurant has had a makeover. Layers of texture and vibrant hues envelop diners in sunshine yellow and copper.


Photo courtesy of Sketch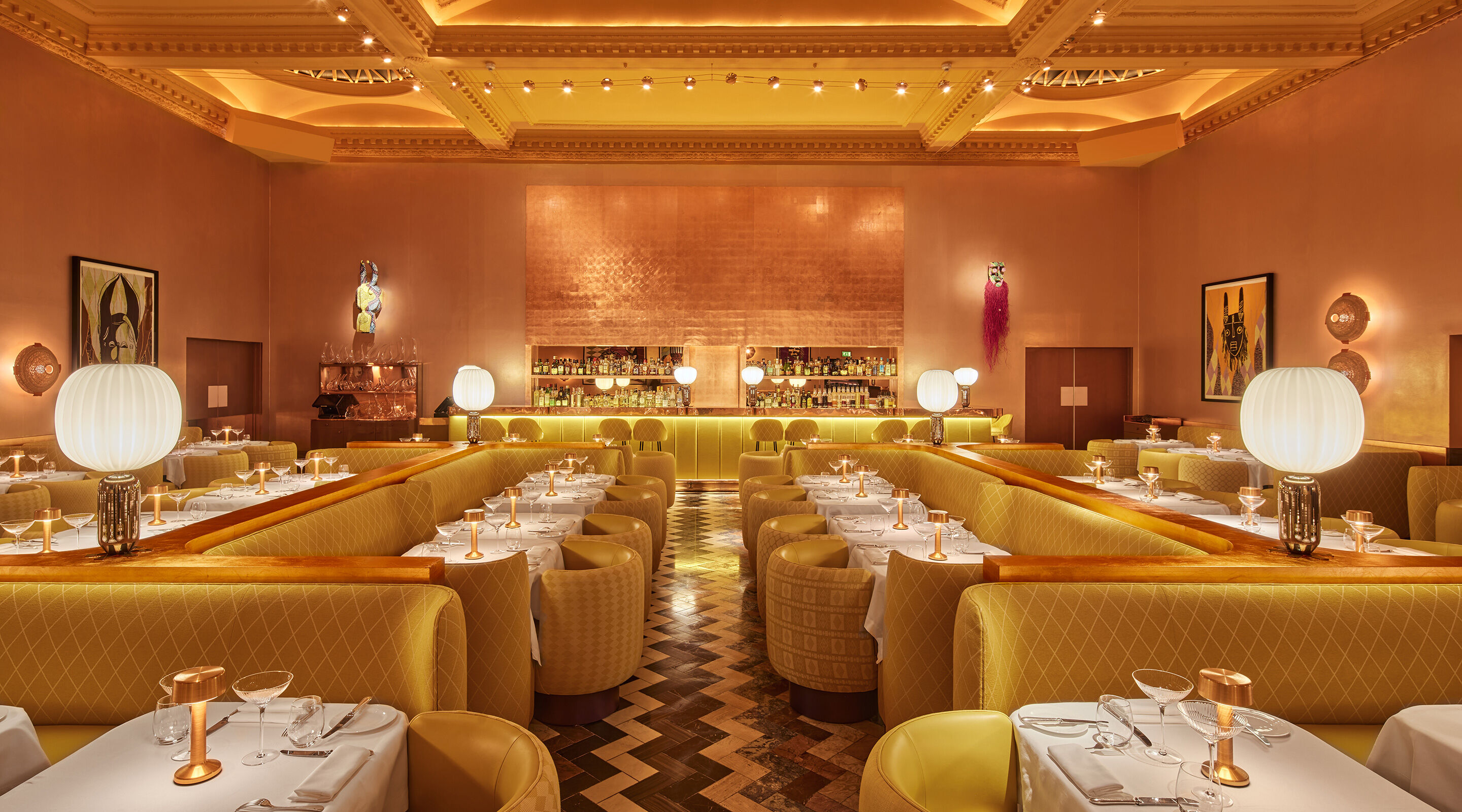 A collaboration between designer India Mahdavi and artist Yinka Shonibare, the new iteration is a sumptuous celebration of African culture and its legacy. Titled 'Modern Magic' the design incorporates an installation of 13 pieces created by Yinka exclusively for Sketch.
Hand painted wooden masks and framed batik quilts line the metallic copper walls, whilst richly textured banquette seating in sunshine yellow is set against accents of ochre and rich brown. The result is both calming and lavish, giving the impression that you are bathing in golden sunlight.

If you're feeling inspired by the warm tones of Mahdavi and Shonibare's opulent design why not try these options from Ultrafabrics extensive portfolio:
Montage Old Penny 744-35553
Fusion Shimmer Copperhead 389-3637
Ultraleather Sassy 291-5250

Photo courtesy of Sketch