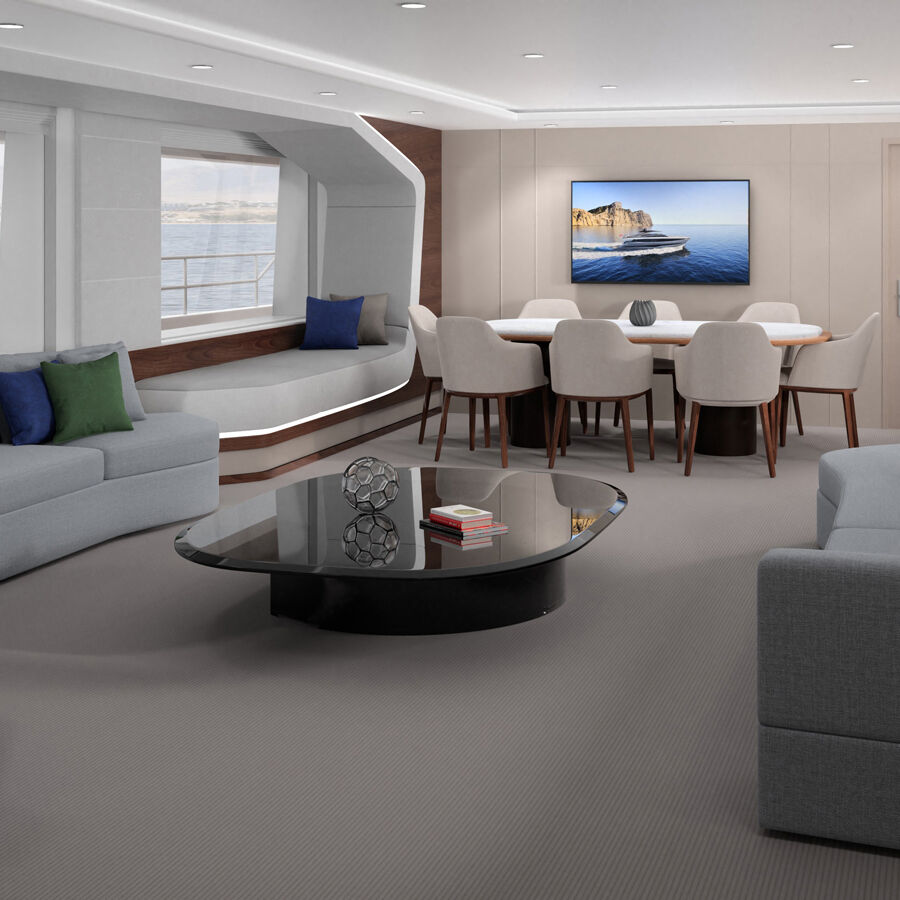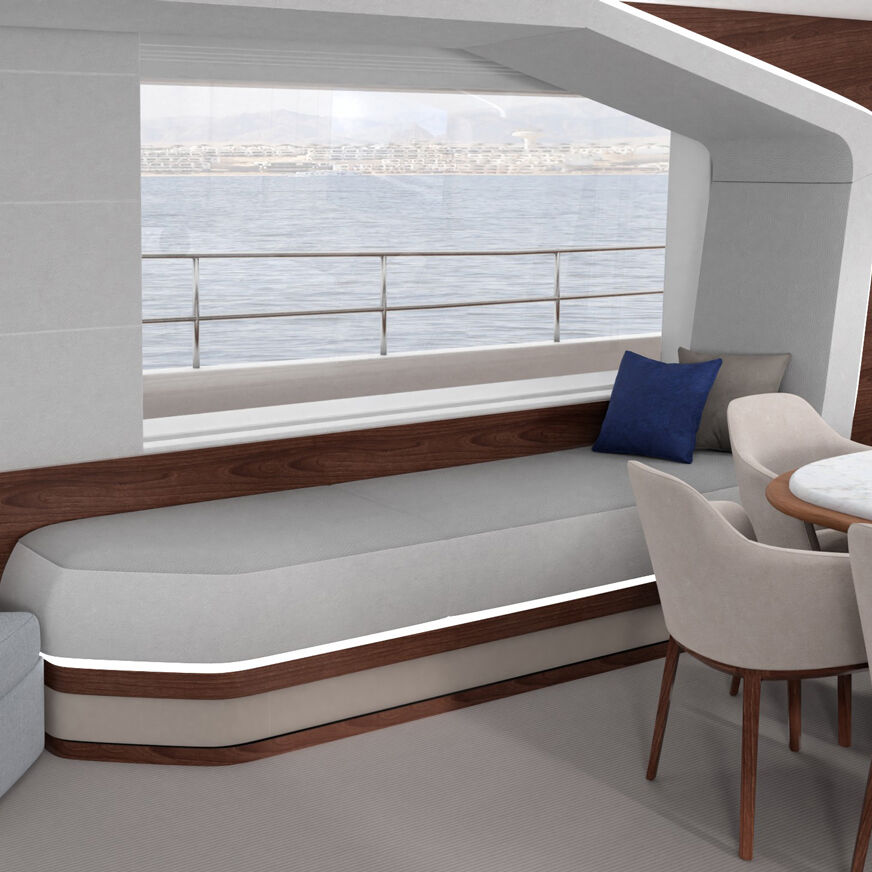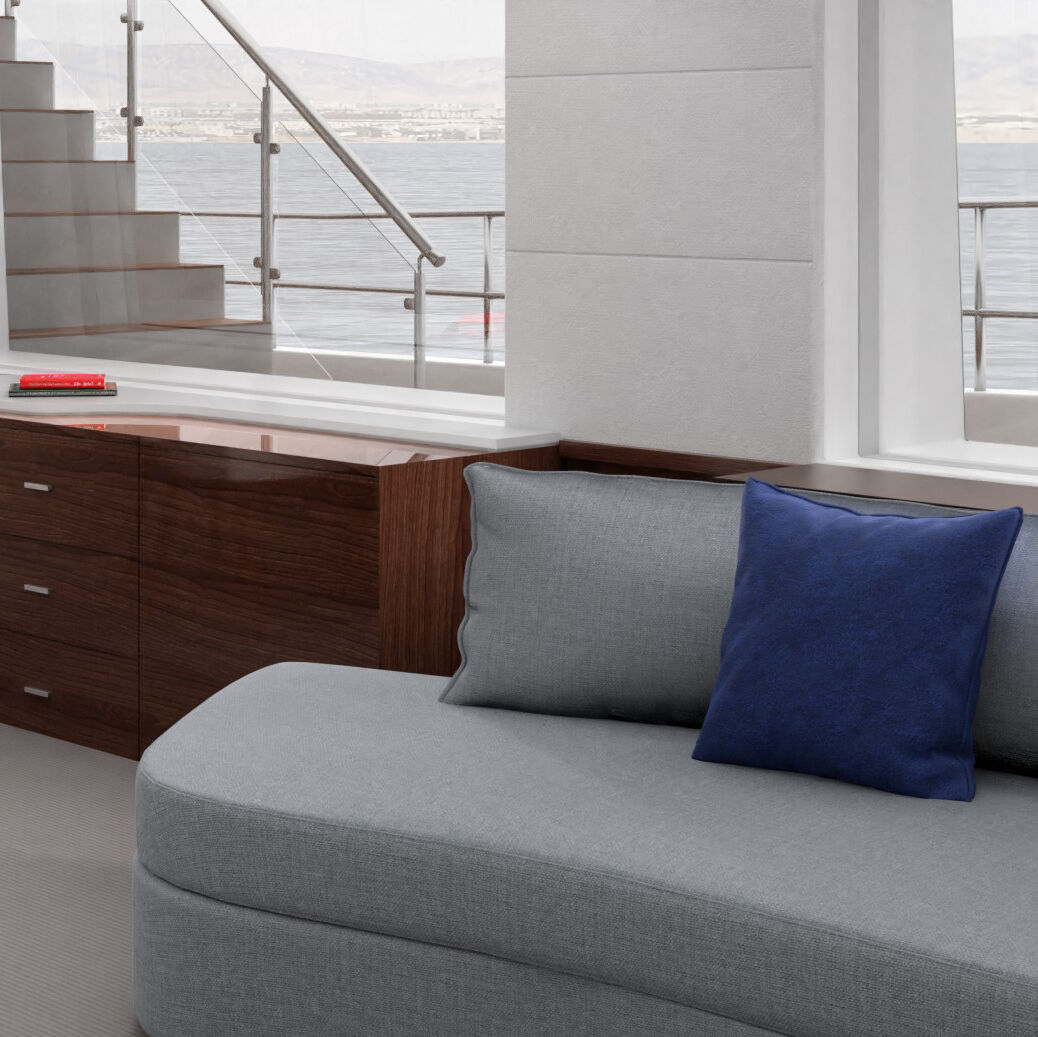 Ultimate Luxury for Premium Yachts
We create materials for tomorrow. With high-performance functionality and ultimate comfort intertwined, Ultrafabrics can help you create uniquely sensorial and luxurious surroundings. Uniting Japanese craftsmanship, state-of-the-art technology and sustainably-focused innovation, our materials are designed to simply do more.
We are proud to partner with the finest luxury brands across global industries, including McLaren, Jaguar Land Rover, Gulfstream, Virgin Galactic, and Princess Yachts. Our partnerships are where vision, design and engineering merge, and big ideas are brought to life. In every market, our partnerships are driven by a passion for close collaboration and mutual exchange of expertise.
Together we push ambitions and combine style, functionality, and technology to create new and extraordinary experiences that always prioritize comfort and performance. Get in touch to find out more about how Ultrafabrics can answer the needs of luxury yacht manufacturers.
Get in touch to find out more about how Ultrafabrics can answer the needs of luxury yacht manufacturers.
Cruise to Coast

Coast sets a new standard in outdoor spaces that simply demand more. Engineered to deflect against mildew, bacteria, and other surface pathogens, Coast resists water, features enhanced UV resistance to sunlight and remains cool to the touch while providing unparalleled comfort and lasting protection for marine exterior upholstery.

Discover the collection.

Superior Haptics & Enduring Function

With half a century of craftsmanship and leading technology at the core of our process, Ultrafabrics engineers fabrics that will endure years of active use without losing form or function. By using only the highest quality ingredients in our proprietary manufacturing process, we offer unsurpassed durability and superior haptics for a variety of applications including exterior upholstery.

Bleach-cleanable and featuring inherent stain protection, Ultrafabrics provide the ultimate functionality. Our collections feature inherent climate control technology that resists temperature changes, cooling down faster than PVC or leather and are also skin-friendly, non-allergenic and odorless.

Seating
Ultrafabrics are tested, trusted, and endorsed by the most reputable manufacturers for interior and exterior seating like Viking, Formula, Premier, Tiara, Cruisers, Hatteras, to name a few.

Headliner
Ideal for hull lining, wallcovering and trim applications, our fabrics when combined with foam offer a unique alternative to wallpaper.

Accents
From headboards and interior deck rails to dashboards and control panels, we create materials suitable for a wide range of accents.

Future-Focused Innovation

We believe there is beauty in balance, and you should never compromise on performance, comfort, or sustainability. It's this perspective that has inspired our work since our inception in 1999. Our goal is to lead the industry by creating innovative materials that protect and conserve our greatest resources while stewarding industry-wide change in social and environmental responsibility.

Volar Bio


Volar Bio blends renewable ingredients within the multiple layer construction to create a new standard for biobased and high-performance materials. The result is a 29% biobased leather alternative that is suitable for upholstery, vertical surfaces, and fashion, that doesn't compromise on durability and comfort.

Find out more here. TENCEL™ Modal


Continuing our journey to achieve our ambitious sustainability goals, we are proud to be the first and only polyurethane material to incorporate TENCEL™ Modal fibers as a backcloth across 1/3 of our portfolio.

Find out more here.
Read more about our Sustainability Mission here.