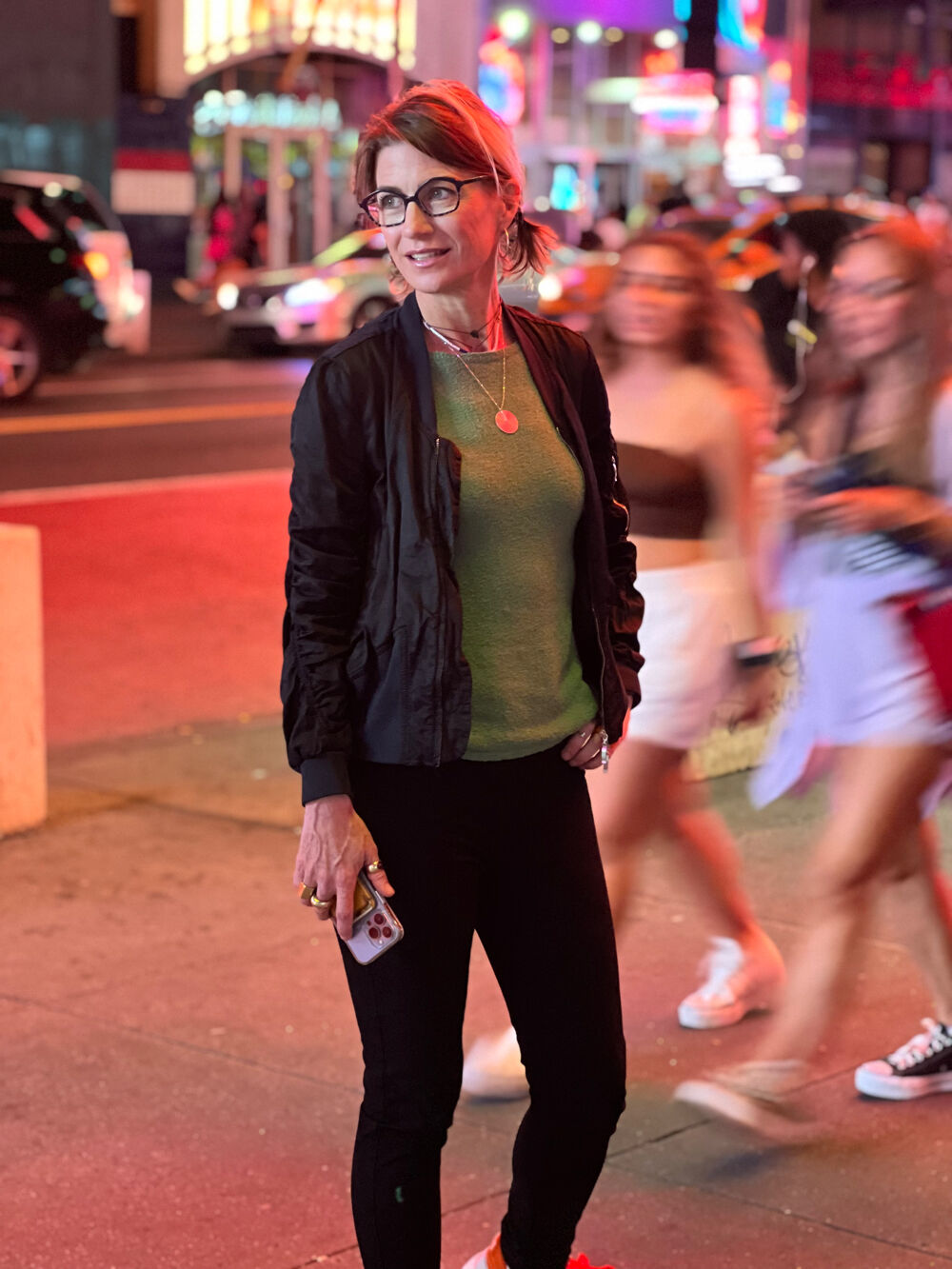 Poetry of Color: Nancy Baker Cahill
Nancy Baker Cahill is a new media artist who explores power, selfhood, and embodied consciousness through drawing and shared immersive space. Her work often features augmented reality (AR) which is the integration of digital information with the user's environment in real time. As a champion of AR, Baker Cahill is the founder of 4th Wall, an AR app that serves as a public art platform.
In conjunction with Time Square Arts, Baker Cahill's latest work Slipstream Times Square is part of the organization's Midnight Moment series, which is the world's largest, longest-running digital art exhibition synchronized on over 90 electronic billboards throughout Times Square nightly from 11:57pm to midnight.

Slipstream in Times Square are graphite drawings, torn into sculptures, that form the shifting landscape in the video. They are altered, lit, and animated using computer software. The pink, undulating forms projected on the screens echo recombinant DNA as they pulsate, complementing the bewildering, dizzying energy of Times Square. Occupying space normally reserved for advertisements, Slipstream Times Square's non-commercial content and hand-drawn origin also transforms this iconic environment by blurring the boundary between analog and digital.
Learn more about artist Nancy Baker Cahill and her thought-provoking installation in the video below.
Slipstream Times Square is on view through the end of July 2022 in New York City's Times Square.

Right: Artist Nancy Baker Cahill illuminated in her Times Square video installation.
Bottom: Still from Slipstream in Times Square

Photos courtesy of the artist
This artwork gestures toward the organic, as a simulated fiction of botanical and biomorphic forms. Spread across millions of LED nodes, it offers a familiar referent with no natural analog.