December 14, 2021
100 Shades of Color
When walking into the Color Factory in New York City, you are presented with an entry-room flowing with color. The ceiling of the small space is a swaying rainbow, made up of 100 strips of dyed, hanging paper.
This striking installation is one of a series that spans the globe, called "100 Colors." Artist Emmanuelle Moureaux's inspiration for the project came from her 1995 trip to Tokyo. She was struck by the 3-dimensional color of the city, the "'store signs, flying electrical cables, and flashes of blue sky framed by various volumes of buildings.'" Fascinated by the layering of different shades, she formed her design concept shikiri, the creation of space with color.
Photo courtesy of Emmanuelle Moureaux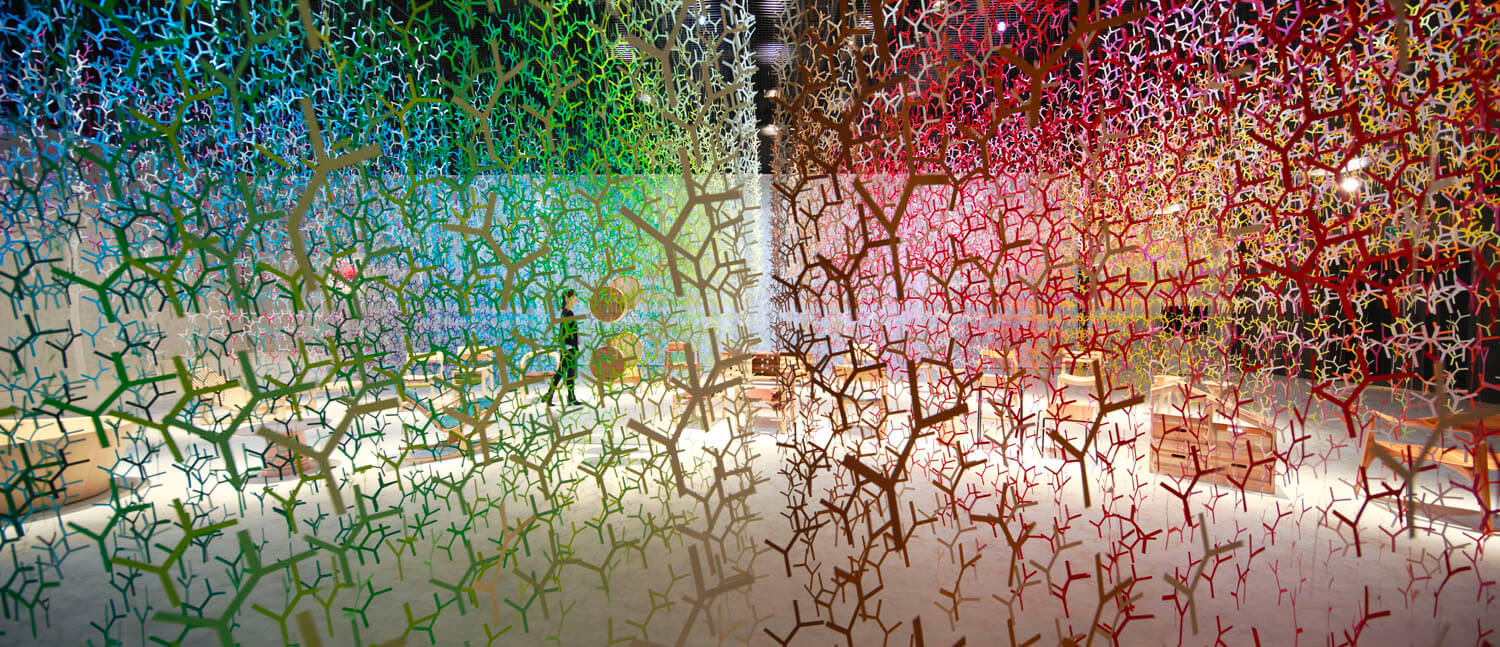 Each installation aims to fill the viewer's senses with the overwhelming effects of color, to create a sensorial experience with just one look. The 100 colors are explored differently depending on the space. For example, the installation near the Greenwich Meridian in London is composed of 168,000 small numbers. The numbers, coming in 100 different colors and arranged in 100 layers, represent the passage of time. Another installation in Japan, designed for the 2016 "Wood Furniture Japan Award," features 20,000 pieces of small wooden branches painted in 100 shades of color. Moureaux has created 33 iterations of the series that currently reside all around the world.
Photo courtesy of Emmanuelle Moureaux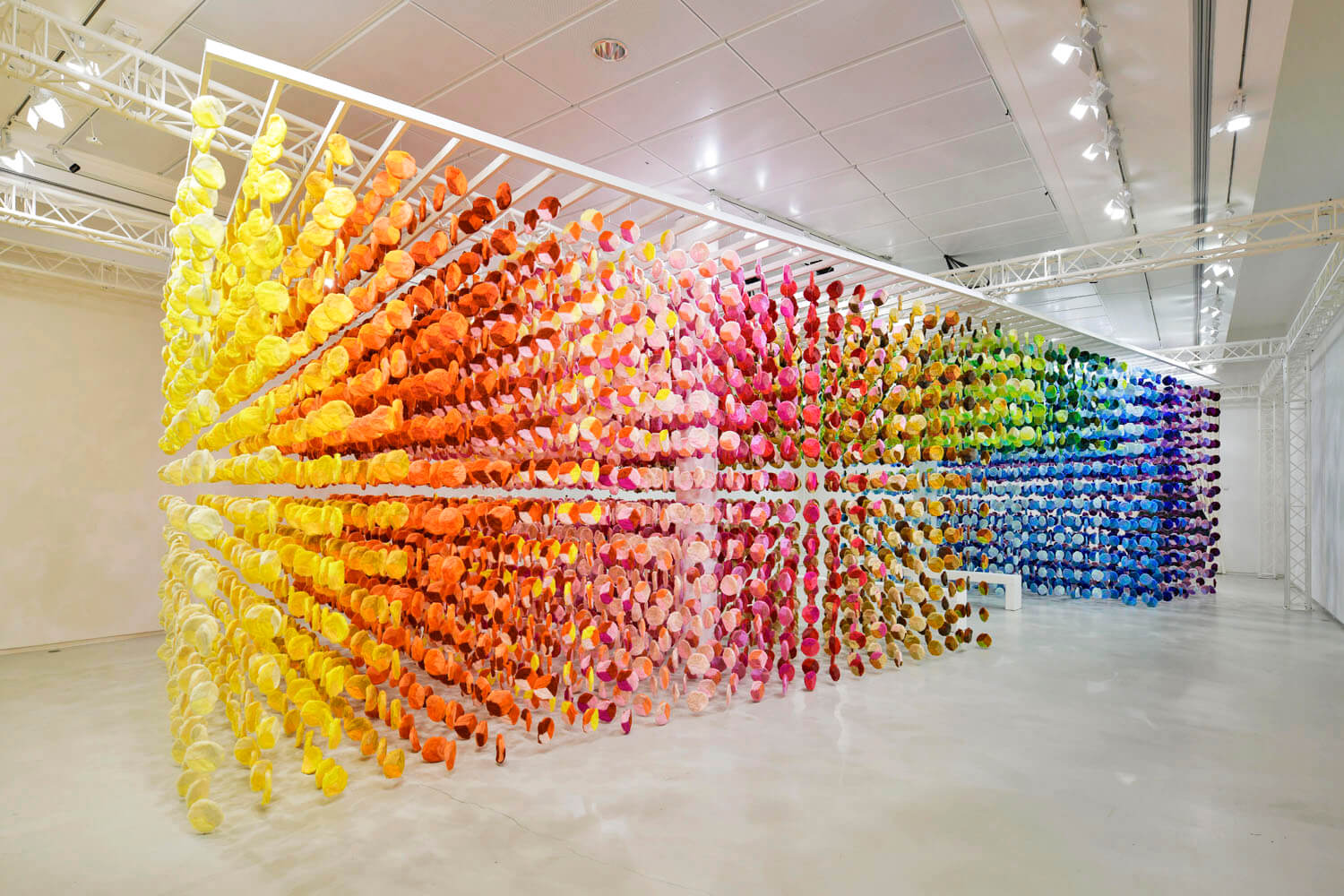 Now, if you step into the installation at the Color Factory, you'll know that it is just one piece of a much larger statement on the eminence of color. Moureaux designed the space to let the visitor's mind "float to the ceiling and drift amongst the…heavenly hues." Look upward, and take a moment to let the sensorial experience move you.
Photo courtesy of Emmanuelle Moureaux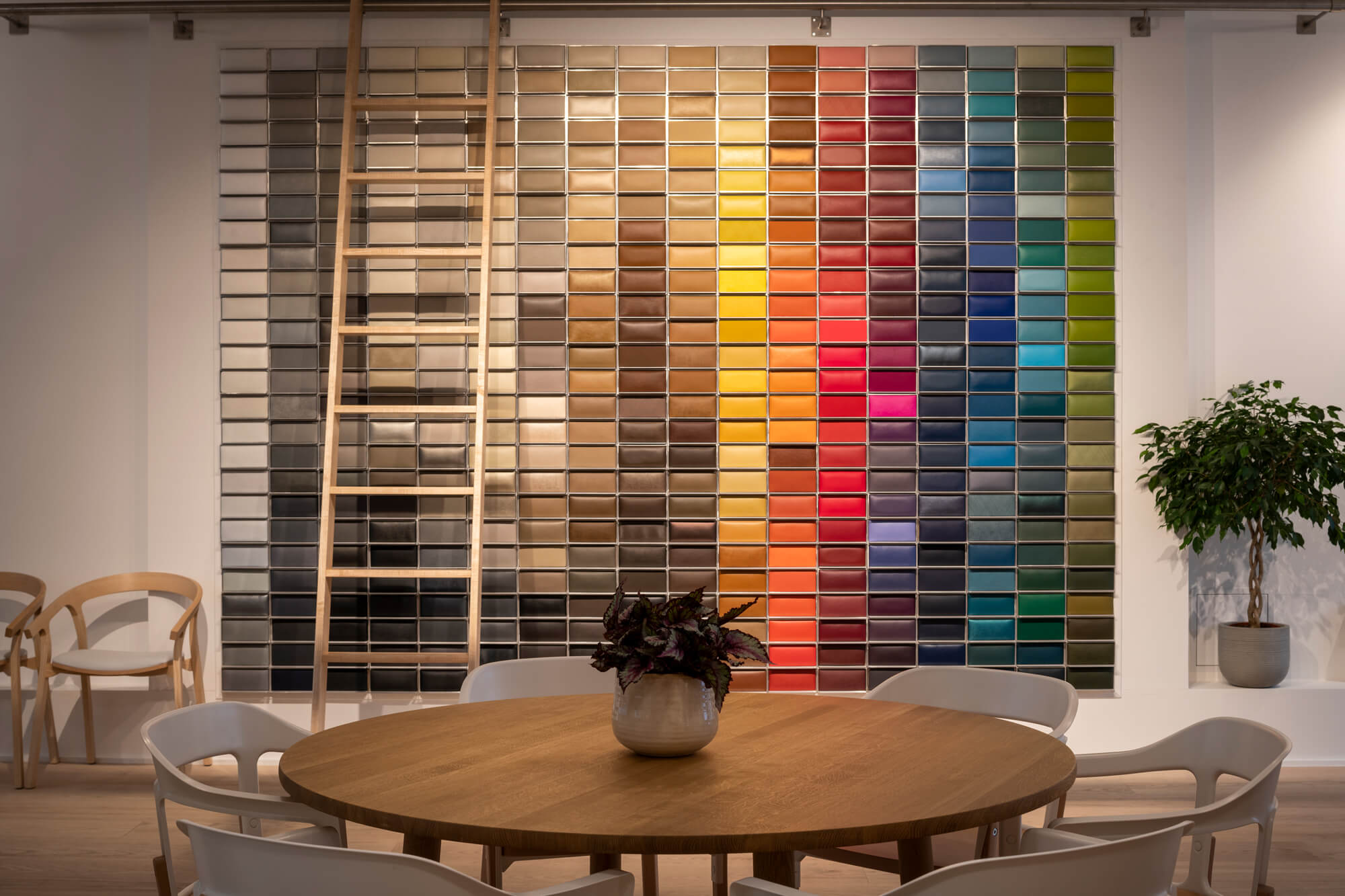 At Ultrafabrics, we recognize the power of color. We pride ourselves on creating shades that touch every inch of the color wheel. Check out just a few of our colors, ranging from bold and vibrant, to grounding and neutral.
Color theory is both the science and art of using color.
What is a hue?

A color or shade
What is a shade?

Shades are created by adding black to any hue found on the color wheel. A shade will absolutely have no gray or white added to it.
What is a tint?

A hue or pure colors mixed with only white added.
What is a tone?

Hue or pure colors mixed with only gray added.
Photo courtesy of Sikora Photography