May 01, 2021
Most Anticipated Buildings of 2021
Visions of returning to public life are coming into focus.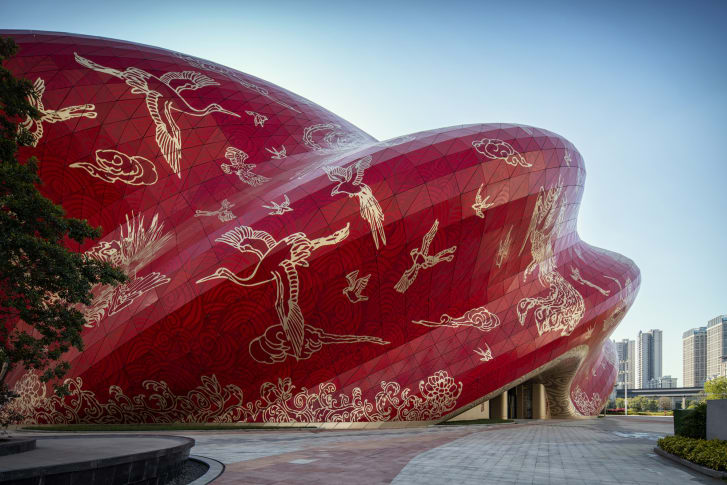 These highly anticipated architectural masterpieces, set to open or complete construction in 2021, reflect the excitement cautiously rising. Their exteriors boldly display the theme of vibrant color--reds, pinks, oranges, yellows, whites, and golds: the joy surrounding our return to public spaces is palpable.

OurDomain Student Housing, Amsterdam (above)
With students' imminent return to campuses around the globe, this Amsterdam student housing complex captures the mood: exuberance. Bright oranges, yellows, whites, reds and subtle pinks pop against the skyline, evoking the happiness that reuniting with fellow classmates will bring. The colors of the structure also foster creativity, as young adults will begin to put their heads together (at last, physically speaking!) once more.
Sunac Guangzhou Grand Theatre, Guangzhou
Rumblings of live theater making its come back are growing louder, and Guangzhou's new Grand Theatre is turning up the volume. The entire structure, rich and bold in its solid red, is impossible to ignore. The message of this building is clear: the vibrancy of the arts will be back.