September 01, 2021
Nature's Blues
A few months ago, we wrote a post about the world's most popular color: blue. We told you about YinMn Blue, the first new manmade blue pigment to be discovered in over 200 years. Did you catch the word "manmade" and find it curious?
Photo courtesy of onegreenplanet.org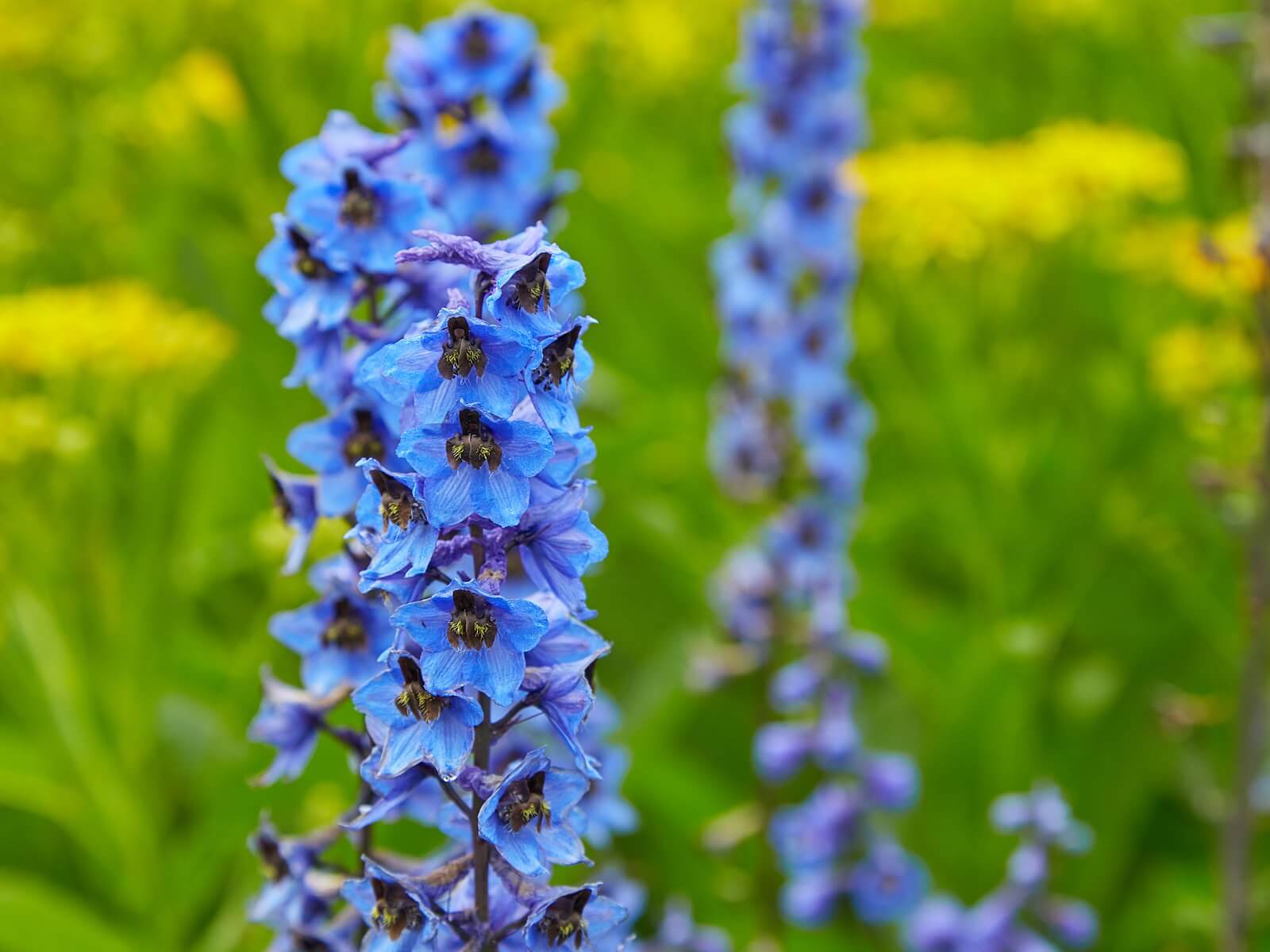 You might have heard an explanation for blue's universal appeal—it is present in our natural world, in our expansive skies and deep oceans. Yet, let's take a moment to think about how often we actually see blue in nature. How many blue plants can you think of? How many blue animals?
Blue delphinium photo courtesy of Wikimedia Commons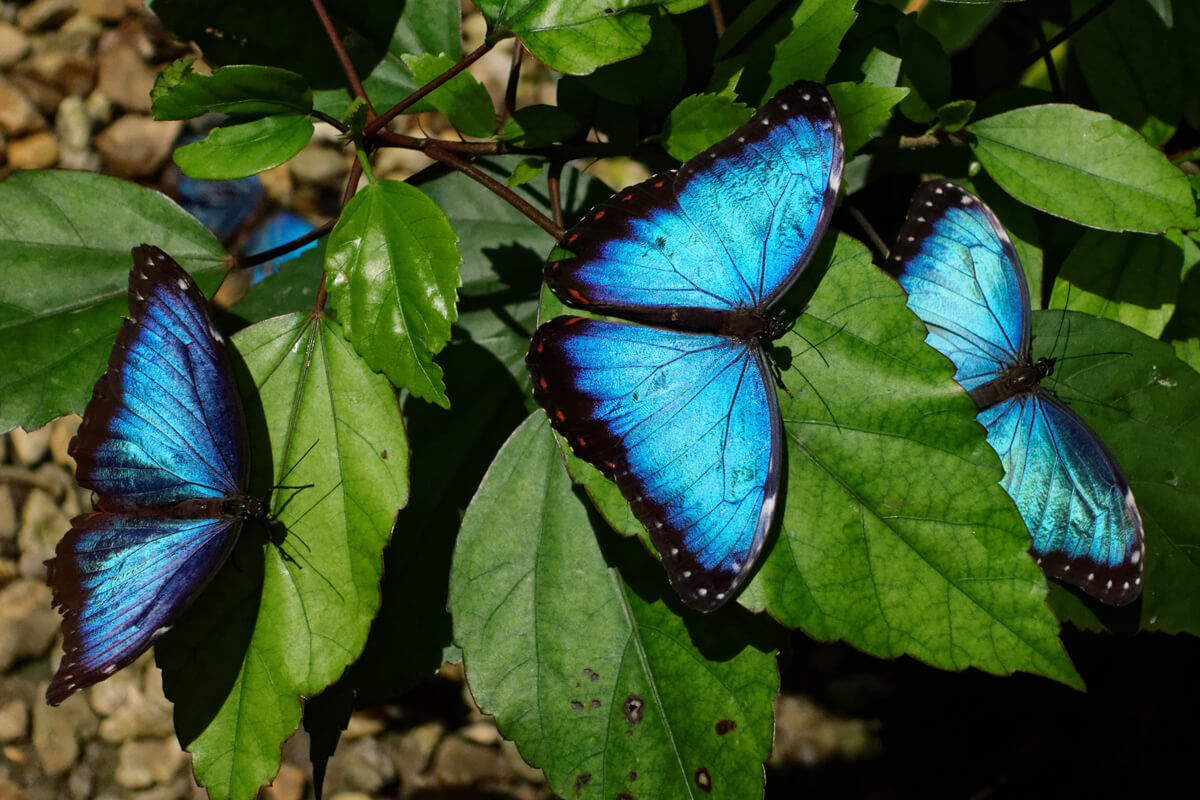 Now for the fact that will likely surprise you: there is virtually no blue pigment that naturally occurs on earth. The rare animals we do see as blue have usually gotten that way by some trick of light. For example, the blue morpho butterfly gets its color because of the shape of its wing scales. They are ridged, bending light so that the wavelength that makes it to our eyes is that which we perceive as blue. Blue birds appear blue by a similar process; each feather is comprised of tiny, light-diffusing beads, arranged in such a way as to cancel every wavelength of light out except blue. If the butterfly's scales and blue birds' feathers were organized differently, we would not see blue at all.
Blue Morpho Butterfly photo courtesy of Wikipedia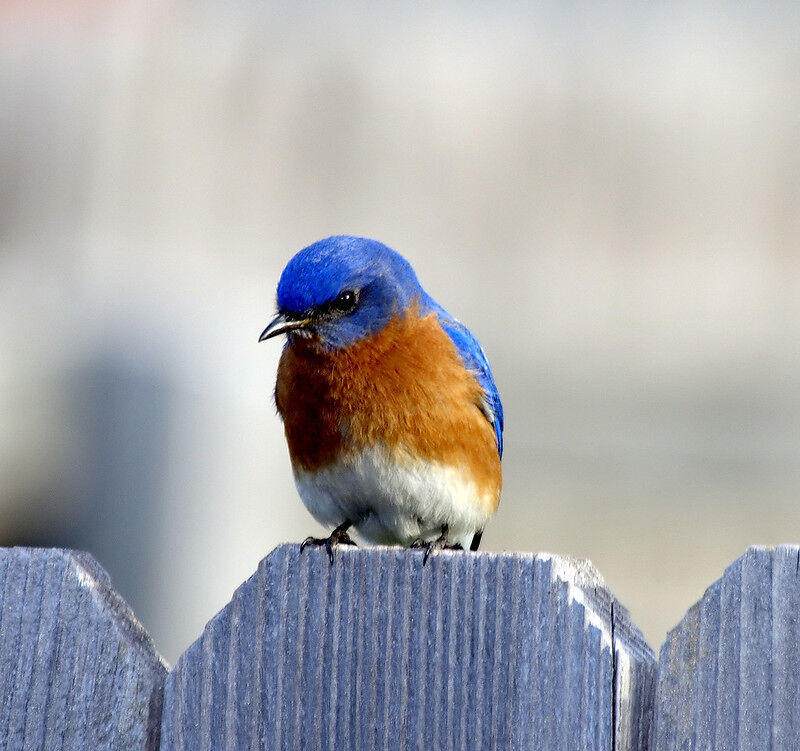 Blue plants and flowers use pigment mixing, in place of light distortion, to achieve their hue. Through the combination of pigments (usually involving a red pigment called anthocyanin) pH shifts, and natural light reflection, we see blue. Though, even then, less than 10% of the 280,000 species of flowering plants have blue flowers.
Male Eastern Bluebird photo courtesy of flickr.com/dbarronoss