May 03, 2022
King Pleasure Portrays Jean-Michel Basquiat's Bold Colors in an Intimate Experience
Written by Nicole Meier, Ultrafabrics Director of Branding

Curated by the family of Jean-Michel Basquiat, King Pleasure is an immersive and inspirational experience unlike any other. On exhibition in New York through June 2022, Basquiat's impact on art, music, pop culture and the overall Black experience are expressed through never-before-seen artwork and intimate interviews with those that knew him best. Here are just a few of my favorite things from my visit.

The immersive experience and overall design.
As a lover of great design and good furniture, the layout of the exhibition is just beautiful. Natural wood in varying shades and Arper furniture provide a subtle yet impactful backdrop. Every time I turned a corner, I found myself going deeper and deeper into the world of Basquiat. This included replicas of his childhood home and studio. They even had a replica of the Palladium club, taking you back to the magical world of the early 1980's disco scene in NYC (which I definitely wish I could have lived through).

Photos courtesy of Nicole Meier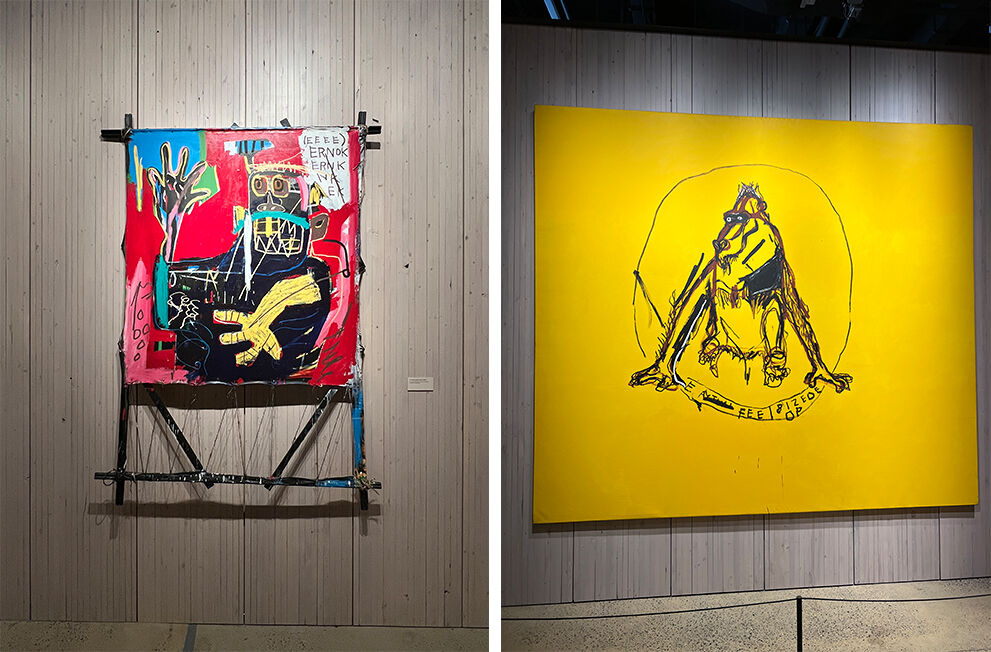 His bold and unapologetic use of color.
Although not surprising considering it is a display of Basquiat's work, his use of color and how he balanced them with his drawings are like no other. Add to that the large scale of the pieces -simply mesmerizing.

The many layers to his work.
You see the color. Then you see the drawing or painting, and then you see the message whether subtle or quite literally in your face. There was one piece in black and white where he drew out an entire story through line drawing and messaging across an 8 foot canvas and then covered most of it in white paint. So, as you stand back you see something completely different from when you are up close. Both equally as moving.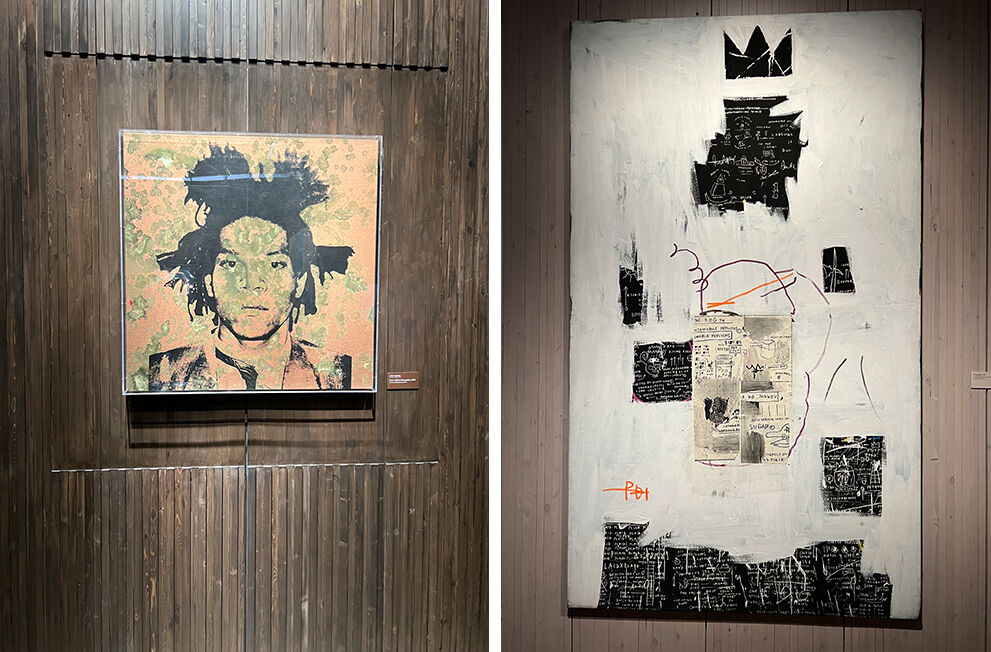 Learning more about him as a person.
This is first exhibition supported by his family, sharing works of art from their archive. But beyond the art, you learn about him as a son, brother, and friend straight from those that knew him best, which really resonated with me.

I never realized how brief his career was, especially the work he is most known for, which was done in a 3-year window. This exhibition is on view for a limited time, so get tickets today to be inspired! Here are colors and textures from Ultrafabrics collections that are bold like Basquiat.

554-2522 Ultraleather Pro Capri
533-1359 Brisa Strawberry
291-8243 Ultraleather Apricot
554-0008 Ultraleather Pro White Wash
624-5246 Reef Pro Submarine
531-9241 Wired Blackjack