July 15, 2022
Nature's Geometry Inspires Artists to Explore Pattern & Color
In our natural world, we rarely experience color without pattern. Picking up a leaf on an autumn walk, you'll notice the network of vein-like lines extending through its points. Sifting through sand reveals the tiny, spherical particles it's composed of. Honeycomb would not be honeycomb without the hexagonal design we know so well. The partnership of geometric shape and color is fundamental to life on earth. Perhaps this is why so many artists attempt to capture this relationship, instilling its magic into pieces we can enjoy.

Photo courtesy of Ines Ensal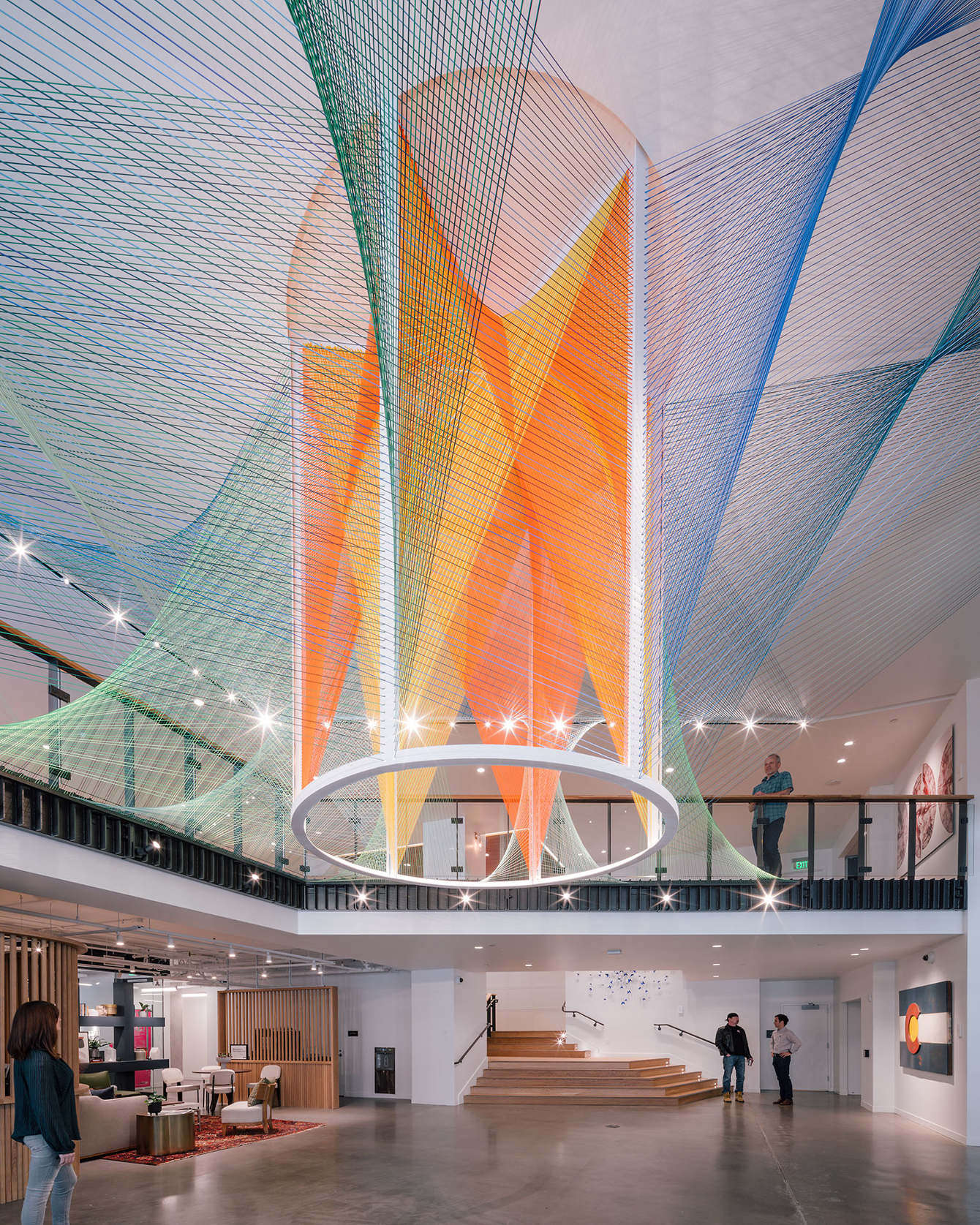 Ines Esnal, an artist whose installations span the globe, uses her background in architecture to explore the connection between art and space. In her work entitled "Prism," Esnal intertwines thousands of elastic ropes, imitating the pattern light makes when it streams through a window. The material is stretched into long, curving lines, intersecting with one another to produce volumes of space. Blue, yellow, and orange in color, the chords' triangular shape creates an undulation that's stunningly authentic to light. In other pieces, Esnal captures the geometricity of landscapes, flowers, and even the physical experience of traversing flights of stairs.
Photo courtesy of Ines Ensal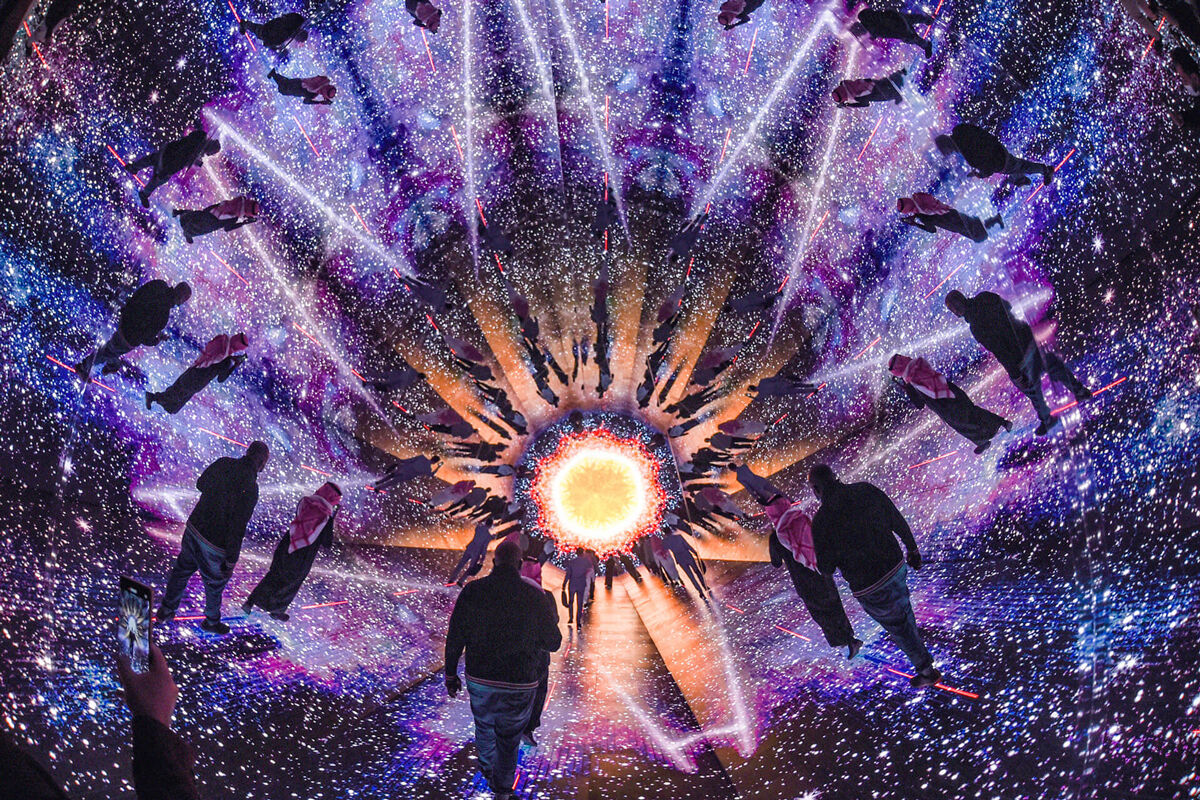 Stufish, an entertainment group specializing in experiential architecture, recently engineered the world's largest kaleidoscope. Part of Saudi Arabia's annual event One Giant LEAP, the piece employed a 40-meter mirror to transport guests through a world of kaleidoscopic images. The 360-degree installation projected geometric patterns, all inspired by Saudi Arabia's natural landscape: fiery configurations represented the country's sunbaked sands, while a white-speckled, purple design conjured its infinite night sky.
Photo courtesy of Stir World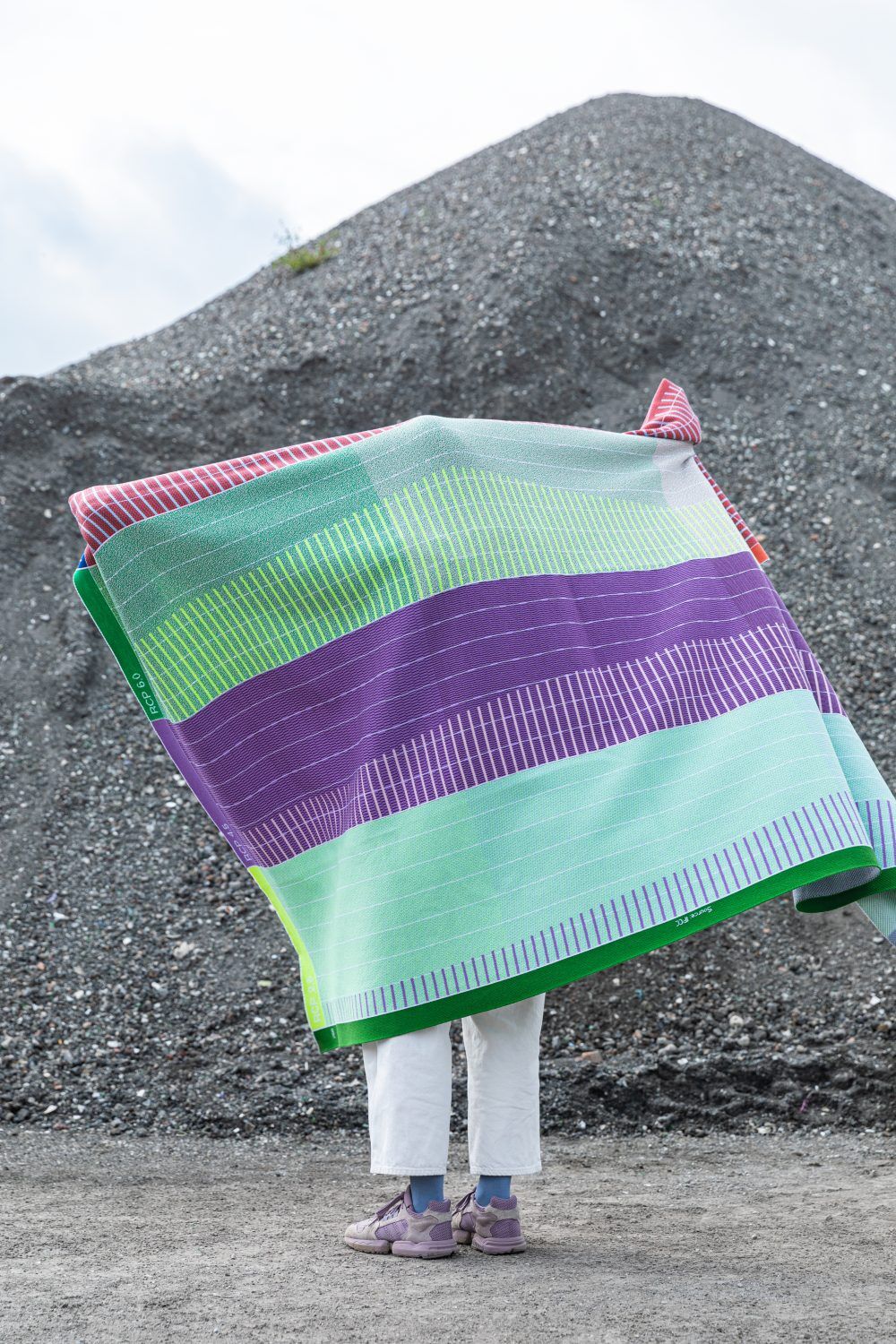 Raw Color, a Netherland-based design company, uses pattern to communicate messages of social justice. Their collection "Temperature Textiles" consists of blankets, scarves, and socks, all displaying graphics that depict climate change data. The designs contain straight and sloping lines; the height and length of the figures represent dramatic rises in global temperature, sea level, and emission rates.
Photo courtesy of Temperature Textiles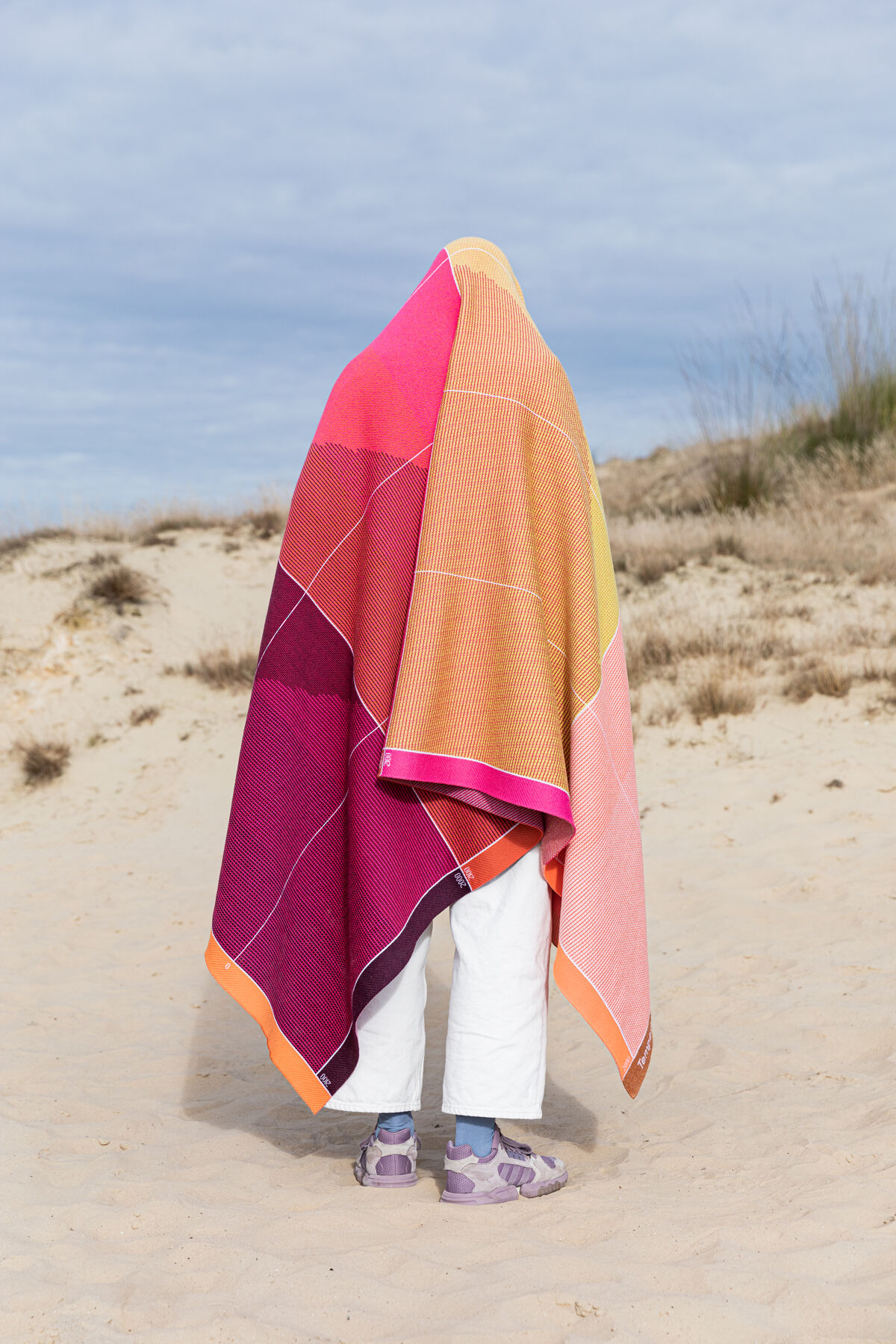 Ultrafabrics explores the sophistication that pattern can bring to any sensorial experience. Our collections Helix, Geom, Eco Tech, Wired, and Dwell embody the elegance of clean, complex geometric design.
Eco Tech features an exotic, shagreen texture that conjures up a unique appeal to the senses.

Wired'sparallel and perpendicular lines create a sense of movement while its layers of color deliver depth.

Both Helix and Dwell feature their own distinct geometric patterns that create an innovative sense of depth and texture, and Geom's unique dimensional grain, which is reminiscent of sculpted honeycomb, brings the touch of nature indoors. Much like the art featured in this blog, these unique geometries of our materials enhance their color, supple touch, and overall experience.
Photo courtesy of Temperature Textiles