June 13, 2022
Playful and Invigorating, the Color Pink Still Tickles the Senses
We've arrived in June and spring is in full bloom. The jubilance of this month is always palpable: the end of the school year has children celebrating, the weather's hit that sweet spot we want to hold onto forever, and the promise of summer fun still shimmers on the horizon. There is a rosy sense of excitement in the air, a youthful anticipation that signals the new beginnings of summer.
Pink, in its innocence and glee, embodies this elation. We see the color all around us, whether it be in the blossoming flowers or the sprinkles melting off ice cream cones. This month, we highlight pink as it makes special appearances all over the world.
Photo courtesy of Pinterest
Every year, from mid-March to May, a breathtaking tulip festival sets the fields of Amsterdam ablaze. From hot pink to bubblegum pink to pastel pink, thousands of flowers dot the Dutch countryside. The Keukenhof Tulip Gardens are located in an area called "The Bollenstreek," and visitors come from around the globe to enjoy their magnificent saturation. The vibrancy of the tulips, hyacinths, and daffodils create a magical picture not likely to be forgotten.
Photo courtesy of The Amsterdam Tulip Festival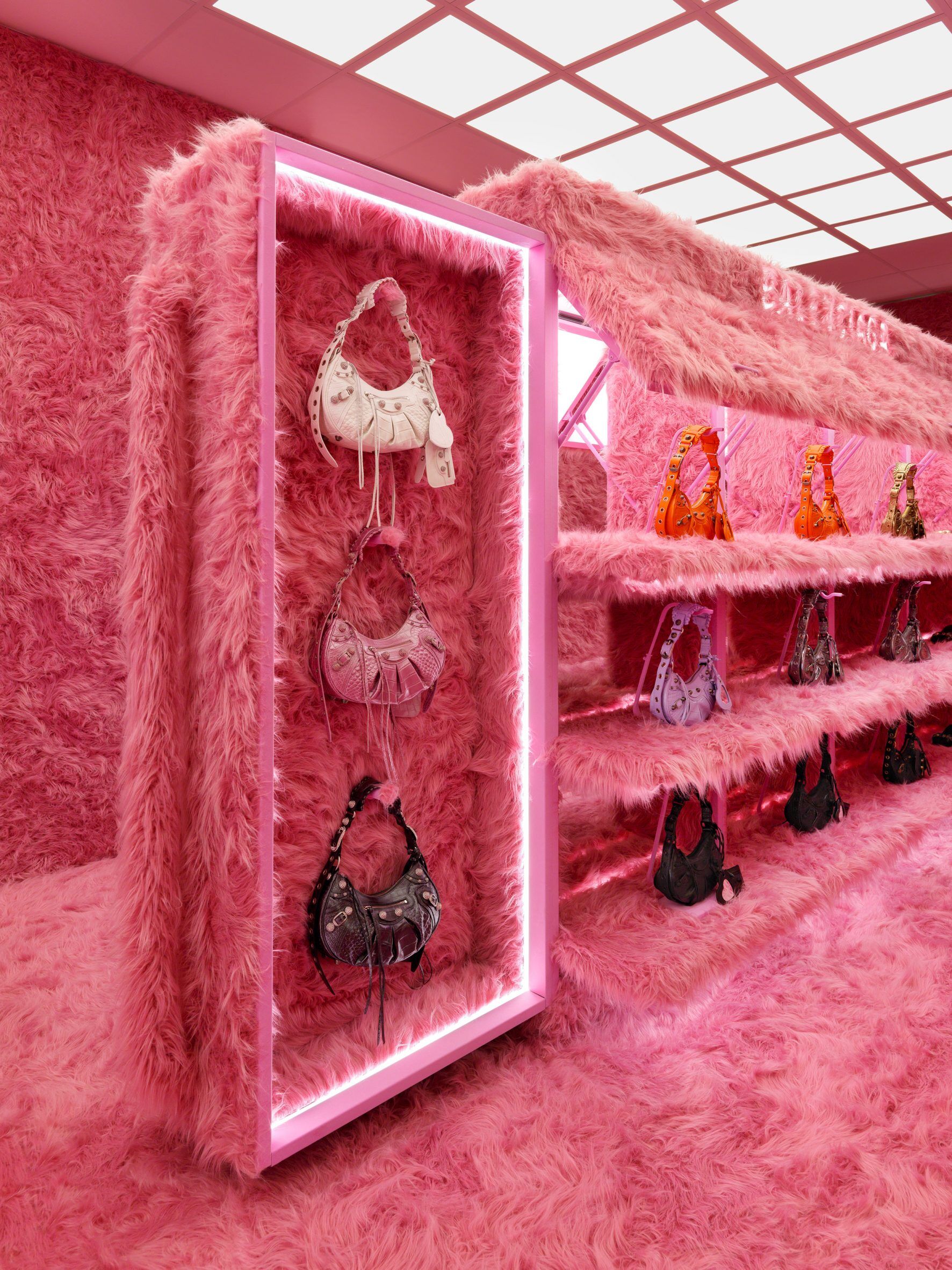 In London, Balanciaga is making a bold statement—covering its entire store in pink, faux fur. The fashion house recently launched its "Le Cagole" line, which, in French, translates to a person whose style is "maximalist and loud." The collection of purses and accessories certainly lives up to its name, so why not have a store to match? The shelves, walls and floors are enveloped in pink fuzz, and neon pink lights provide a finishing touch. The hue is unmistakable in its message; here, you'll find fun.

Photo courtesy of Dezeen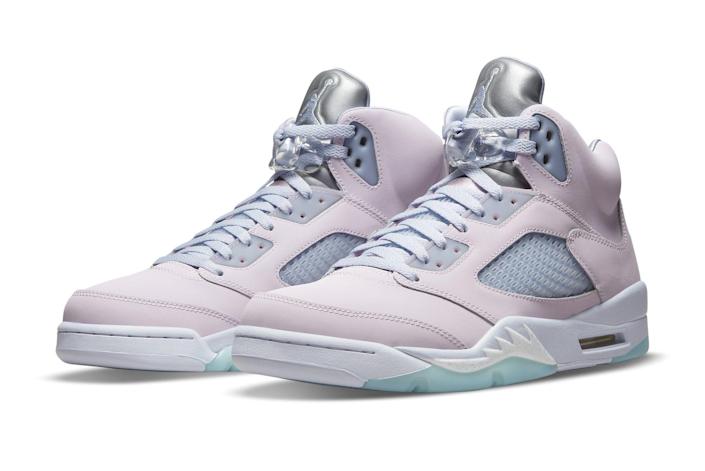 Air Jordan just released a special edition of their Air Jordan 5 shoe, refreshing and playful in its look. The "Regal Pink" features a pastel pink exterior, lavender shoelaces, a silver tongue, and a green outsole that glows in the dark. The insoles, with their 'rainbow watercolor graphic influenced by egg-dyeing fun,' captures the model's sense of joy marvelously.
The color pink can be incorporated into any space in a number of ways, whether paired with a neutral or a more saturated hue, to achieve a positive, calming effect. Join in on the delight of pink with a few of our favorite, blissful shades such as
U
ltraleather Pro 554-7200 Blush
and
Ultraleather 291-6580 Sorbet.



Photo courtesy of Nike