January 17, 2023
3 Maximalist Artists You Need to Know
As we enter into the first wintry months of 2023, we find ourselves drawn to a pop of color for some warmth and excitement. This month's Edge Blog focuses on maximalism—a school of design that champions the use of bold color, imaginative shapes, and innovative materials. Maximalist spaces brim with personality, nearly every inch covered in textures and patterns that exude infectious energy. The trend finds its roots in 19
century Victorianism, an era marked by grandiosity and a delight in the material. The current resurgence of maximalism, however, is largely credited as a reaction to the minimalist design trends of the early 2000's. Vivacity, indulgence, and optimism rule this sphere, and the concept of "less is more" certainly has no place. We highlight three artists who showcase maximalist conceptualizations beautifully.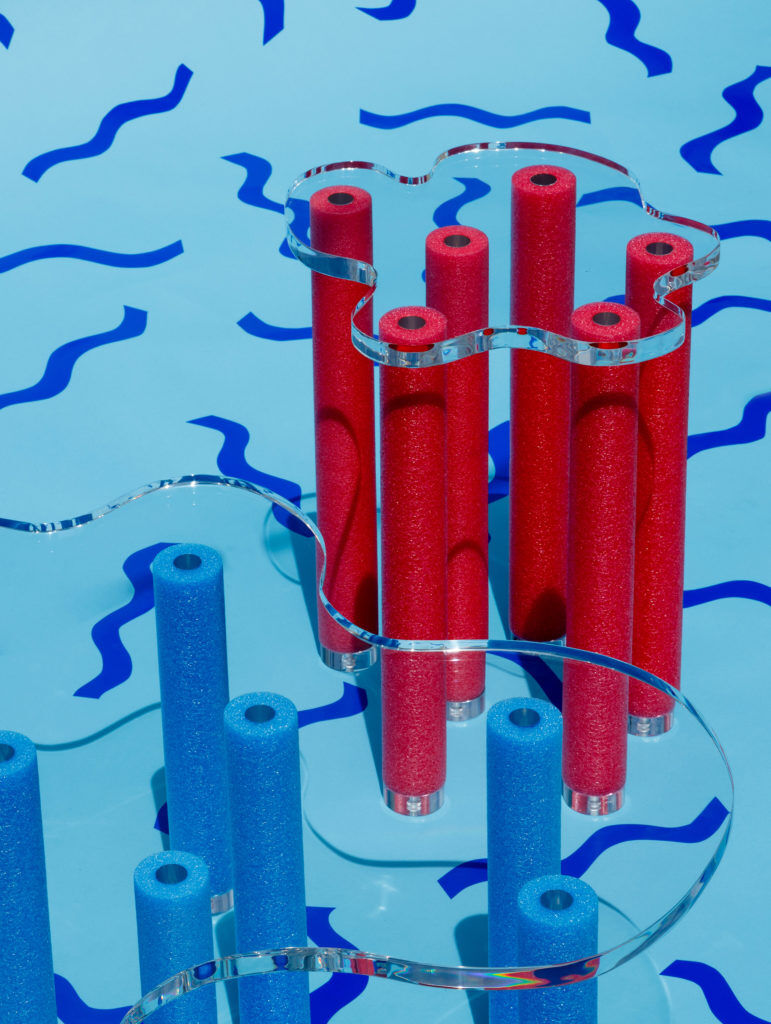 Leah Ring, the LA-based artist behind Another Human design studio, creates sculptural furniture that has an unmistakable touch of wonder. From glass to metal to velvet, her pieces are geometrically eccentric and colorfully rebellious.

Ring believes that, as adults, we often lose sight of the curiosity and playfulness we enjoyed in childhood. Her hope is that by "'creating joyful, weird, irreverent furniture…[she] can help push people to reconsider their notions about what high-end design is and can be.'"

Perusing her work, you'll find velvet chairs that resemble puzzle-pieces and cloud-shaped tabletops supported by pool-toy legs. Her favorite piece to date, however, is her "Zorg Chair," a "'fluorescent, glittery, nonsensical alien throne.'" Ring designs furniture, lighting, and décor that unlocks a youthful effervescence and lets the imagination roam free.
Image courtesy of Leah Ring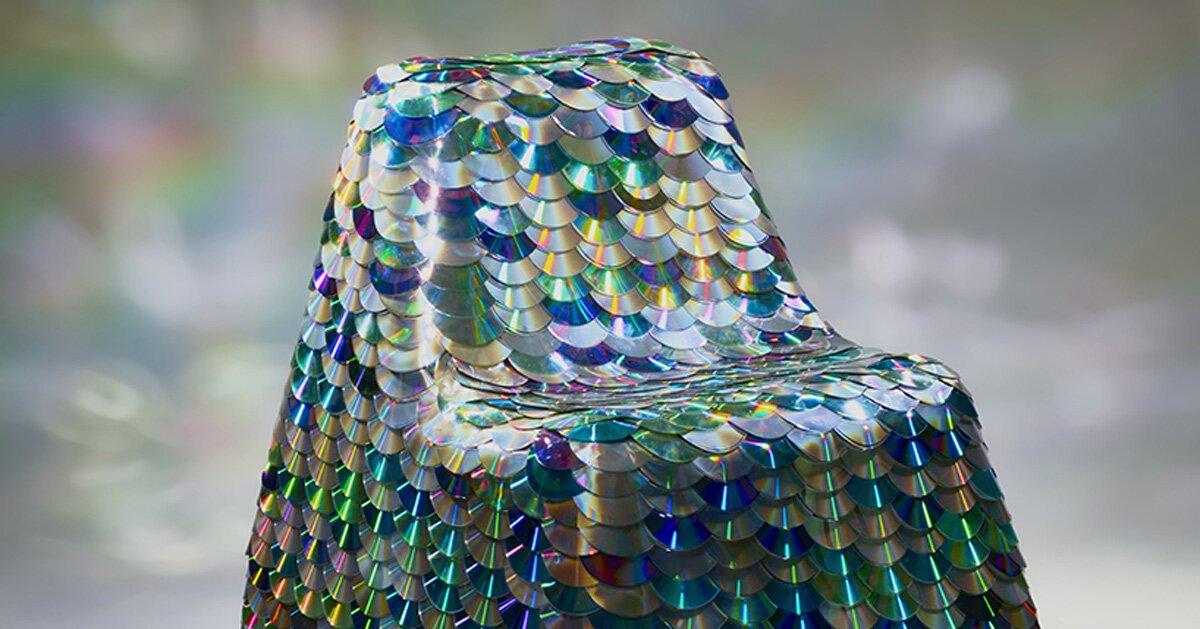 Swiss Designer Boris Dennler repurposed 887 CDs and DVDs into a shining statement chair, aptly titled "Compact Disc Chair." The discs are layered on top of one another in such a way that the pattern resembles the scales of a fish. The chrome discs glint and reflect technicolor, rainbow light: some give off a green sheen, while others are purple or blue. Dennler, whose work has historically involved recycling obsolete objects, experimented with different heating temperatures with which to shape the discs. After bending each disc, he used screws and assembly glue to fasten them to a rounded, wooden structure cut by a digital mill. The result is an iridescent piece that, with the right sunlight, looks like a giant disco-ball, throwing sparkling light all over.
Image by Noé Cotter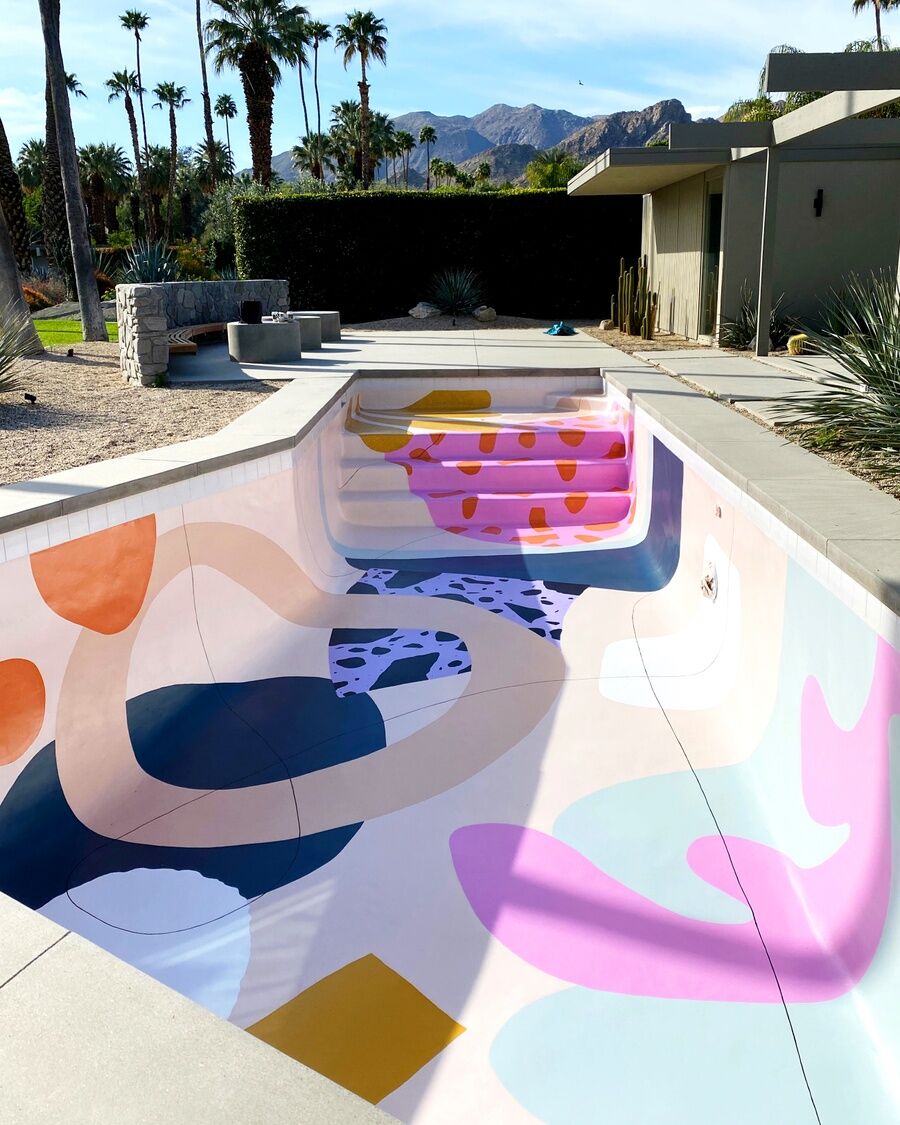 The work of designer Alex Proba always reflects her "signature visual language," a trademark style consisting of abstract shapes and color. Spanning from home furniture and décor to murals and installations, Proba's body of projects is as unique as her approach to design. Her prints line the walls of NYC Sweetgreen and Madewell locations, as well as the interiors of private pools in California. The organic shapes often include soft spheres, open rings, angular squares, and petal-like forms; the colors and patterns are unexpected—you'll see a blue triangle with black polka-dots intersecting with a solid-pink ring. Proba's kaleidoscopic images and objects can't help but ignite creativity, and now, she's bringing her gift of artistic expression to children in need. In collaboration with the Toni Garrn Foundation, Proba and her team held a series of workshops across Ghana with girls in local schools: the painted artworks were eventually turned into posters and rugs, and all the proceeds went back to the girls. Proba's work is inventive and thought-provoking, and she is determined to show children that "'art is a real thing and that anyone can create beauty.'"
Get into a maximalist mindset with some of our boldest colors. These shades catch the eye and bring excitement to any space:
291-1176 Ultraleather Red
533-2696 Brisa Skyway
624-2722 Reef Pro Saltwater
363-5258 Promessa Sun Shower
740-82593 Lino Carrot

Photo courtesy of StudioProba