January 04, 2023
Arcadia Earth Exhibit Spotlights the Ecosytem's Brilliant Colors
This month, we spotlight a remarkable art installation in New York City's Greenwich Village. Arcadia Earth combines virtual reality, augmented reality, and visual art to create an immersive experience of planet earth. Using animation and projection mapping, the exhibits guide visitors through earth's ecosystems, simultaneously providing educational materials on the dire need these environments are in. The electric, bold color of the installations evoke a magical quality; underwater and terrestrial kingdoms burst with saturated life.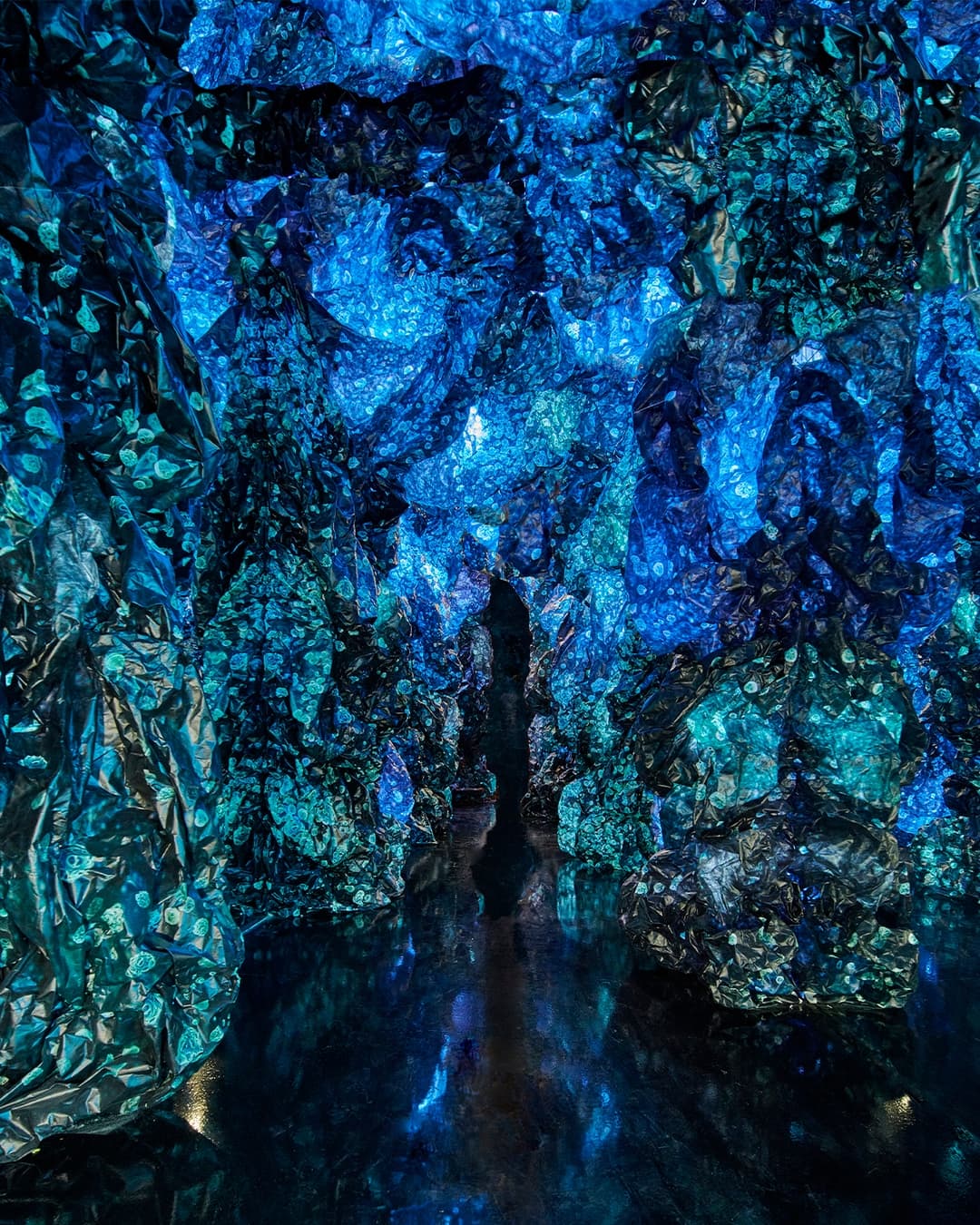 Artist Poramit Thantapalit, for example, takes us into the ocean with an exhibit featuring a ceiling of jellyfish. Iridescently orange, pink, yellow, and red, the sea creatures are composed of plastic waste to highlight the harm of microplastic pollution. The brilliant tendrils waft downwards silently: as visitors read upon their entrance to the room, jellyfish are the only marine life expected to survive in earth's oceans if we continue down our current path.

Nearby, waves of blue, purple and white churn in the tsunami room. The blending of these shades conjures an ominous tone as spectators experience the vast power of the sea. The rising swells are, again, made of plastic. At one end of the installation, we learn that the majority of the world's plastic ends up in oceans; annually, this means 4 to 12 million tons. The plaque points out an easy way to make a difference by replacing plastic cups and water bottles with reusable ones. A tap app on the wall nearby allows visitors to locate free drinking water stations all around the country.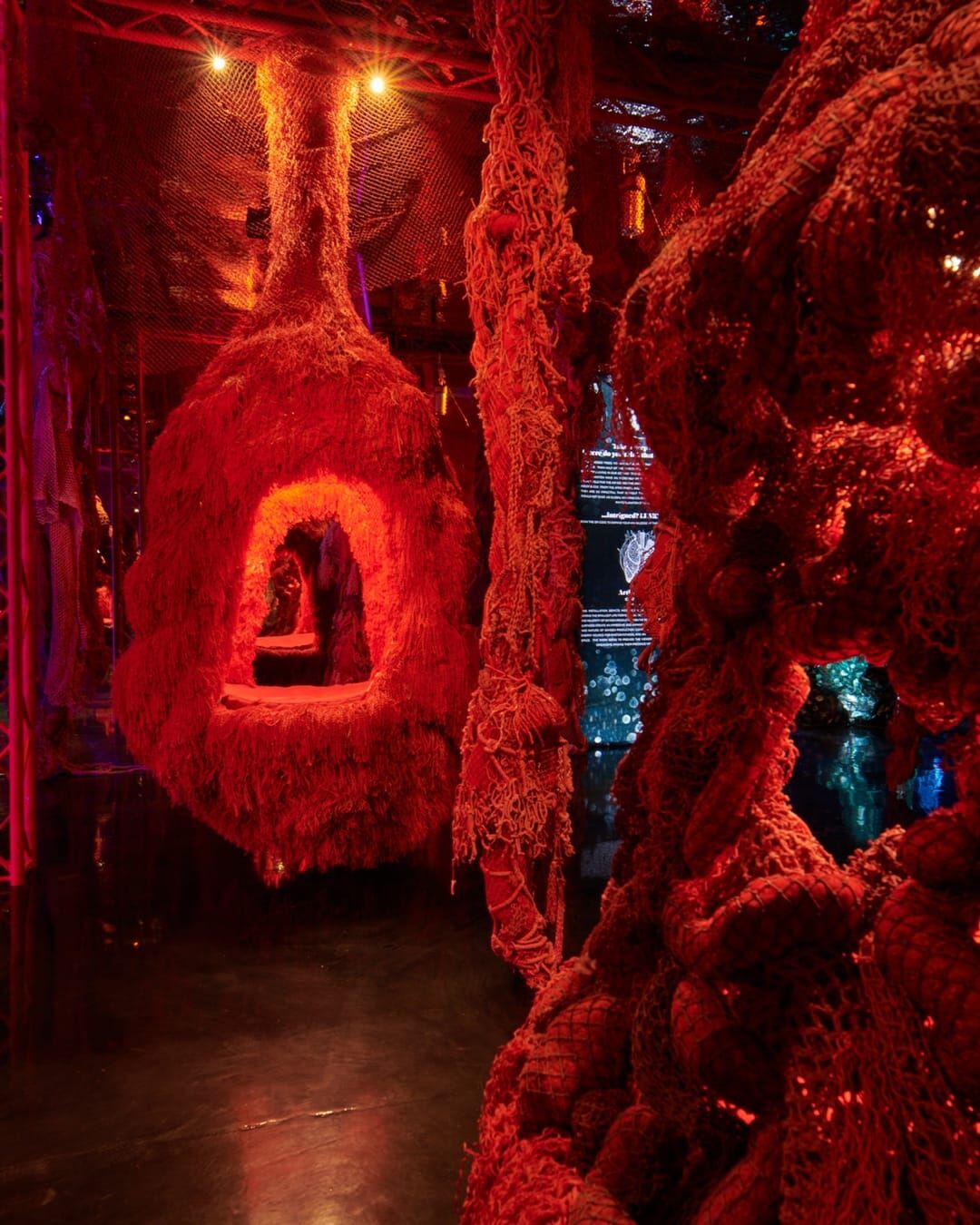 In yet another exhibit, luscious green moss covers the walls as earthy brown vines twist and fall to the floor. This is the wildlife room, the colors of the forest combining to transport visitors to a new world. Glass fixtures with animations of playful creatures hang from the ceiling. In one of them, a monkey leaps into view to peer down at us, and, just as quickly, it jumps back out of sight. A handy QR code provides links to shop forest-friendly products—deforestation is a contributing factor to the extinction of 100,000 species every year.
This immersive experience is as beautiful as it is educational. The creators' mission is to "'inform, inspire, and activate our community to positively impact our planet.'" Arcadia Earth is open afternoons on Monday through Friday (closed Tuesday) and all day on weekends.

Ultrafabrics is also dedicated to producing positive change for our planet. We've committed to incorporating at least 50% rapidly renewable or recycled resources into 100% of our portfolio by 2030. Check out some of our bold colors, not only vibrant to the eye, but gentle on the environment:

Lino Bosporous 740-25143
Lino Yarrow 740-82613
Reef Pro Lobster 624-1408
Ultraleather Pro Capri 554-2522
Ultraleather Parrot 291-4460