February 01, 2023
Seeing Red
With Valentine's Day rapidly approaching, this Edge blog prepares for the festivities with an exploration of red. The color's diverse array of cultural associations has one common theme: potency. Whether positive or negative, red's emotional symbolism always comes in extremes.

Red is frequently used to warn us of danger—its long wavelength makes it one of the most visible colors to the human eye, instantly grabbing attention in the form of stop signs, fire engines, and police sirens.

Red also represents excitement and vivacity, having physiological effects on the body like increased heart rate, elevated blood pressure, and enhanced metabolism.

Of course, red is also known to be the color of love and desire. In a famed study conducted in 2008, male participants were shown images of a woman wearing a red shirt or a blue shirt; although it was the same woman in all of the pictures, men consistently rated her as more desirable when she was wearing the red shirt, as opposed to the blue.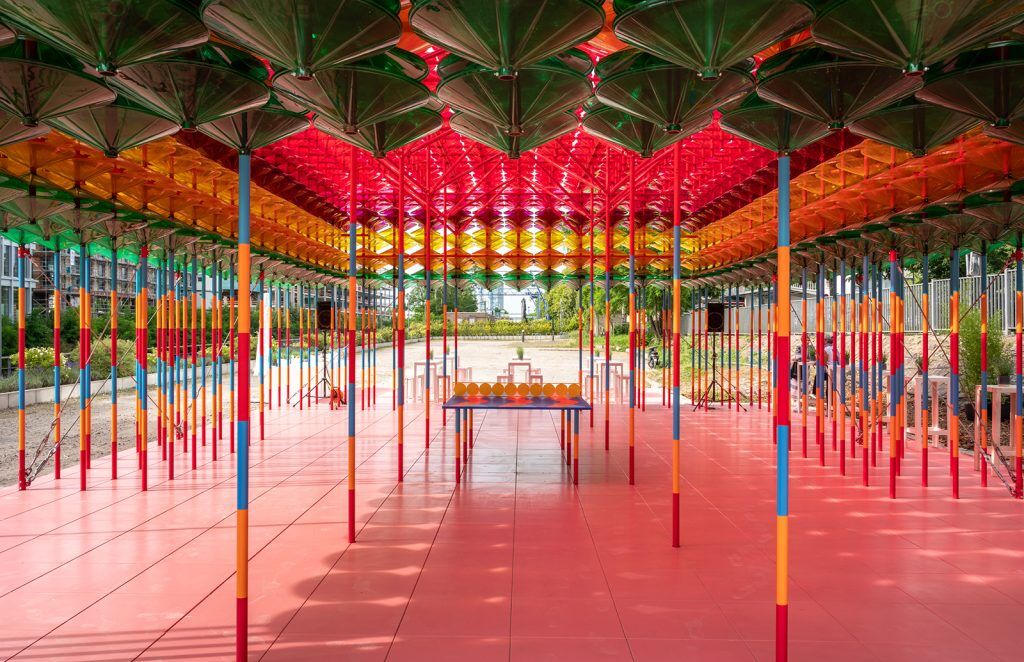 With links to aggression, excitement, danger, and romance, red is a unique color of passion. In whatever form it's used, it's sure to make an immediate impression. A few special projects have made red a prevalent hue in the current design landscape.

In his first large-scale installation piece, artist Yinka Ilori investigates the relationship between light and color. The open-air pavilion has been under construction since the height of the pandemic, commissioned by the popular European hotel Estrel Berlin. "Filtered Light" features recycled scaffolding poles dipped in red, blue, and yellow paint, which support a canopy of translucent, recycled PTFE discs. The luminous spheres glow red, maroon, yellow and green, creating a breathtaking sight every time visitors look upward. With the belief that "audiences often look up towards the ceiling or the sky…[as an] instinctual way to experience physical structures," Ilori built his canopy of vibrantly colored light to change viewers' perceptions of the outside world. Throughout the summer, the hotel hosted art, yoga, and meditation sessions within the installation.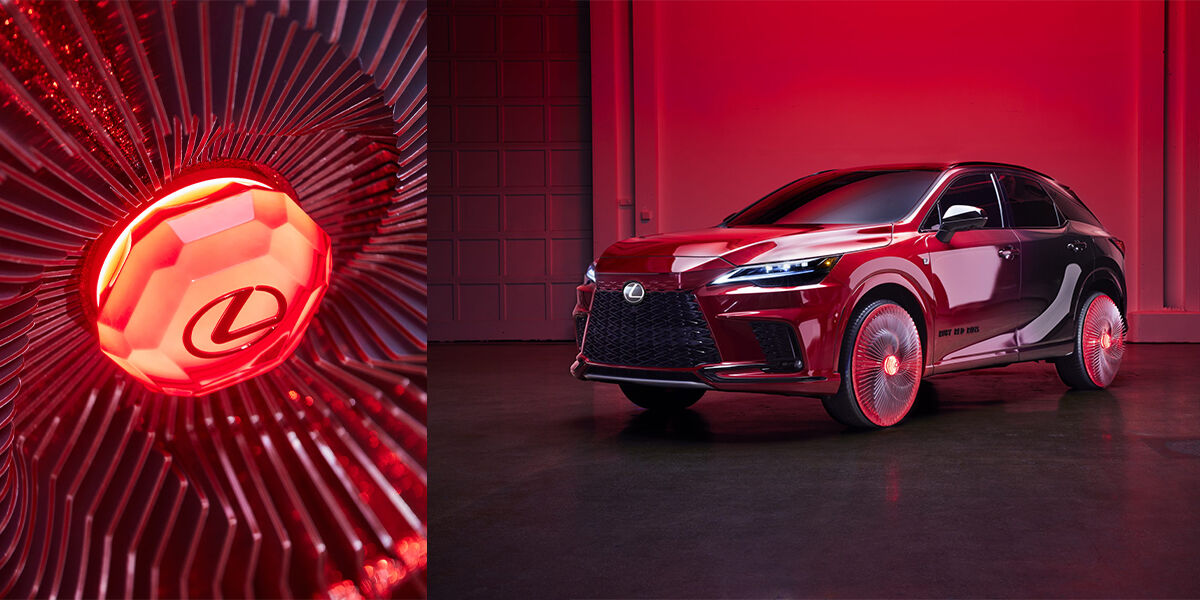 A very special model of the Lexus RX arrives in 2023, bold and vibrant in a solid red hue. The car is part of Lexus's "Unfollow" campaign, which reimagines what "The Wizard of Oz" might have been if Dorothy hadn't followed the yellow brick road and had taken the "road less-traveled" instead. A charming feature of the model is its wheel covers, inspired by Dorothy's ruby red slippers and created in collaboration with fashion designer Harris Reed. The "Ruby Red Rims" feature sparkling glitter and LED lights, and are finished off with a glowing, ruby red Lexus logo. In designing them, Reed "took inspiration from the literal interpretation of choosing your own path and pursuing a new journey down the red brick road, with a nod to the film's iconic ruby slippers and [his] own designs."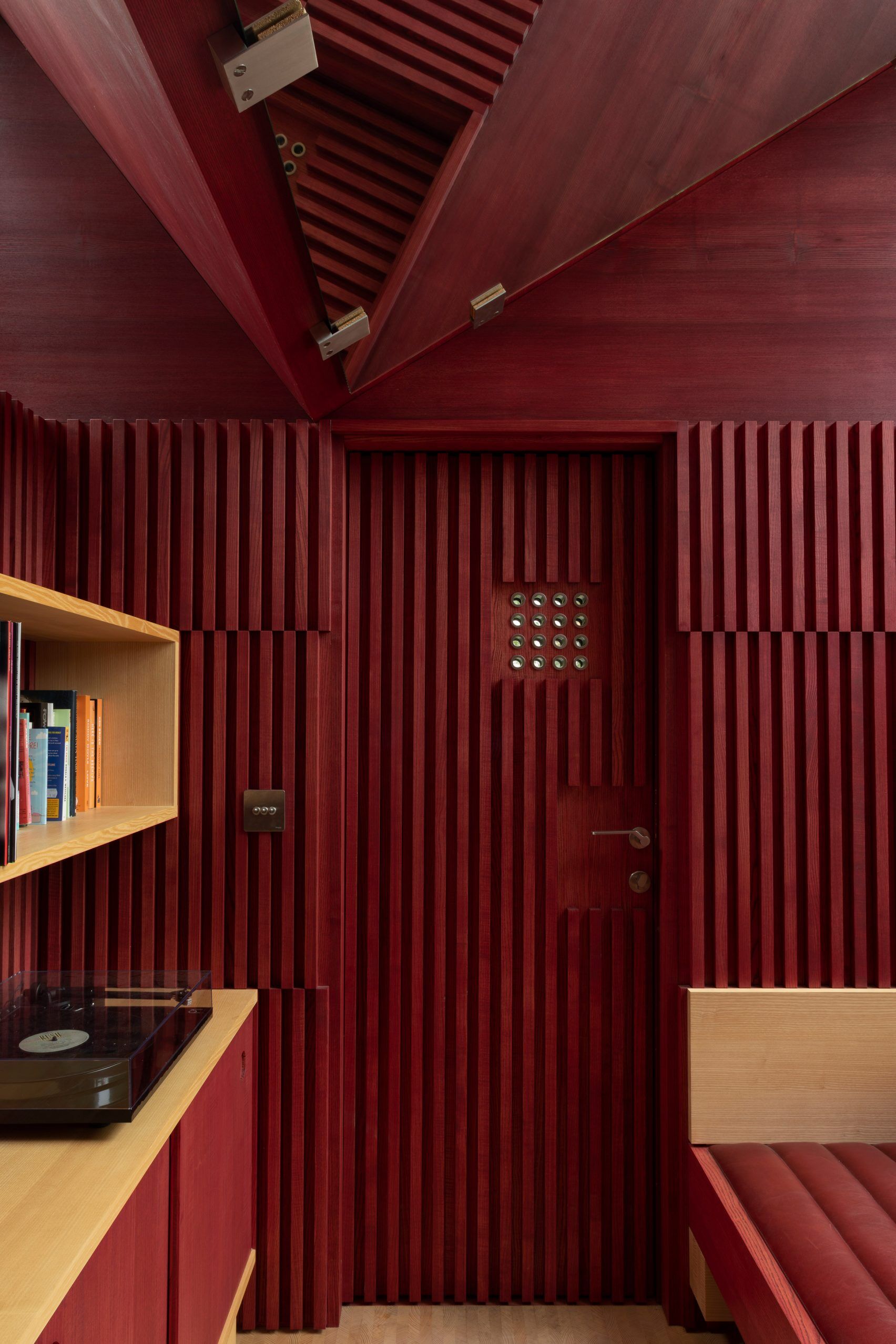 Irish studio Clancy Moore Architects has constructed an innovative, geometrically unexpected structure called "The Writing Room." It stands in the garden of a Dublin home, designed to be a sanctuary for authors looking to work in peace. The exterior is made from recycled aluminum, while, inside, red-stained beech wood creates an unmistakably cozy atmosphere.
The designers chose red timber because it "worked well off the greenery of the garden and made a warm interior in such a small space." The wood is applied in a purposeful pattern of vertical strips and horizontal bands, "to make a detailed, textural interior which didn't become oppressive in prolonged periods of working." Complete with a desk, daybed, and overhead mirrors to enhance size perception, the structure is the perfect haven of focus for writers of any kind.
Celebrate Valentine's Day by perusing our selection of red hues. From coral to burgundy, we have every shade of red the heart desires!
Montage Vivid Punch

744-14453



Brisa Rose Red

533-1344



Ultraleather Pro Rhubarb

554-1329



Ultraleather Poppy

291-1347



Lino Plum Wine

740-13943