March 15, 2023
Step Into Spring With the Color Yellow
This deep into winter, the day-to-day color palette is dominated by grays and whites. With such a monochrome feel outside, we thought we'd center this Edge edition on various tones of yellow, from lemon to canary to gold. Yellow is a bright and warming hue, with energizing physiological properties. It has, for example, been known to induce faster rates of metabolism. Out of all shades on the color spectrum, yellow is also known to be the most visible, instantly grabbing attention and instilling feelings of happiness. Both are key factors behind advertisers' well-documented favoritism of the color. We now take you around the world, shining a spotlight on three exciting developments in the world of design.

In a collaboration between Brazilian-based Furf Design Studio and designer Cesar Pieri, an inventive and boldly colorful sailboat has come to life. Entitled "Second Sun," the vessel features a translucent hull and a bright yellow sail, which is circular in shape. Against the pale blue of the sky, it truly resembles a vibrant, radiating sun. Not only is the watercraft visually breathtaking, it's also sustainable. The hull is made from algae-based biopolymer, while the sail is constructed from plastic waste that had been rescued from the sea. Altogether, this unique sailboat, both in design and aesthetic, fosters an unequivocal connection to nature.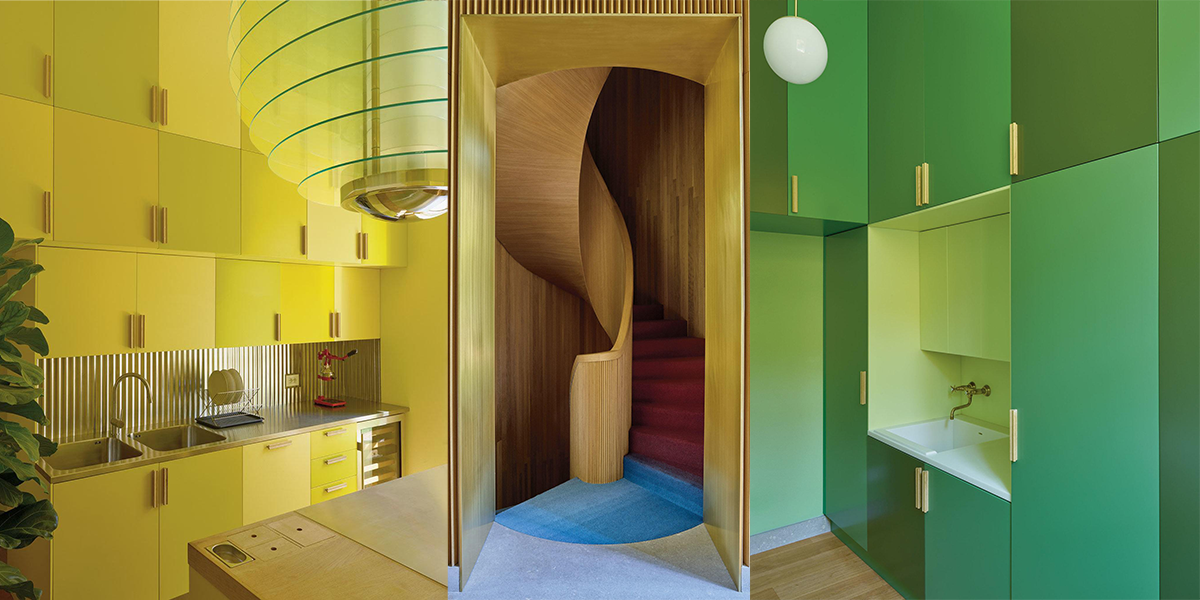 The director of "Call Me by Your Name" has always desired to try his hand at interior design, and a spectacular home on Lake Como became his first major opportunity. "La Filanda" (the Mill) is a 9,600 square-foot structure that used to be a silk-weaving factory; using unexpected shapes, patterns, and color, Luca Guadagnino transformed it into an imaginative haven of "domestic pleasure." Known for engineering elaborate movie sets, Guadagnino began his process by putting together a "storyboard" of the homeowner's collection of 20th century furniture. Afterall, the film director refers to himself as a storyteller above all else, "'that's my first job.'" Guadagnino had also given the homeowners a detailed questionnaire, and one of the first questions asked about color preferences. With all of these tools in hand, room after room of unpredictable design sprang into existence: blues, reds, yellows, and greens envelope spaces in waves of saturated color. The kitchen is covered in different shades of yellow, from the cabinets to the drawers to the walls. Pastels and citrus hues combine to produce an invigorating ambiance of cheer.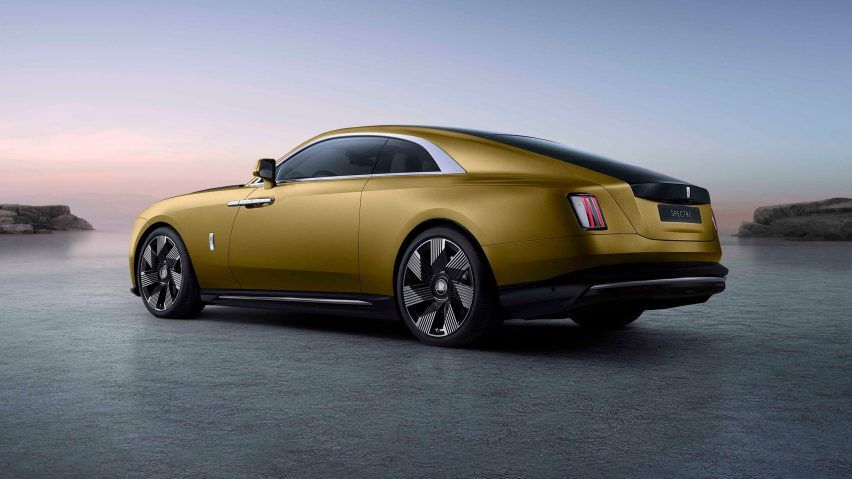 Rolls-Royce has revealed the Spectre super-coupe, its first completely electric vehicle. The car certainly makes a grand entrance, shining in a warm, metallic gold. Its interior resembles the night sky, complete with 5,876 LED lights which line the ceiling and doors. Complimenting the car's golden paint, its leather seats are also gold, white and red. In design, the model is inspired by the make of a yacht, complete with the same tapering line that slopes from the roof to its tail. The Spectre is the automobile maker's most aerodynamic car to date, and CEO Torsten Müller-Ötvös calls it "'the most perfect product that Rolls-Royce has ever produced.'"

Uplift your color palette by checking out our selection of energizing yellows. They're sure to bring some much-needed warmth as we make our way through winter!