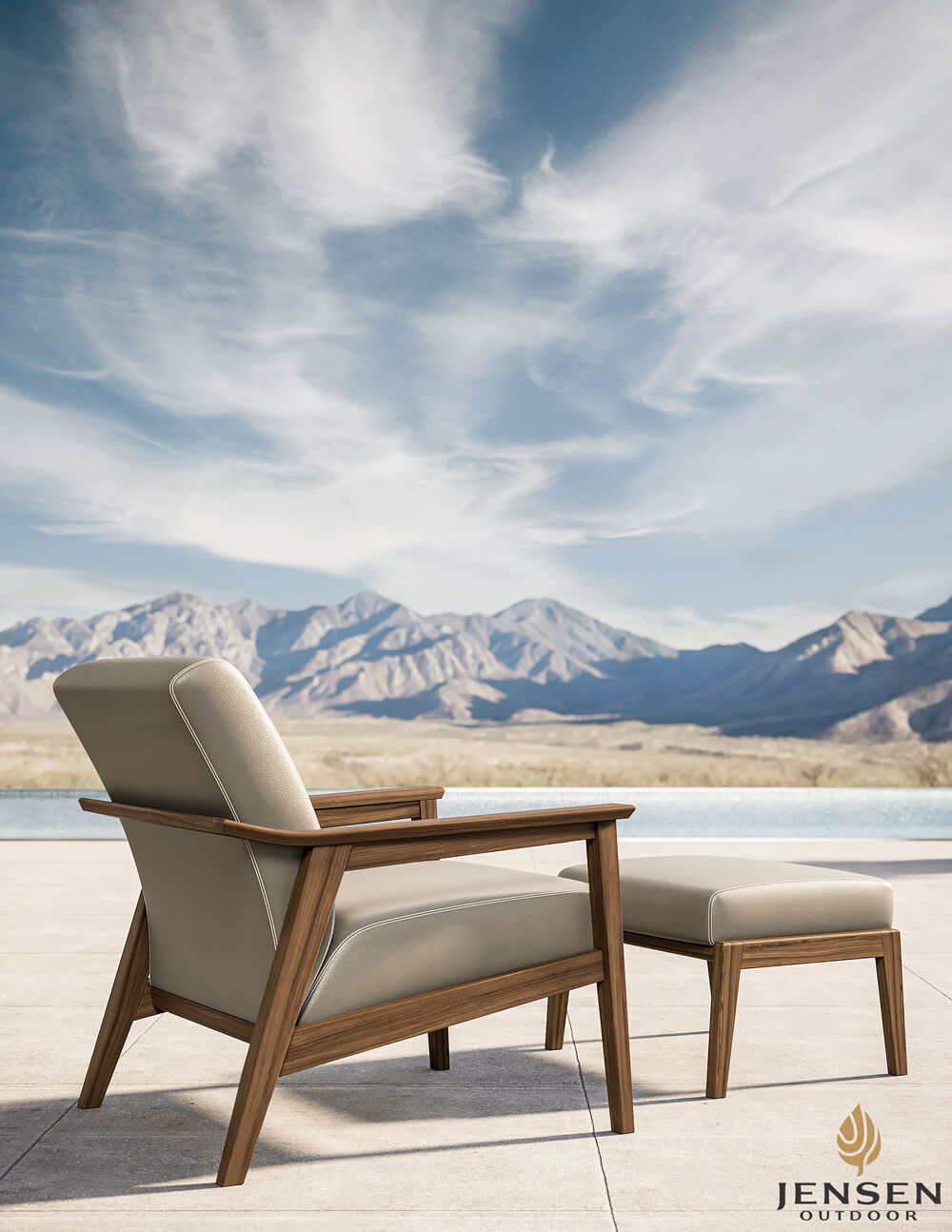 Jensen Outdoor Furniture

Jensen Outdoor is a leading manufacturer of luxury outdoor furniture in the North American market, producing a broad array of heirloom-quality outdoor furniture that connect people to nature and each other. Ultrafabrics is pleased to announce a partnership with Jensen Outdoor, sharing values of comfort, beauty, longevity, and sustainability.
Boasting 100% FSC-certified Ipe timber responsibly harvested from the tropical forests of Bolivia, Jensen Outdoor looks forward to bringing more innovation and inspiration to casual furniture and introducing more audiences to the integration of human-and-nature with the best outdoor living options.
Recently, Jensen was recognized with both the Lillian B. Winchester "Best of Show" Award and the "Lilly" Award from the International Casual Furniture Association (ICFA). For design excellence, the Tempo All-Weather Lounge Chair stood out from the crowd and received the win it the Lounge Seating with Cushion category.
The Tempo chair proudly combines a contemporary Italian furniture aesthetic with Ultrafabrics' performance fabric, offering an outdoor cushion material that defends against sunlight, moisture, and other elements, and provides optimal protection and durability. The water-shedding performance of this design combination allows the collection to remain outside without having to bring the cushions indoors. By selecting the Coast and Summit lines from Ultrafabrics, Jensen outdoor was able to achieve this milestone for outdoor furniture.