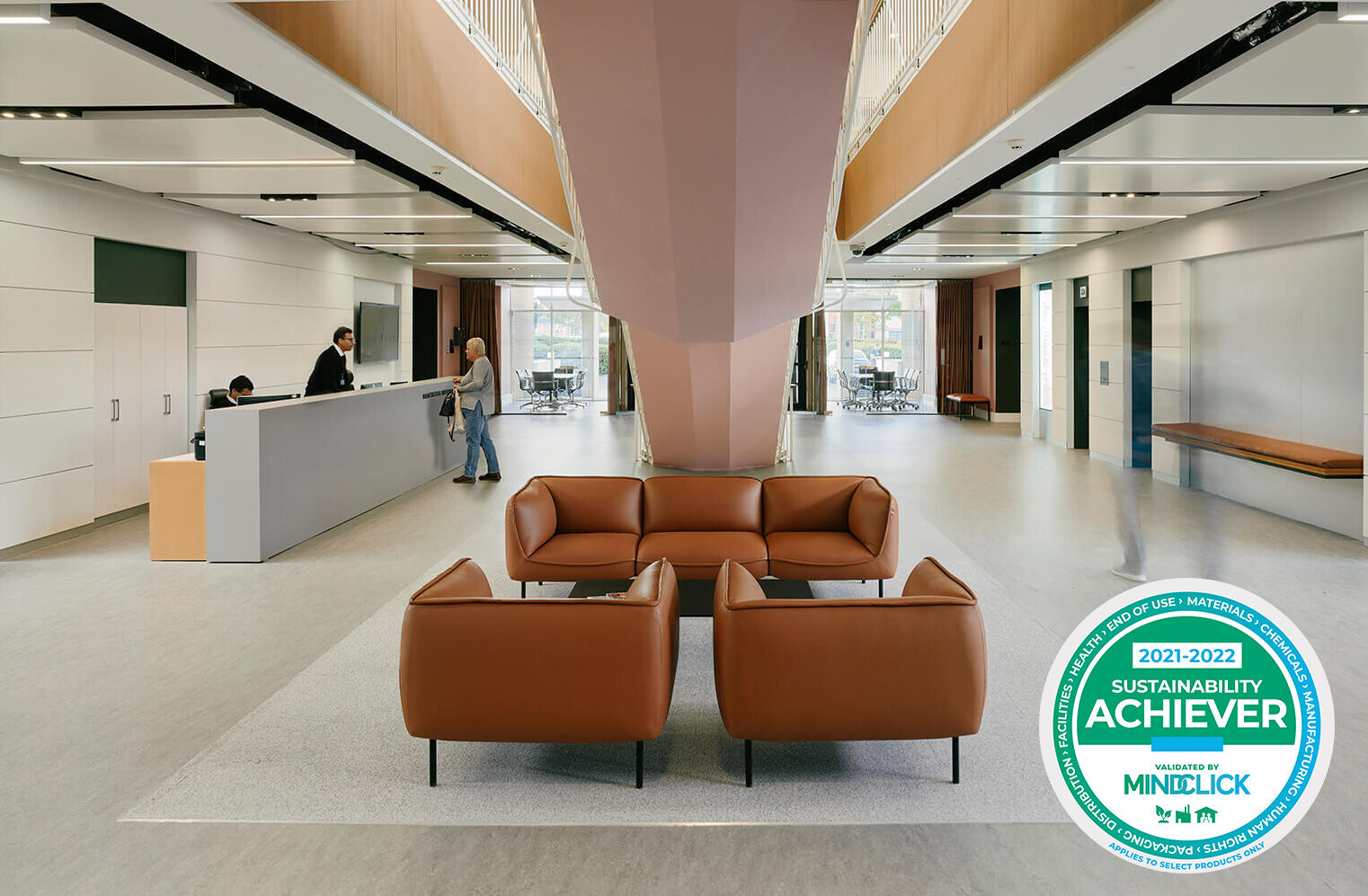 Designing for Health
Ultrafabrics is thrilled to announce that our complete library is included in Design for Health™ by MindClick at the Achiever Level!
Design for Health™ is a digital studio for healthy interiors and the trusted source for healthy A&D product specification. The MindClick Sustainability Assessment Program (MSAP) measures all aspects of ESG strategy from materials, chemicals, packaging, health, and end of use to determine a ranking of Starter, Achiever, or Leader, making it easy to compare products and buy better.
Our Achiever rating not only shows the progress and leadership we have in many areas like raw materials, manufacturing and distribution, but it also highlights areas for advancement. We are
committed to our journey
and our goal to reach complete Leader status in the near future.