Spaces of Today and Tomorrow

All renderings beautifully designed by stylist Olly Mason and brought to life by rendering artists JFormento.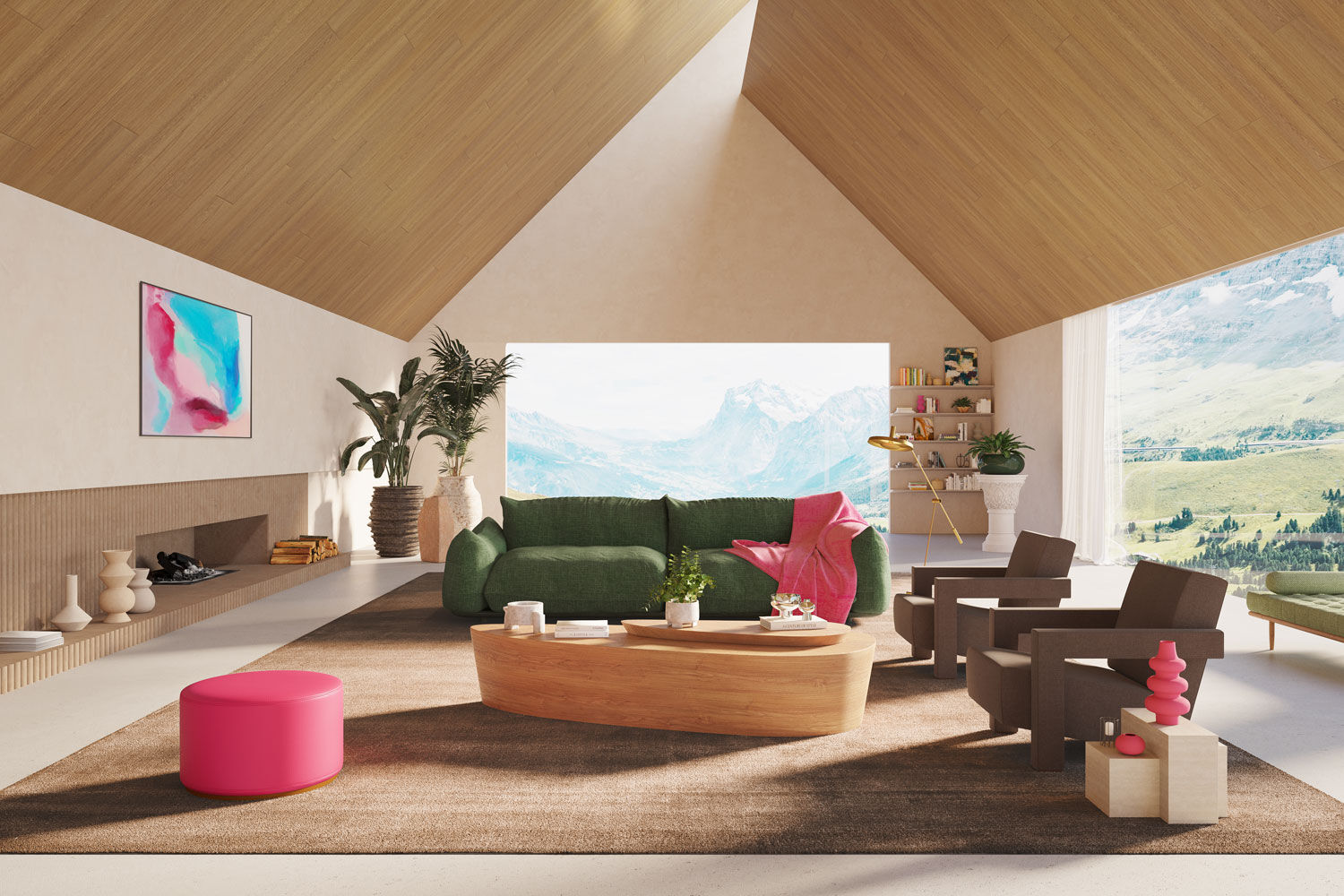 Interior
Modern, fresh and livable, this residential interior has everything: comfort, style, warmth and color. The oak-colored ceiling dramatically frames the huge windows that look onto mountain views, and the brown neutrals bring a sense of earthiness – from the woven rug to the Promessa in Horsehair fabric on the chairs. The green sofa is a nod to the surrounding nature while Vivid Punch brings just the right amount of liveliness to the space without seeming out of place.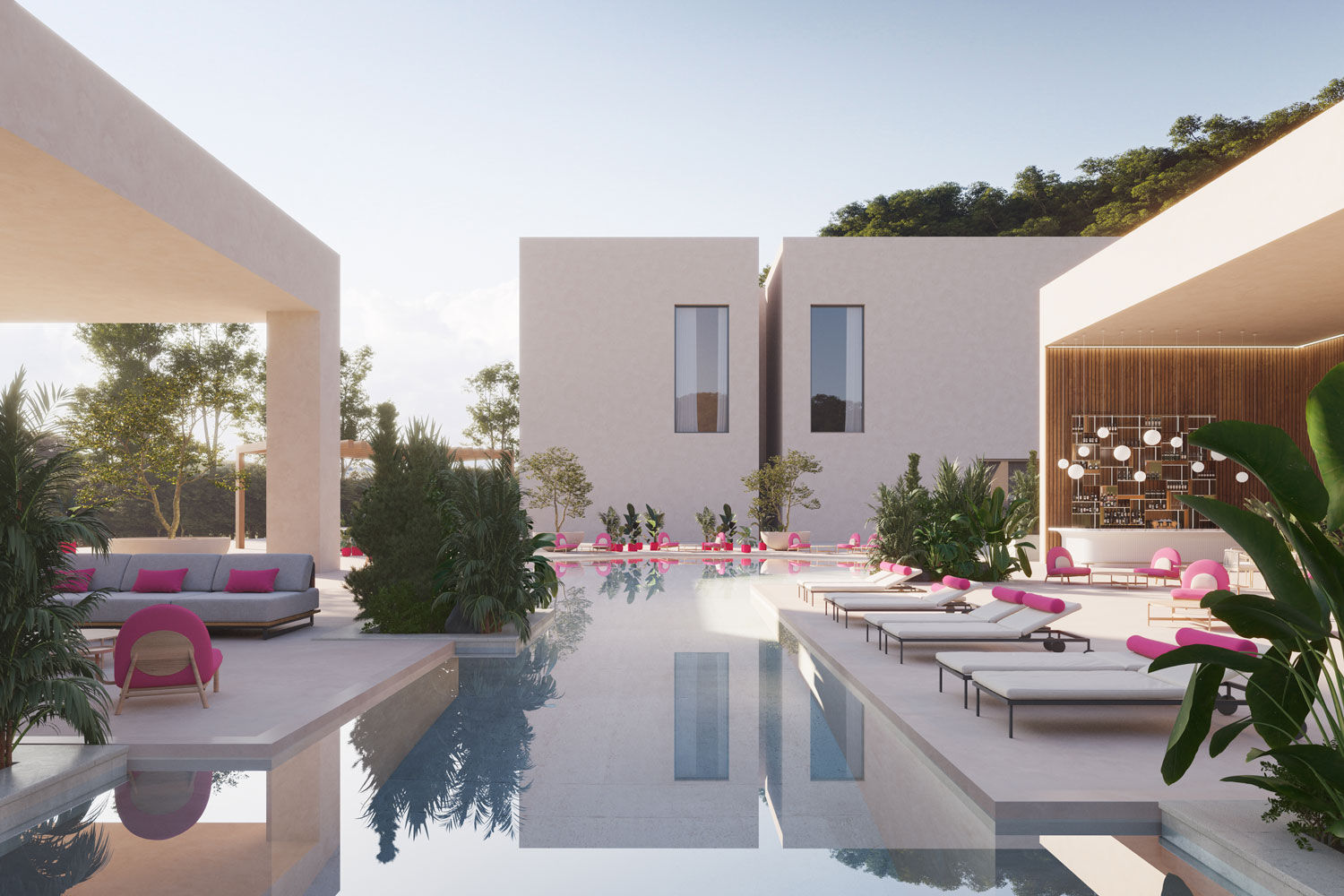 Outdoor
Any outdoor space, whether residential or hospitality, deserves a bit of color. Here, we imagine an elegant outdoor space in a modern hotel in tropical climes. The pool is the center of the outdoor area, with the seating and lounge chairs covered in Coast outdoor fabric but brought to life with splashes of color.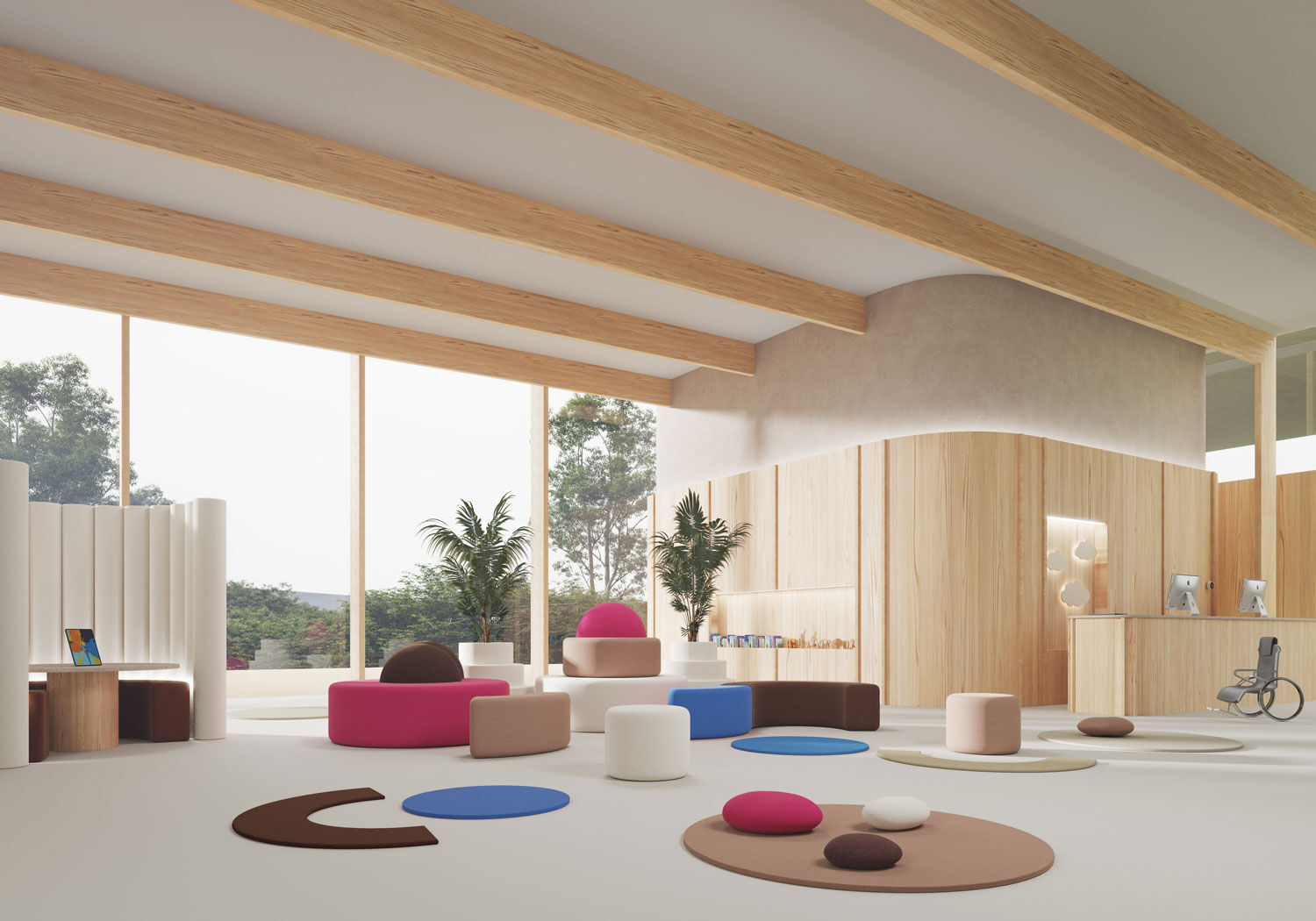 Healthcare
All the colors of the Awakening palette are used in this clean, modern waiting room of a healthcare facility against a backdrop of natural light and light wood. Research is showing the health-boosting benefits of building in wood and what better place to incorporate this than a hospital or clinic? Architects and designers are also no longer sticking to one color – pistachio green in so many cases – for the interiors of these spaces. In this space, modular seating is covered in several hues of the Awakening Palette: calming blue, pops of Viva Magenta, with touches of the more neutral taupes and brown thrown in for good measure. The discreet booth has a wall covered in white fabric and acts as a sound barrier for more private moments and discussions.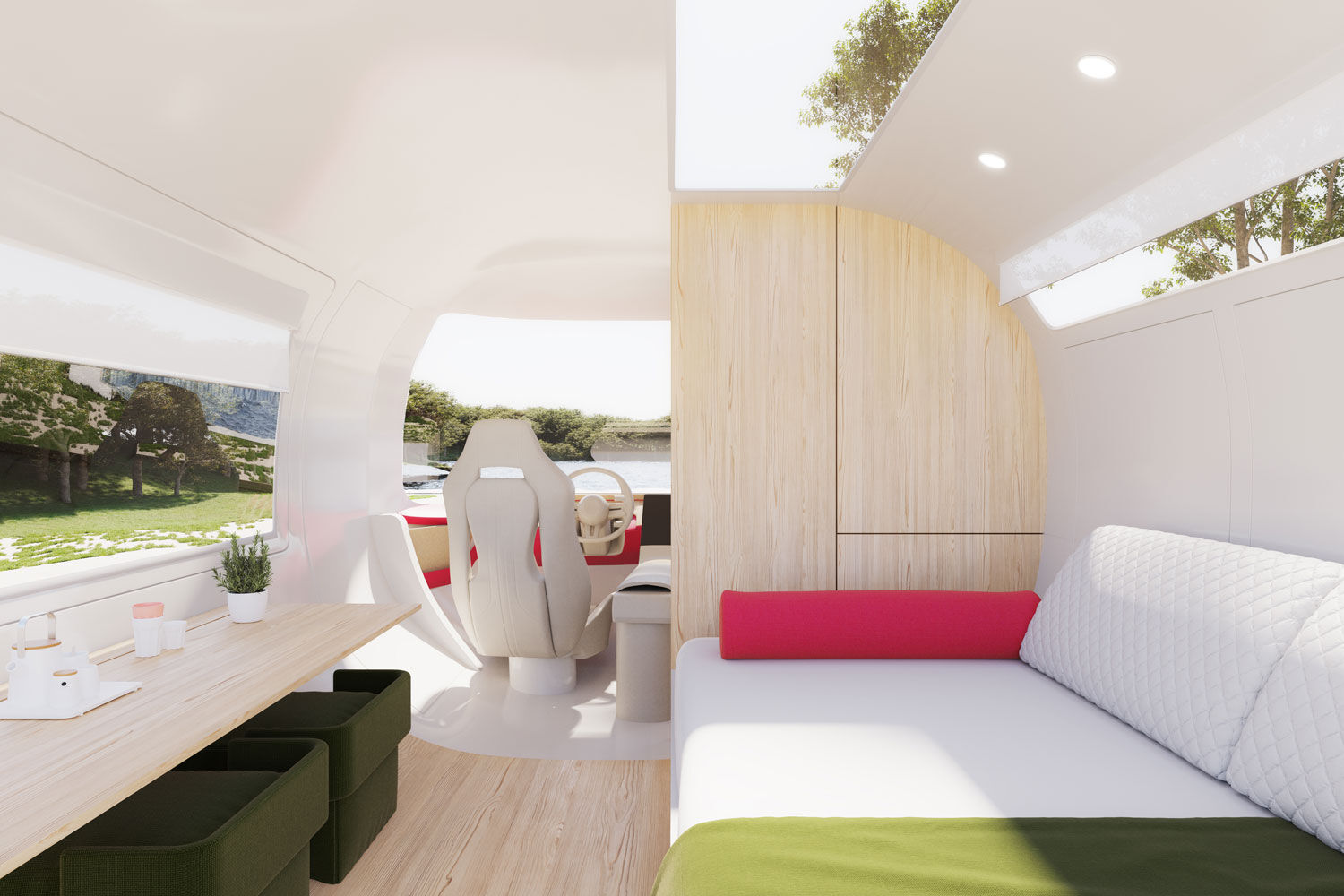 RV
The recreational vehicle market is given a real treat with this imagining of the future of travel. An unexpected light filled, glass-topped vehicle that is spacious, chic and fun, and truly brings the wonderful outdoors in. Camping and living in a moving house have never been more appealing. The light wood elements complement the cozy sofa bed, with Ultraleather Sonora covering the seating by the table and reflecting the color of the trees and grass outside. Vivid Punch is used in small but powerful doses to liven up the neutral shades, and make this a wonderfully future-forward way to travel.