September 20, 2022
10 Unique Innovations in Sustainable Design
Today, environmental sustainability is of top priority, and awareness is gaining traction. Objectives centered on sustainability are becoming common focal points for many organizations. At the heart of the fight for environmental health, no doubt, is industrial production. The textile industry uses upwards of one million gallons of water a day. It also utilizes more than 10,000 tons of dye a year, with an estimated 90% coming from the global fabric industry. As of 2020, the construction industry accounted for 35% of global carbon emissions and between 45% and 65% of waste deposited in landfills.

It isn't hard to see—sustainability starts with the design process. The materials we use, as well as the way in which we source them, is pivotal for the health of our planet. Fortunately, focus is turning to meet the challenge. Ultrafabrics' Volar Bio, for example, represents one of industries first biobased, high-performance fabric, with a 29% Bio Preferred Program Label. Going beyond that, we've committed to incorporating at least 50% rapidly renewable or recycled resources into 100% of our portfolio by 2030, and are already almost halfway to achieving this goal.

Luckily, the rest of the design world seems to share our sentiment. Here are ten unique innovations that prove sustainable design isn't only achievable, but fun!

Photo courtesy of © Ariane Prin, Luxiders

Mycelium
Mycelium is nothing new. However, London-based Blast Studio has engineered an architectural column made out of mycelium, which is the root system of fungi. The columns, built using 3-D printing and resemble tree trunks, are not only are they load-bearing structures, but they also grow mushrooms along their surfaces to be plucked and eaten. Because of mycelium's flexibility in compression and flexion, the designer recommends the material as a sustainable replacement for concrete in small structures. She has said that her studio's "'vision is to start a new type of architecture that could self-repair and be harvested to feed people.'"

Photo courtesy of Dezeen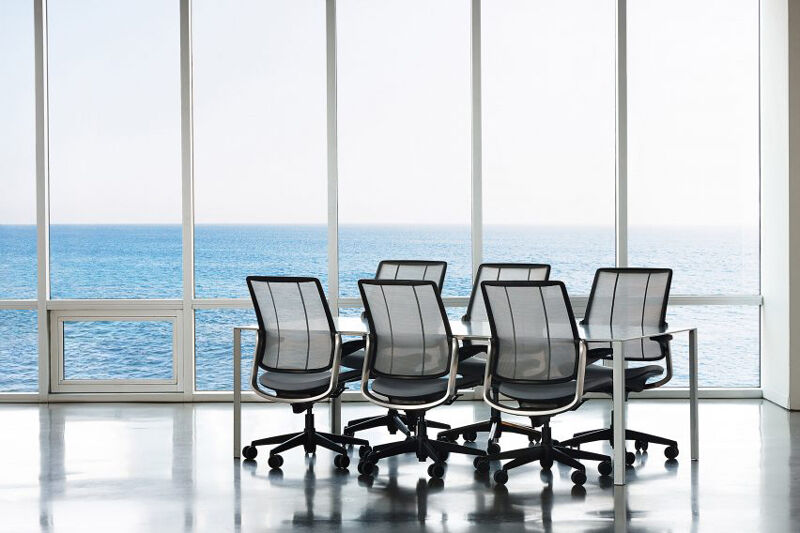 Fishnet
Late American industrial designer, Niels Diffrient, revamped one of his chair models for Humanscale, aptly titled the Smart Ocean chair. Each one is constructed from one kilogram of recycled fishnets, saved from the ocean and transformed into pellets. Discarded plastic represents one of the greatest dangers to our oceans today, and fishnets stand as an especially high risk. These nets can float for years and drift onto coral reefs, destroying the delicate ecosystems they house. Humanscale has thus far repurposed around 4,536 kg of fishnets into their Smart Ocean chairs.

Photo courtesy of Dezeen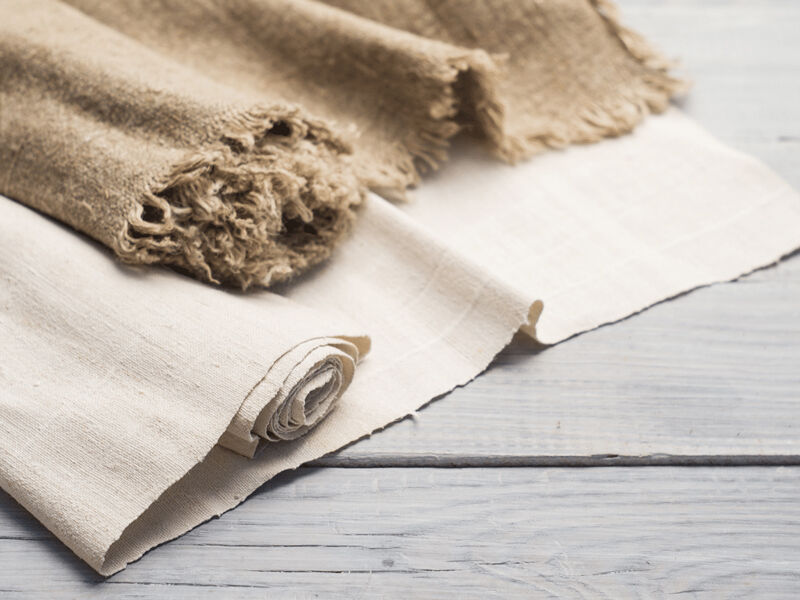 Hemp
Hemp is a natural plant fiber harvested from the base of the Cannabis Sativa plant. But don't worry, after processing it retains a THC potency level below 0.3%! In addition to its biodegradability, hemp is carbon positive: one ton of harvested hemp fiber can absorb about 1.62 tons of carbon dioxide. Hemp production also requires drastically less water usage than comparable fabrics. For of all of these reasons, hemp fabric has become a popular go-to across industries; design studio LAYER has even created an acoustic sound system made with hexagonal tiles of hemp, innovative and adept in sound absorption.

Photo courtesy of Going Zero Waste

Construction Waste
A revolutionary kind of building brick, the K-Briq, looks, weighs, and functions almost identically to a typical clay brick, but is made of 90% construction waste. In addition to repurposing byproducts of the construction industry, the K-Briq is manufactured using a tenth of typical carbon emissions. Invented by engineering professor Gabriela Medero at Edinburgh's Heriot-Watt University, the K-Briq is already in commercial production and comes in a range of colors. Local sourcing also eases the burden of importation—currently, up to 85% of bricks in Scotland are imported from England and Europe.

Photo courtesy of Dezeen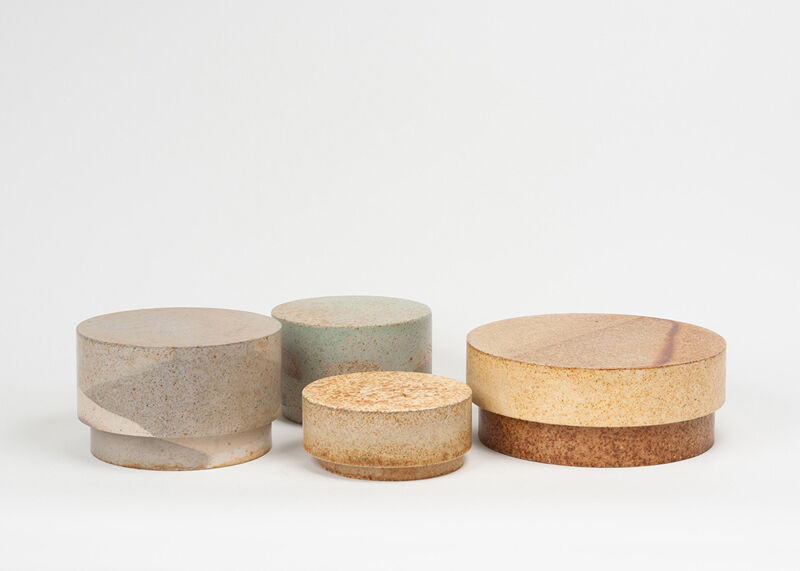 Jesmonite
Invented in 1984, Jesmonite is a type of eco-resin made from acrylic-modified gypsum. The material is water-based, making it a healthy alternative to traditional, oil-based polyester resins of higher toxicity levels. Gypsum is also one of the most commonly found minerals on our planet, reducing danger of depletion. Due to its lightweight feel and versatile functionality, Jesmonite was initially used primarily by builders and architects. Now, it has become a favorite of sculptors, like London-based Ariane Prin. Her collection of pots, vases, and trays is not only exquisitely crafted, but sustainably conscious.
Photo courtesy of © Ariane Prin, Luxiders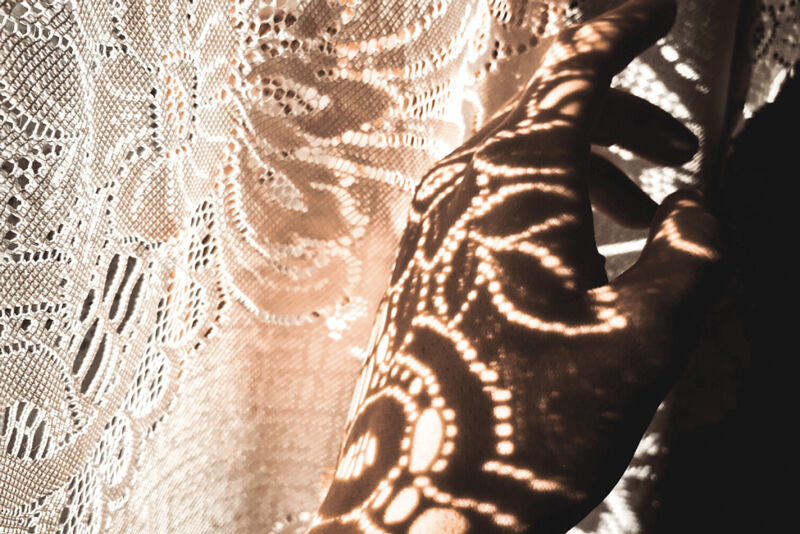 Sustainable Lace
Traditionally, adornments like sequins, sparkle, and lace have presented challenges when it comes to sustainable production. This is why Italian textile firm Iluna Group's new innovation is so revolutionary. Established in 1984, the company specializes in the production of stretch lace for the lingerie industry, constantly striving to push eco-responsibility forward. Their newest material is a GRS-certified yarn made with 50% pre-consumer waste materials. It also boasts a brilliant sheen, symbolizing a revolutionary advancement among the matte-finishes more typical of the industry. Now, lace is more than elegance and refinement: it's sustainable too!

Photo courtesy of Iluna Group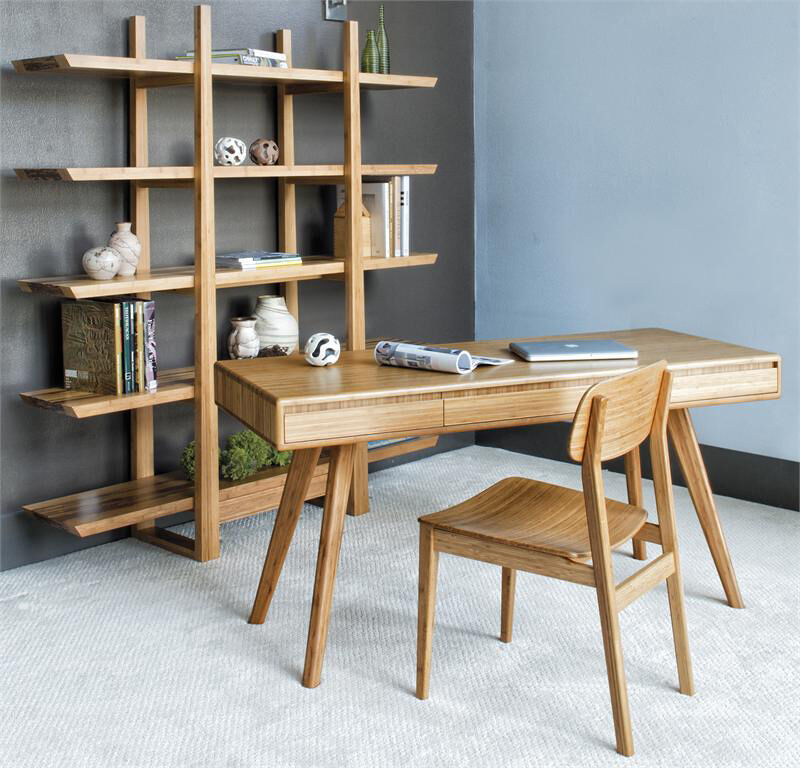 Bamboo
Since 2004, Greenington has crafted high-quality furniture with earth's most rapidly renewable resource: bamboo. In addition to being one of our planet's fastest growing plants, bamboo is unparalleled in sequestering carbon; it releases 35% more oxygen into the air than comparable tree-types. By carefully selecting each bamboo culm to be used for production, Greenington ensures the enduring health of their bamboo forest's ecosystem and leaves its root system in-tact. Once harvested, 100% of the bamboo culm is utilized, including the sawdust which is used to generate steam for dry-kiln rooms and press machines. Greenington offers a wide selection of residential bamboo furniture, ranging from lounge chairs to desks to bookshelves.

Photo courtesy of Greenington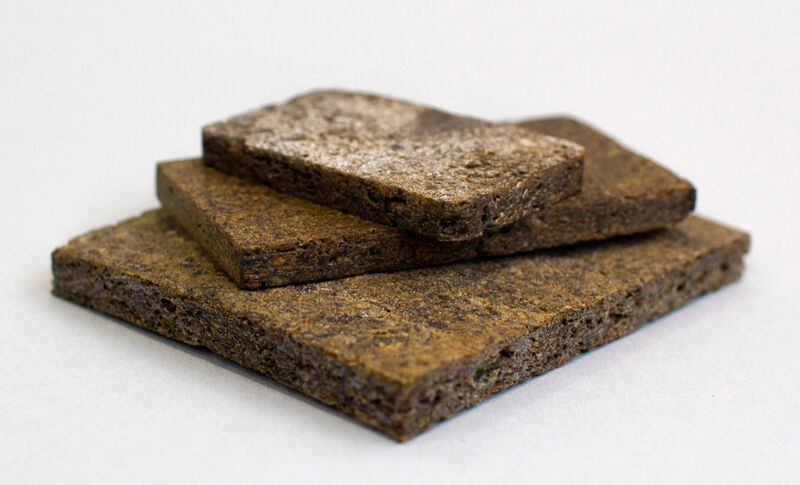 Food Waste
Two London-based designers have invented a new alternative to single-use MDF board: waste-potato peelings from industrial food processing. After collecting the peelings, Rowan Minkley and Robert Nicoll put them through multiple refinement processes, the result being a type of binding agent. This substance is then applied to other organic materials, like recycled wood, bamboo, and beer hops, to create the final product. Unlike MDF, "Chip[S] Board" is biodegradable and doesn't contain formaldehyde or other toxic resins.

Photo courtesy of Dezeen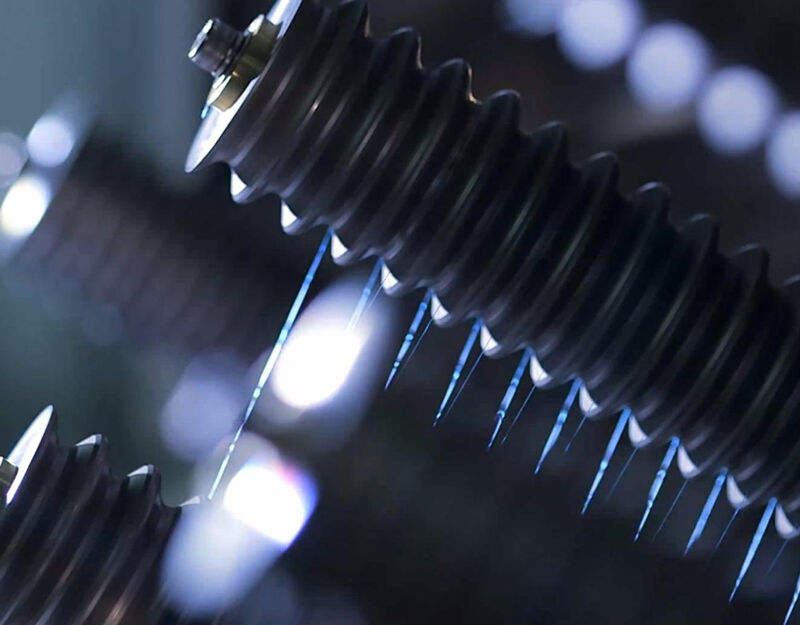 Synthetic Spider Silk (Qmonos)
Japanese biotechnology startup Spiber spent years researching and developing synthetic spider silk, a material remarkable in its strength and versatility. Boiled down, Spiber was able to identify the gene responsible for fibroin-protein production in spiders. Then, they combined genetically engineered bacteria with recombinant DNA to produce a fine powder that is subsequently spun. The material is biodegradable, lightweight, and flexible; it also eliminates the potential for unethical use of spiders. Spiber's intended applications run the gamut, from surgical equipment to sportswear to auto-parts.

Photo courtesy of Spiber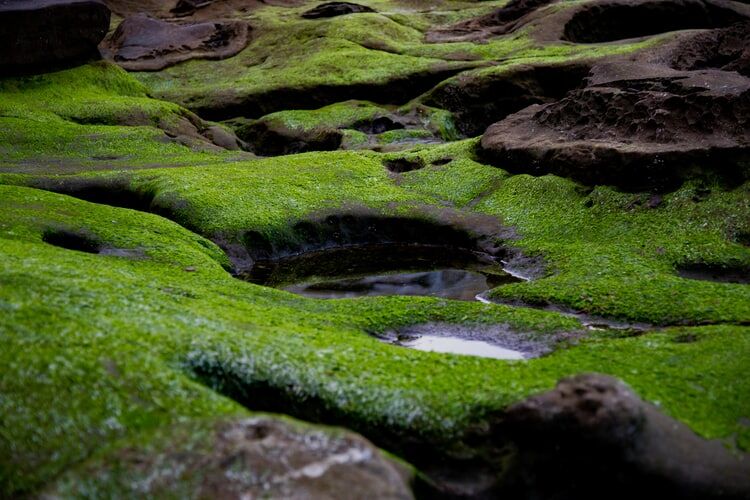 Algae
The new material that's currently the subject of several competing research trials is algae fabric. 3D printing combines bacterial cellulose (a fortifying organic compound) with algae, creating a fully compostable and biodegradable material. The algae of the fabric can still photosynthesize: the product absorbs carbon from the air and, in turn, releases oxygen back into the world. Yet another benefit comes from algae's tendency to grow in water rather than on land, reducing threat of deforestation. Algae grows quickly, providing hope for successful large-scale production. Though the material is still in early development, many apparel companies view it as the new frontier in sustainable production.
Photo courtesy of Earthbuddies