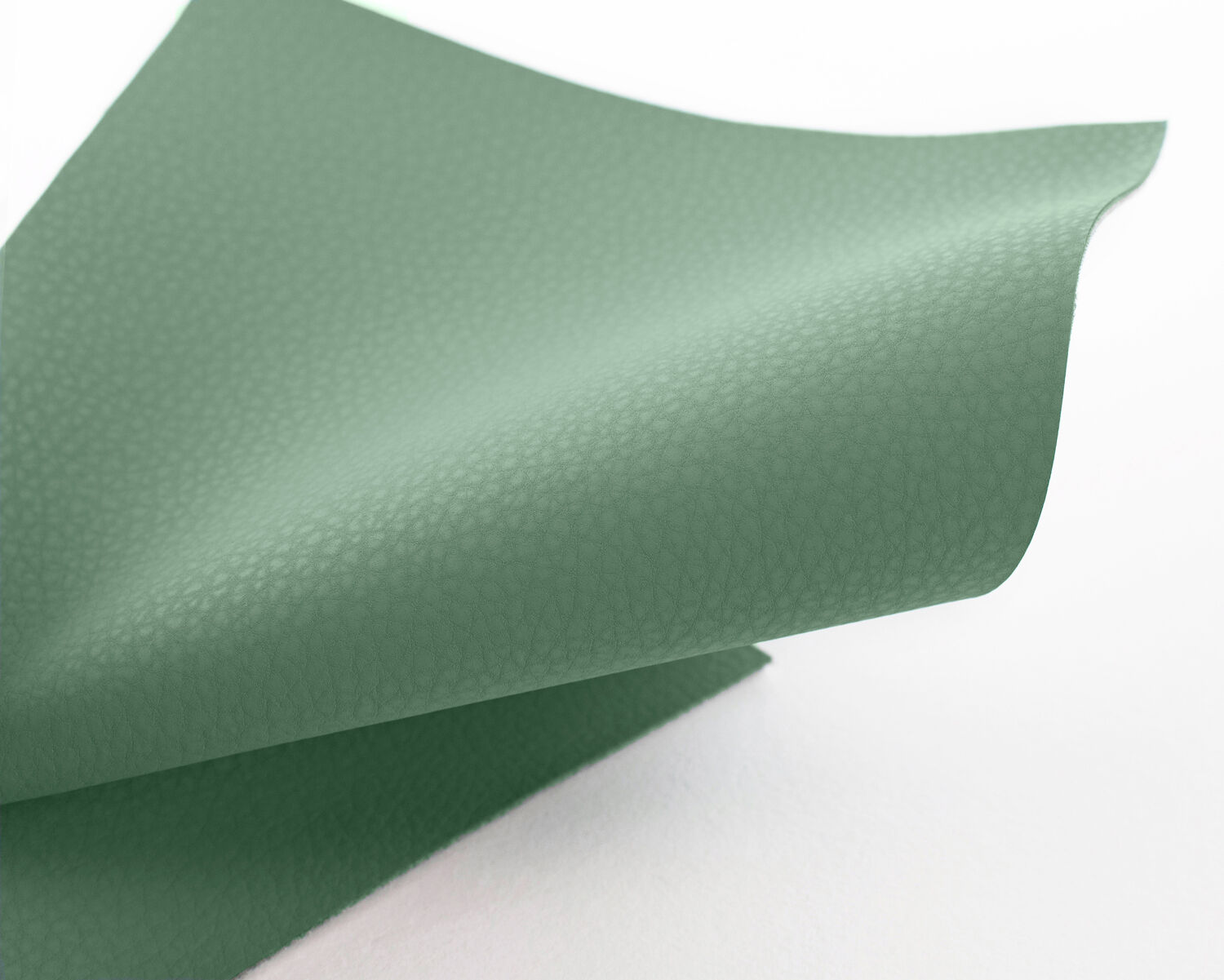 Our Product
Through continuous innovation, we focus on creating materials suited for our future. We challenge ourselves to increase conservation of resources as we work towards more circular processes and design. This includes the development of next generation materials that limit the use of finite resources while improving the sustainability of existing fibers and advancing the use of renewable and recycled materials.
Click here for full list of certifications and initiatives our materials comply with.
For greater detail on what we are doing, see our Sustainability Report.
Product Health & Safety

At Ultrafabrics, we are committed to safe chemistry. We have obtained SCS Indoor Advantage Gold certification, the most stringent standard for indoor air quality and all Ultrafabrics products comply with the EU's REACH regulations. These standards certify that Ultrafabrics materials comply with the most rigorous indoor air quality emissions standards in North America.

Always animal-free and lightweight, our products are free from:

01 Conflict Minerals
02 Heavy Metal Stabilizers
03 Formaldehyde
04 PFOAs (Perfluorooctanoic Acid)
05 Plasticizer Phthaltates
06 POPs (Persistant Organic Pollutants)
07 PVC (Polyvinyl Chloride)

Circular Material Innovation

We are committed to the principles of the circular economy and are innovating with new materials to reduce our environmental impact. This includes developing products with renewable or recycled resources without compromising on quality. By 2030, our goal is for 100% of our portfolio to contain at least 50% rapidly renewable or recycled materials.

How we define these materials:

• Rapidly Renewable Materials are materials that can be replenished at a rate equal or greater than rate of depletion, typically agricultural and forestry products with a harvest cycle of 10 years or less, prioritizing feedstocks with strong traceability. Rapidly renewable materials include Preferred Man-Man Cellulosic - inputs sourced from non-endangered, certified sustainably managed forests that are manufactured more sustainably. Certification includes FSC, SFI, PEFC, and CanopyStyle audits.

• Recycled Materials are pre- or post-consumer recycled sources that are certified to GRS or RCS standards. We recognize the importance of post-consumer inputs in achieving full textile industry circularity and prioritizes those inputs where possible in forthcoming developments.

Developments with these resources include:

Volar Bio – Touting a 29% BioPreferred Program Label, renewable and plant-based materials are incorporated into the construction.

TENCEL™ Modal Fibers – We are the first and only polyurethane material to incorporate the man-made cellulosic fiber in our collections with 100% reinforced rayon backing.

Material Conservation & Recovery

Ultrafabrics designs durable, long-lasting products that often outlast the structures they inhabit. This design principle is intended to reduce the amount of material that is sent to landfill and reduce waste more generally. However, for post-industrial and pre-consumer waste, we take measures to reduce and divert our waste.

This includes our Mottainai donation program. Inspired by the Japanese concept of finding the intrinsic value in unwanted materials, we proudly donate materials to local organization, diverting 30,000 yards from landfill since 2018.