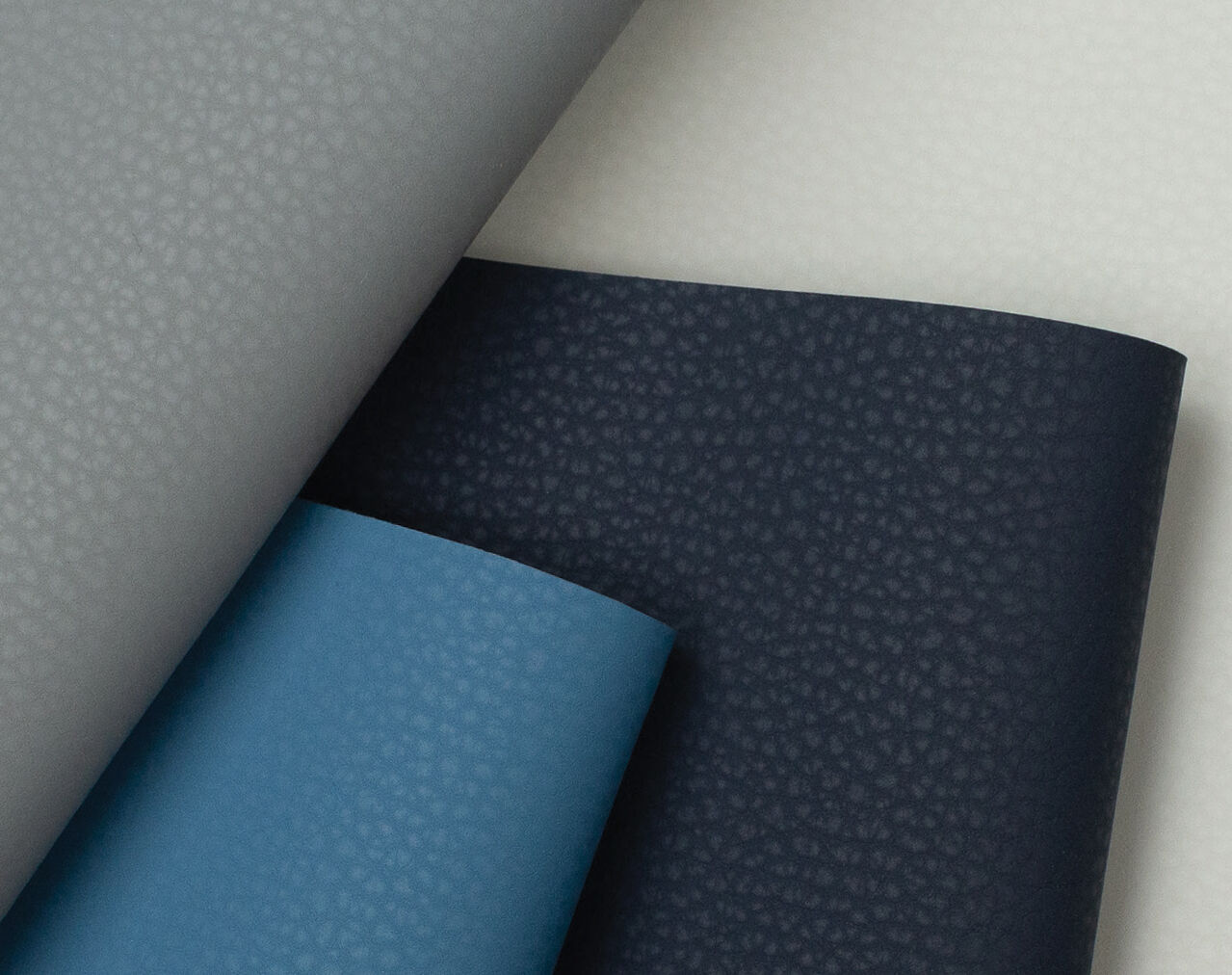 Our Product
Material innovation has never been more important. For Ultrafabrics, sustainability isn't an add-on, confined to a separate, isolated product line. In order to be truly responsible, sustainability is infused and crafted into every material, with no impact on the fabric's function, performance, or beauty.
Click here for full list of certifications and initiatives our materials comply with.
For greater detail on what we are doing, see our 2023 Sustainability Report.
Designed for Longevity

Our propriety process, Takumi™ Technology, involves applying the principles of craftsmanship to maximize the performance of each layer of our fabrics. In this way, we make the most effective use of resources already extracted from the earth to produce durable and desirable materials that exceed our customers' expectations.

Product Health & Safety

We ensure that the way our products are manufactured and used protects both human health and the environment and are dedicated to transitioning to green chemistry.

We confirm that our products meet the strictest chemical emission limits for VOCs. All Ultrafabrics branded materials have low VOCs and are assessed to pass SCS Indoor Advantage Gold, the highest level of indoor air quality performance for furniture.

Safer chemistry is critical for a circular and healthy future for the textiles industry. We have removed PFOA from our entire branded product portfolio and will complete our work to remove PFAS from all of our products by 2025.

Updates to REACH substances of very high concern continue to improve industry sustainability, and we assess Ultrafabrics products to semi-annual updates to ensure they meet and/or exceed the criteria.

Material Innovation

As we shift away from virgin synthetic and finite resources, it is essential that the replacements are scalable, plentiful, and derived from rapidly renewable or recycled sources. These new materials must also withstand the performance requirements of diverse applications.

By 2025, all Ultrafabrics branded products sold to furniture, healthcare, recreational vehicle, marine, aviation, and accessories markets will have at least 50% rapidly renewable and/or recycled materials. This is five years ahead of our original goal!

By 2030, our Uf Select portfolio and applicable transportation-grade materials will also have at least 50% rapidly renewable and/or recycled materials. Working closely with our partners, we're proud to incorporate three innovative materials.

Over 50% of our Ultrafabrics branded portfolio already contains these resources –

Man-Made Celluosic Fibers
We are the first and only polyurethane material to utilize rapidly renewable Tencel™ Modal fibers, which is manufactured using beech wood sourced from sustainable forest.

Sustainable and Recycled Yarns
Collections with 65% polyester/35% rayon backcloths will be updated to include recycled and responsible resources. The recycled polyester is derived from pre-and post-consumer waste, and the rayon fibers are transparently sourced from various, sustainably managed FSC and PEFC-certified forests.

Bio-Based Resources


In 2019 we introduced our first biobased collection, Volar Bio. This revolutionary product touts a 29% USDA BioPreferred Program label, reduces our dependence on finite resources, and incorporates wood pulp and corn-derived resins.